My kids don't play Fortnite yet, but I know it's coming. It's only a matter of time before they ask to play this game that sounds like the latest crazy obsession since Minecraft. In fact, my kids just barely were allowed to start playing MINECRAFT because I put it off as long as humanly possible.
But, the truth is, us parents have to stick together on these things, and since Fortnite seems to be here to stay, I'm down with helping out a fellow mom that is begging the creators of Fortnite to save her (and her family).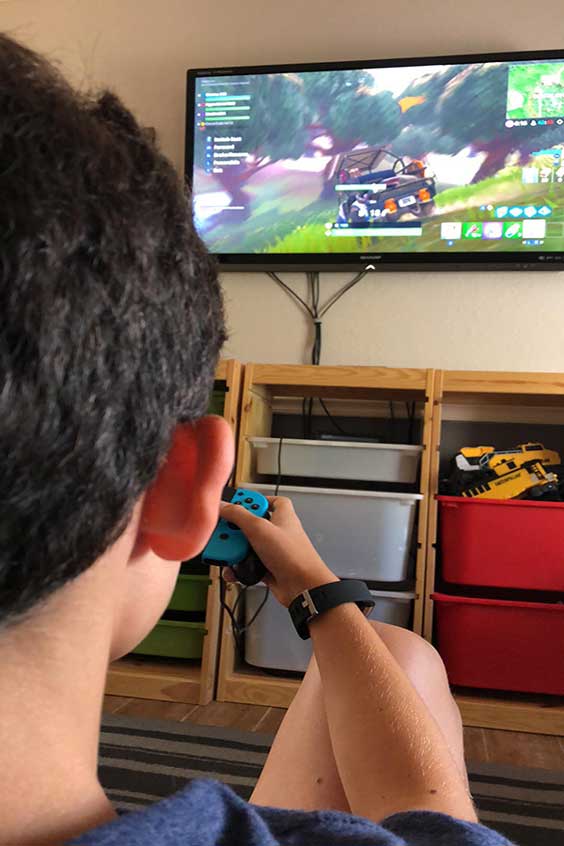 In her VIRAL FACEBOOK VIDEO, Meredith Masony shares how Fortnite is making her lose her mind. She starts her video by saying,
"Whoever created Fortnite , whoever you are out there, I need you to know what you're doing to parents across the globe. Because your games has completely taken over and our children have become total addicts."
She shares how her child is coming to her constantly to ask for money to buy virtual things. Like dance moves or virtual skins – whatever the hell those are. Sounds like something out of Hannibal.
The most hilarious part of the video is when her son becomes so desperate to convince his mom to give him some money to buy some skins – because they are going to be on sale for just a short time.
WAIT – Is this like a Kohls coupon that's about to expire?
In his plea to his mother, he brings the one person into the equation that he thinks will convince his mother that he should spend her REAL money on some virtual skins and shit.
Jesus.
And, oh yes – he went there y'all.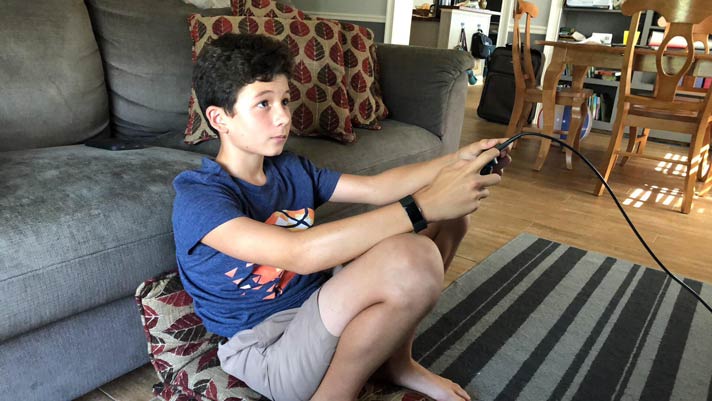 He says:
"Mom, do you remember when we were in church last week? And the man was asking for bread because he needed to be fed, and Jesus said all you needed to do was to ask and ye shall receive?"
Masony loses it at this point in the video pleading with the makers of Fortnite to call her. Because, like every other mom in the history of forever, she's about to lose her freaking mind because her kid just can't let it go.
And, while you have to hand it to him for tugging on his mom's religious heartstrings with bible versus, I'm on Masony's side. What the hell are these VIDEO GAMES doing to our children? They are so desperate that they are bringing Jesus into this?
For the love this is getting ridiculous.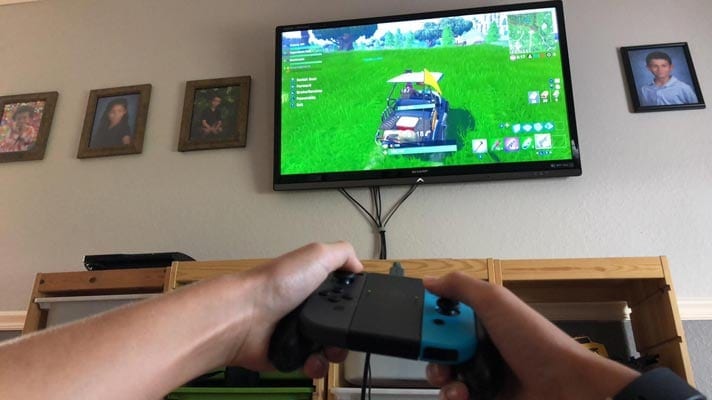 To end her video, Masony pleads with the makers of Fortnite to make a deal with her and all the other parents of the universe who have kids that "have lost their every loving mind" as Masony puts it because they are desperate for virtual skins.
And, we agree. Someone over at Fortnite , can we figure out a compromise here? Because as parents, we just don't get it. And, we aren't about to fork over our kids' COLLEGE savings for a virtual skin.
Just saying.
Fortnite you need to help me out. This game has taken over and our children have gone insane. Watch to see how my 12 yr old tries to convince me to give him money for a virtual skin, whatever the hell that is. #FortniteIsTheBaneOfMyExistence

Posted by That's Inappropriate on Wednesday, July 25, 2018