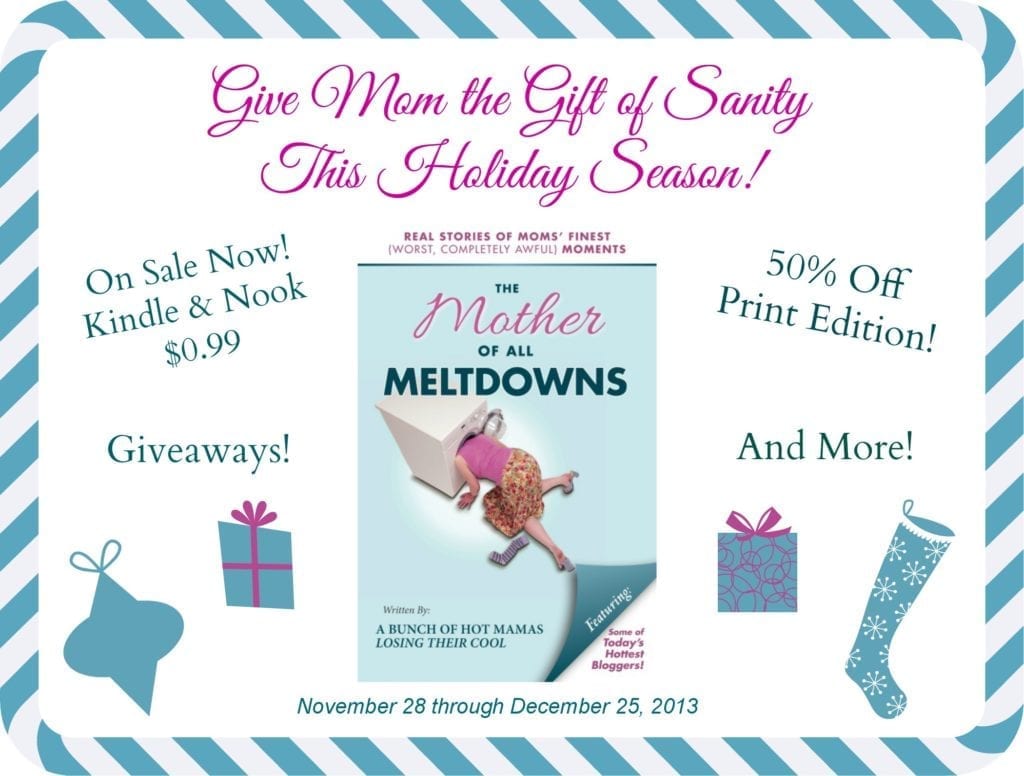 Looking for the perfect gift to give Mom this holiday season? The Mother of All Meltdowns makes a great gift or stocking stuffer and can help mom feel connected, normal, and understood. Forget sweaters, perfume, and wacky slipper-socks. All moms deserve the laughter, validation, and moments of "Me too" this book provides!
Perfect for expecting moms, new moms, older moms, and all moms in between!
EXCLUSIVE OFFER! 50% off the print edition! Visit our CreateSpace store here. Enter your title access password: moam123 and use coupon code 75N5ZSBR when you order!
Weekly giveaways until Christmas! Subscribe to our blog (just enter email address where it says Connect with us!) and enter to win a free copy of the book or your very own Cocktail Party on Christmas Day! Winners will be chosen at random on Wednesdays (December 4 through 25)!
Please share this email with your friends, family, and colleagues! Or treat yourself and purchase your own copy of the book!
TWEET THIS: Make mom smile! Give her the gift of sanity this holiday season! http://amzn.to/1803iVO #MOAM #Christmas #giftofsanity
Happy Holidays to your and yours!
Crystal