Show of hands: How many times have you gone on a vacation only to feel like your kids became overstimulated and zombified? This is a common occurrence and it happens to all of us — and that's why an edu-vacation is becoming more and more popular, whether you're living large or traveling on a budget.
If you didn't already guess, an "edu-vacation" is a stimulated learning trip you can take with the entire family.
Instead of going to the giant, expensive theme parks that energize your kids with sugar before they inevitably have a meltdown on the crowded asphalt, opt for a different kind of place.
Maybe somewhere that's peaceful and can help your kids learn a thing or two about the world they live in and the cultures they interact with. There's a difference between what kids think they want to do on vacation versus what they should do.
Keep reading to find out the top five edu-vacation destinations throughout North America. Learn about the educational activities they provide and the best places to stay for your family vacation.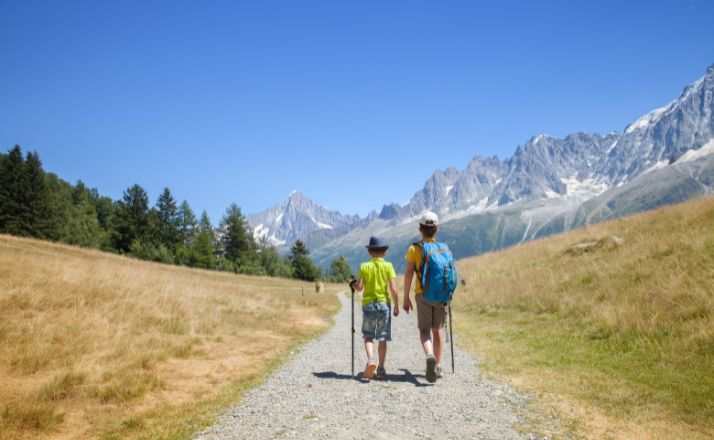 Asheville, NC
There's a reason why Asheville is called the Land of the Sky. The wide open spaces accompanied by the Blue Ridge Mountains and a quaint downtown area make Asheville a stimulating place to visit. The best part is Asheville can be a cost-effective vacation and you won't have to save up for it as much.
This western North Carolina city has everything you need for an edu-vacation. Take a visit to the Asheville Museum of Science to spark creativity with hands-on exhibits. Want to have an active family vacation? The WNC Nature Center or Asheville Urban Trail can get you energized without burning you out.
Tip: Visit attractions in the morning to avoid long lines and large crowds.
Banff, Canada
Oh, Canada. How could you go wrong with taking a trip up north to Alberta and possibly seeing the northern lights? This is a great Canadian family vacation for parents and children who love history and nature.
Take a ride on the Sunshine Meadows Gondola to get a stunning view of Banff National Park. Want to get a taste of history? Head to Bankhead Ghost Town to see how a monolith of the mining world became an abandoned relic of the past.
Estes Park, CO
Estes Park sits in the Rocky Mountains in the great state of Colorado. Nestled next to Rocky Mountain National Park, this family vacation destination is great for long strolls through downtown, hiking, history, and even ghostly encounters (if your little ones are up for it).
Check out the famous Stanley Hotel for a fun hedge maze, historical tour, or ghost tour. Grab some sweets at one of the candy shops that lines the main strip, or grab a bite at a local restaurant.
Want to get away from it all? Book a vacation rental in Estes Park to have your own private getaway.
Seattle, WA
There's nothing quite like a Pacific Northwest family vacation — and the Emerald City is the perfect place to do it! Check out the Pacific Science Center or the Seattle Children's Museum to do some kinetic learning with your kids.
Looking for other things to do in Seattle? The Musuem of Pop Culture and the Museum of Flight both offer unique, one-of-a-kind experiences that everybody can enjoy. For some free entertainment, watch fishermen throw and catch fish at the Pike Place Fish Market.
Tip: Skip the Space Needle and instead head to the Starbucks in Columbia Tower to get a panoramic view of the city while saving some money in the meantime.
Williamsburg, VA
Now this is one for the history buffs. Williamsburg offers sightseeing tours out the wazoo and will keep your kids entertained and wiped out by the end of each day.
Take walking tours of the Governor's Palace or Merchant's Square. Just make sure that you pack comfortable walking shoes. Williamsburg is sure to be a city that will make you meet your step goal!
Well, what are you waiting for?
It's time to pack the bags and get the family going on the edu-vacation of your dreams.
Not only will you have a good time together, you may learn a thing or two as well.