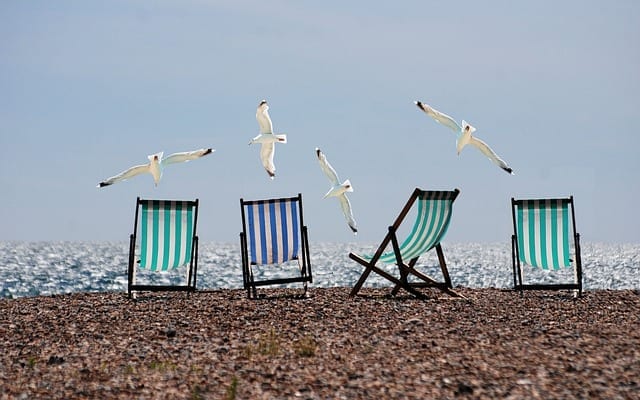 It may be winter now, but soon enough, school will be out for summer and the highly anticipated summer vacation will become the highlight of the season. But any mom knows that taking the entire abode on a trip is not cheap in any fashion. From the plane tickets and the hotel accommodations to the multiple meals and admission fees, every dime counts. Now is the time to roll up the sleeves and put in the work towards saving up for summer vacation with the family. Try out these tips and tricks to make summer vacation the best ever for your loved ones.
Extreme coupon for the greater good.
When you're trying to buy groceries, clothes or dinner for multiple people, couponing starts to become your new favorite hobby. You can literally save thousands of dollars by making that added effort to search for relevant coupons at the stores you regularly visit the most. There are tons of couponing sites and apps out there including The Grocery Smarts Coupon Shopper, and The Crazy Coupon Lady. You'll be able to automatically download the best deals and notified of the killer sales of the week, which'll help you start saving exponentially.
Make cash king.
It's very easy to simply swipe the credit card for any and every purchase you make. One technique that can help limit spending is only carrying cash with you. It works to help you see the money you're actually using to conceptualize that money isn't actually found within a credit card and endless. Business and marketing moguls constantly promote the saying "cash is king"—think of your summer vacation savings as your own business and manage successful operations by paying for your purchases in cash.
Cook home meals more often.
Not only does cooking at home save money, it paves way to an overall healthier lifestyle the whole family can benefit from. Instead of going on the fast food run after soccer practice, proactively plan and prep meals while the kids are at practice so that dinner is ready as soon as they're done. Fast food may seem cheaper and more convenient, but if you purchase items like fresh produce and groceries in bulk, you can actually save more money and control meal preparation which is half the battle towards health and happy savings.
Get a side gig.
Being a mom is already a full-time job, but if you have the energy (and time while the kids are at school) a side job can be beneficial towards building up the vacation savings account. You can work for companies that let you manage your own time and be your own boss. For example, Amway provides you guidance in creating a customer base where you can directly sell various nutrition, health and beauty products—and you get to pocket a portion of your sales. If you have a hidden passion or talent that you could teach to others, try becoming a specialty instructor. You can post your services on sites like Dabble. It works as a platform for freelance teachers to offer niche classes to curious minds.
Be a savvy trip planner.
Aside from picking up different habits that'll help you make more money and save more towards summer vacation, you should also be thrifty when planning actual travel accommodations. Planning trips farther in advance often gets you the best deals, so start looking at what hotels, flights and tickets you need to book now. To tack on to timing, weekends are proving to be the best time to find great flight and travel deals, according to Expedia research. You can further supplement travel research and booking with apps like SkyScanner, which will notify you immediately of fare alerts and deals.
6. Use that tax refund.
If you're lucky enough to receive a tax refund, count yourself as lucky. Many people end up owing the government money, which can really create a burden if you're trying to save up for a vacation. For those that do receive a refund, it can really be good source of substantial funding depending on what you get back. You can talk to a tax professional, or simply use a free online tax calculator, to get a better idea on what you could possible get back. After that, the rest is quite easy. All you need to do now is deposit it into your vacation funds and enjoy the significant financial boost you just received.
Saving for summer vacation starts now. Your loved ones are counting on you, Mama Bear, to take care of them as usual and make the family trip one for the books.
– By Jennifer Thayer
Jennifer Thayer is a technology writer who is passionate about exploring new ways technology can be used to make day-to-day tasks easier. Follow her on Twitter.