For all the mamas having a hard time letting go as your littles journey back to school, here's my story.
Yesterday I went with my big girl to her Kindergarten orientation. It was a day full of learning and growing not only for her, but for me too.
The day started with welcomes and introductions, classroom rules, and what to expect for the year. The kids were then asked to come sit on the floor and her teacher read us a sweet book called, The Kissing Hand.
If you've never read the book, it's about a mother raccoon comforting her child by kissing its paw on the first day of school. Throughout the day he places his paw to his cheek to receive his mother's love and reassurance.
I had to fight back tears throughout the story. I looked around to see if I was the only blubbering mess and although I appeared to be, I'm sure the other parents were just as touched by the book.
After the story was finished her teacher told us that at our tables we would find the tools needed to make our child's own kissing hand. There were two pieces of paper that were to be glued together to be used as a background, and a third piece to trace and cut out our child's hand print. She also mentioned that we needed to do it quickly since the parents were going to be leaving soon to have a meeting with the principal. The last instruction was to make sure that our childs name was written on the back.
As soon as I hear the word "quickly" I sprung into action not even thinking twice about what I was doing. I grabbed the papers needed for the project. I grabbed a glue stick, scissors, and a pencil. I then proceeded to write my daughters name on the back of the paper, and started to put glue on the second sheet while the kids made their way back to the tables.
I was just about to place my already glued piece of paper on top of the other when I heard the other moms at our table instructing their kids to do the gluing while they cut out their hand prints. I stopped dead in my tracks. CRAP! Why didn't I think to let my daughter do all of this? She is fully capable of writing her name and gluing one piece of paper to another. Yet there I was doing it for her.
I had her press the already glued piece of paper on the other while I cut out her hand print. I asked her to glue her hand print to the top piece of paper and then turn it over and write her name on the back. When she saw that her name was already written, she said (quite loudly), "My name is already on here!" The others moms at the table chuckled. I told her that I had written her name but I'd like to see her write it herself.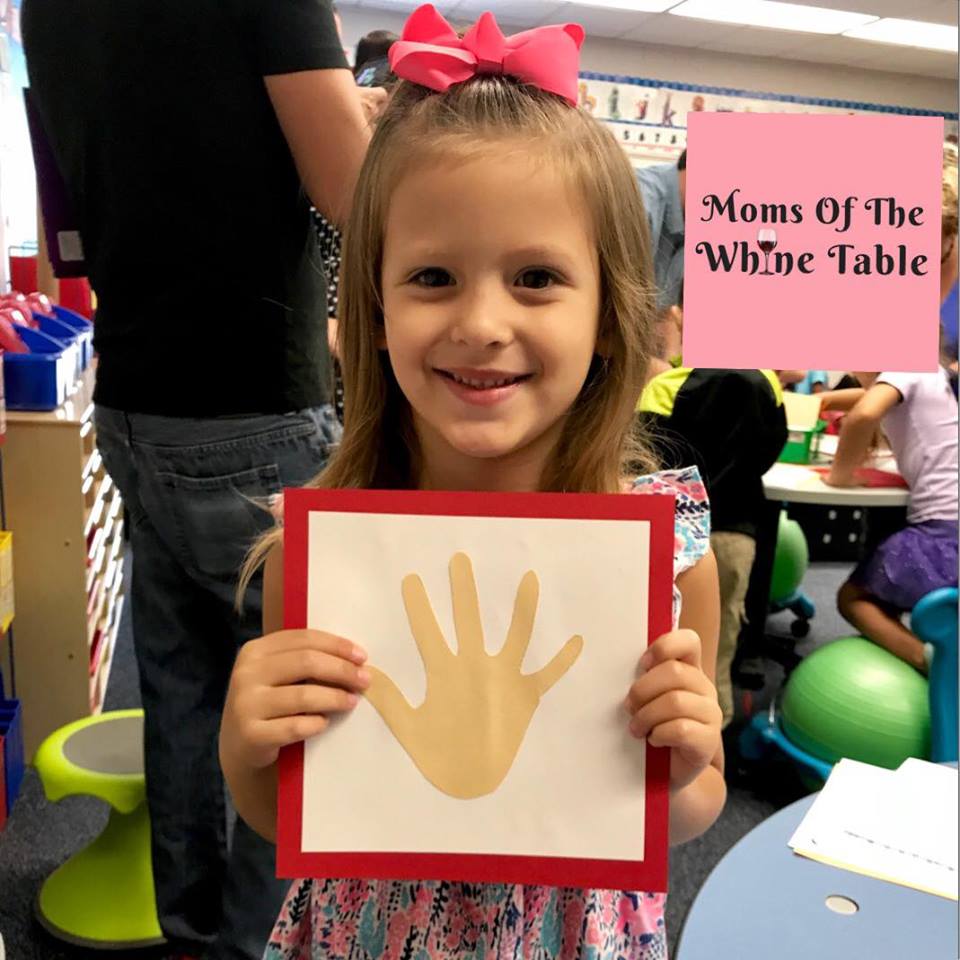 As she wrote her name I sat there feeling a bit embarrassed that I had done most of the project for her. I know she could have done it, so why didn't I let her?
I don't consider myself to be an overbearing mom. Just a mom who loves her kids. A mom who has stayed at home for the past 5 years, and a mom who enjoys helping her kids out. But in that moment I realized that although I enjoy doing things for my kids, it's not always a good thing or necessary.
The bell rang and it was time for the parents to head over to the meeting. Before I left, my big girl put out her hand and asked me to kiss her palm. Instantly my throat tightened and my eyes began to water. After kissing her hand, she said, "now you put out your hand, mommy." She bent down and gently kissed the middle of my palm. I gave her a tight squeeze, told her I love her and I'd be back to pick her up soon.
I think I needed that kiss on the palm of my hand more than she did. She is growing up fast and becoming more independent. Although she still needs my help for some things, there are a lot of things she can do on her own.
It's hard letting go of our babies. We want to protect them and help them forever. But yesterday I realized that it's time for me to take a step (or two) back. Not so far that I'm out of reach, but just far enough to give her the confidence to continue to learn and grow on her own.
The saying, "the days are long but the years are short" ring truer now more than ever. How is my big girl starting Kindergarten already?! 5 years went by in a flash. Although I'm excited for her new journey, it's a little hard knowing she won't need me quite as much.
On the way home from orientation I let her know that I will always be there if she needs me; and when she doesn't, I will be there to love her, support her, and cheer her on.
Now if you need me, I will be looking through old photos with chocolate, wine, and a big box of tissues!
***
This post originally appeared on Kristin's FB Page.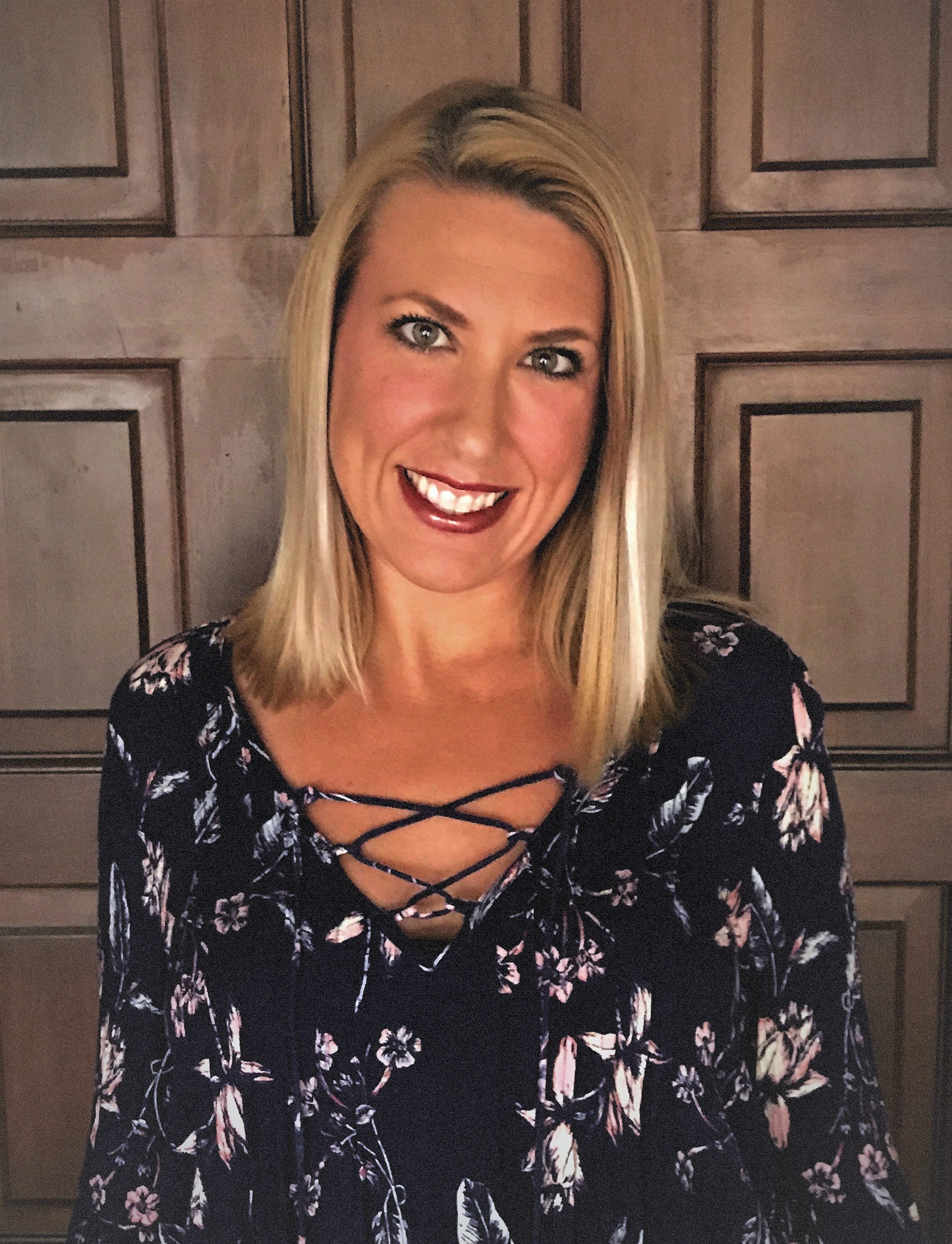 Kristin is a perfectly imperfect mom of two who likes to laugh her way through motherhood. When she's not making humorous parenting videos or writing for her blog, http://www.momsofthewhinetable.com you can find her having dance parties and baking with her daughters, hanging with her mom posse, or spending time with her hilarious husband, family and friends. More than likely she will have a glass of red wine in hand and befriend you instantly! You can follow Kristin on
Facebook https://www.facebook.com/momsofthewhinetable
Instagram https://www.instagram.com/momsofthewhinetable
Pinterest https://www.instagram.com/momsofthewhinetable