THERE IS NO EASY WAY TO BE A MOTHER.
I say this often. I say it because I believe it. I say it when other mothers pass judgment on each other. I say it to remind myself of it.
The other morning I saw a woman I envied. She had on a cute black romper, nude heels, hair done. I stopped her. 'Excuse me' I said 'I have a daughter around your daughter's age… I have no idea how you pull yourself together in the morning but you look amazing'.
I gestured at myself with my usual jeans, sneakers, hair in a bun. She replied 'Thank you. It's because my life is a mess right now.
I never take the time to do this but today I did and my older son was fifteen minutes late for camp because of it'.
Again I reiterated, 'Well…you look great'.
I'm not sure what kind of 'mess' her life is. I do know she was a mother, so I know parts of it must be hard.
Of course I realize no one has it easy. The kind of hard that comes with mothering is the kind of hard that keeps you up at night wondering if you're doing anything right.
Likely scrolling through photos of your child in your phone after they've fallen asleep and (if you're like me) thinking of all the things you could have done differently that day. Tonight I can think about a lot of things I could have done differently. I will be up for hours working on that.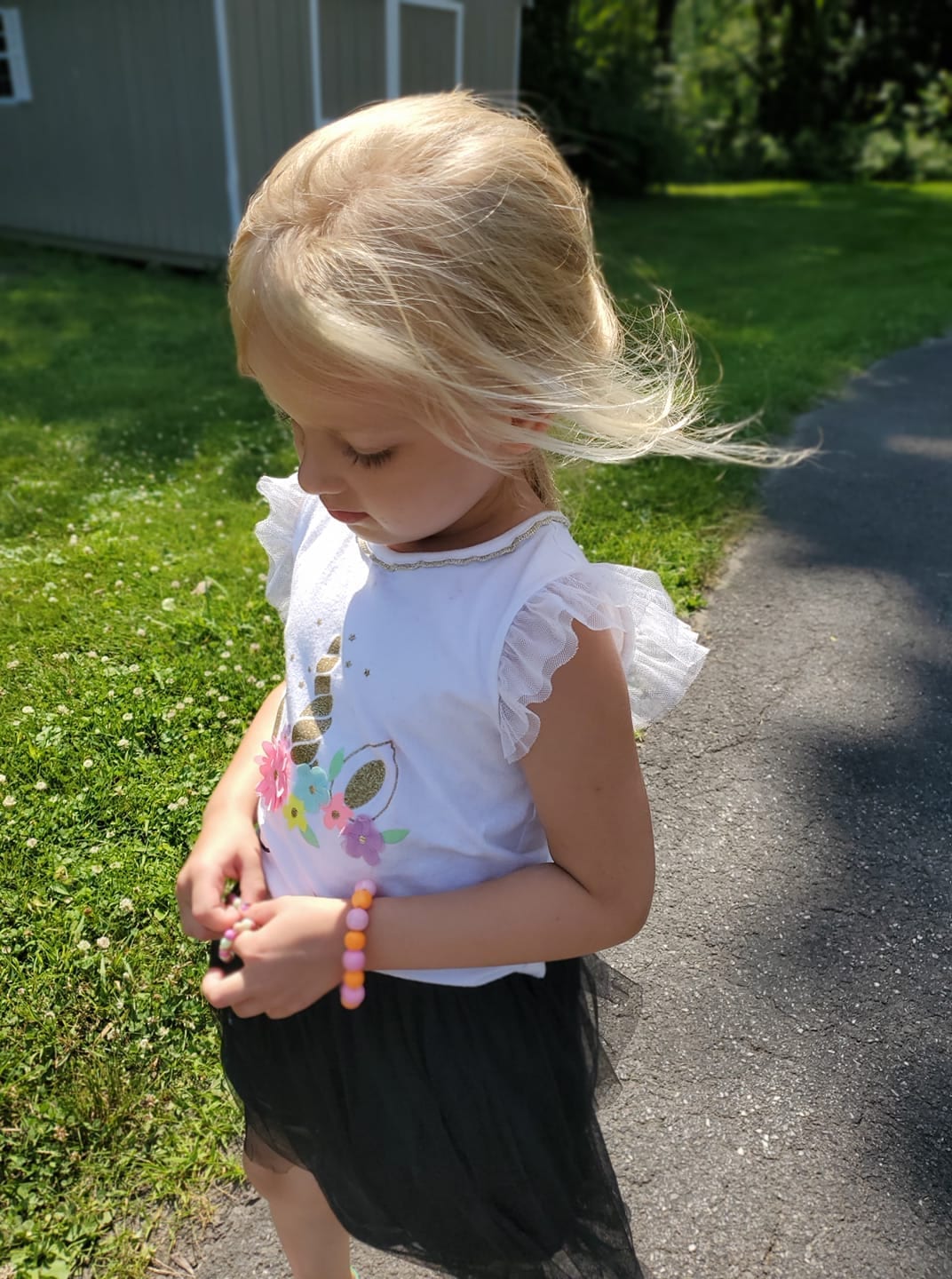 Motherhood looks different for each of us.
Maybe it seems some have it easier than others, but I don't find that to be true, because it's hard for all of us. Rewarding? Yes. Exhausting? Yes. Worth it? Absolutely.
For me, motherhood looks nothing like I thought it would. I never imagined my daughter having to split her holidays and weekends between two parents. I never thought I would be looking at the calendar week by week trying to figure out how to schedule as much work as I can during the time she's not with me or when she is sleeping so that I can miss as little time with her as possible.
I never thought I would need to coordinate and communicate every important detail of her life with a person I couldn't communicate well enough with to keep our own relationship going…but here I am.
I know no matter how hard this is for me it is one million percent worth it for her because to have two parents who love her and want to be with her all the time is the best gift we can give her.
Please do not compare yourself to other mothers.
Please do not pass judgment on them. Please remember even if something doesn't seem hard to you it may feel very hard for someone else. There is no easy way to be a mother, we're all just trying our best.