Last night, as I carried him to bed, it was the first time I really noticed just how big he'd actually gotten. It was the first time I noticed just how close his feet were to grazing the hard wood floors in the hallway. It was the first time I noticed just how tight his Batman pajamas had become around his little ankles.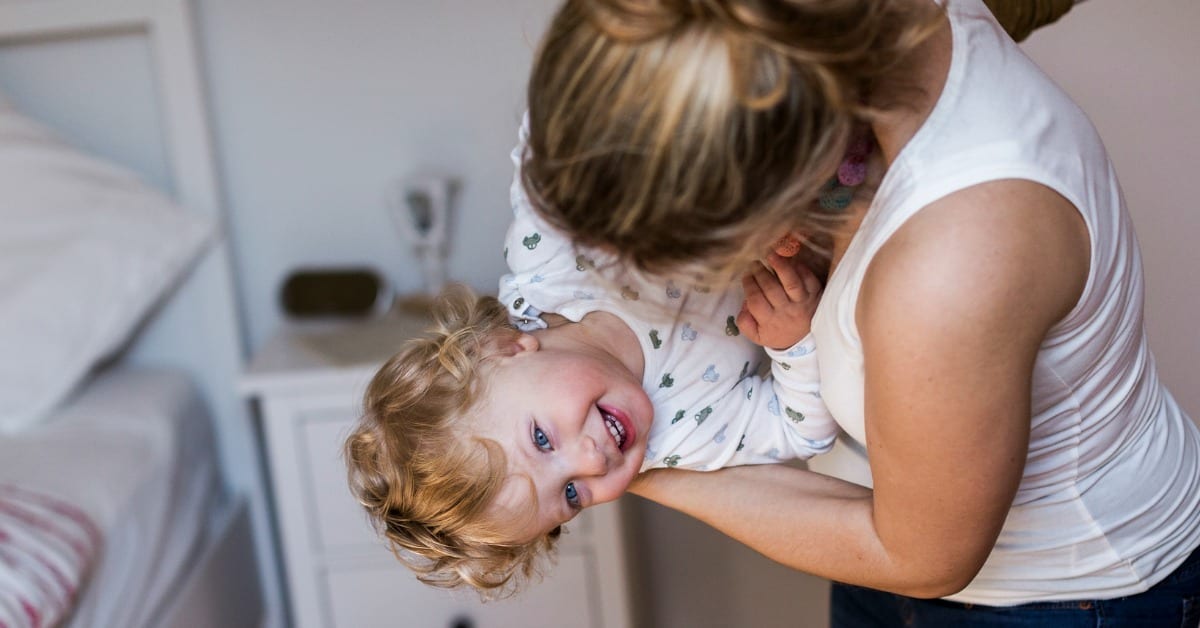 It was the first time I noticed just how close he was to slipping through my fingers. I laid him in bed. I kissed his forehead. I sang his favorite song. I whispered "I love you big time," as his long eyelashes fluttered, trying so hard to stay awake for just one more minute.
And I stood at his doorway for a little longer than normal, watching him toss and turn and snuggle his stuffed "Buddy," before finally slipping peacefully to sleep. I closed the door. I sank to the floor. And I bawled with my face buried deep in my hands, cheap mascara running down my cheeks.
Was this the last time he'd let me carry him to bed? Was this the last time we'd say prayers together? Was this the last time he'd need "Buddy" to fall asleep? Because one day, it will be. One daytime will be the last time.
And chances are, I'll never see it coming.
Motherhood is hard. Motherhood is exhausting.
Motherhood is bittersweet and complex and a constant battle of emotions. Motherhood will rip the heart right out of your very chest. Motherhood is realizing your baby is quickly becoming a boy.
Motherhood is wondering who they will become and simultaneously longing to hold onto who they are.
Motherhood is missing somebody who still lives under your roof. Motherhood is knowing that sippy cups and soggy kisses and "momma" won't last forever.
Motherhood is raising somebody strong enough and brave enough and bold enough to leave your arms and go out into this big, scary world, but never being quite ready to let them go.
Motherhood is loosening your grip and letting them venture out into their own journey, discover their own path, pave their own asphalt road, but still silently wishing they needed you to hold their hand and tell them directions.
Motherhood is the sweet dark before the dawn, knowing that the sun will rise and peek its way through the top of clouds, and in a blink, yesterday will be over and tomorrow will begin.
Motherhood is enjoying this moment, this stage, this very minute. Motherhood is living right here, right now. Motherhood is carrying them to bed for as long as they'll let you.
***
I love red lipstick, graphic tees, and Diet Dr. Pepper a little more than I probably should. Most days you can find me lounging in sweatpants, running kids from one place to the other like a crazy person. My family is my home and my passion is helping women find courage, confidence, and the deep-rooted knowledge that their life has a deep and significant purpose. Come follow me at In & Out Beauty by Amy.