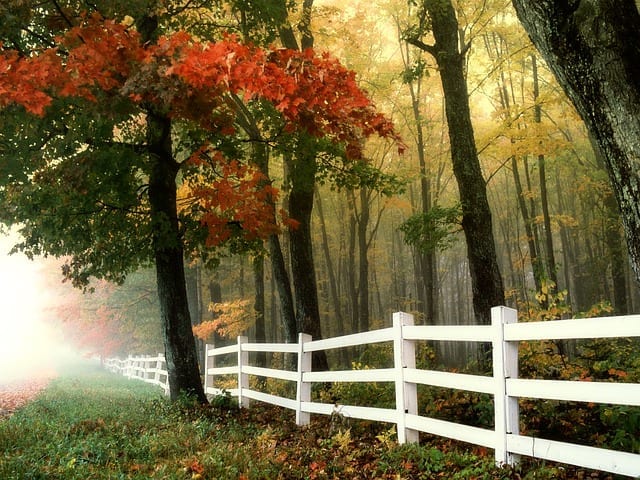 Autumn is not the time to ignore your lawn and landscape. In fact, the Outdoor Power Equipment Institute (OPEI) reminds homeowners that what they do this fall will determine the quality of the family yard next spring and summer. According to Kris Kiser, President and CEO of OPEI, "Fall is the perfect time of year to use your outdoor power equipment for mowing, mulching, aerating, trimming, and patching the yard. The family yard produces oxygen, reduces the urban heat island effect, filters and captures runoff, improves air quality, absorbs carbon dioxide, supports biodiversity, and controls erosion.  Everyone – families, pets, and our wildlife — benefits when the yard is in top shape."
OPEI offers the following tips to make sure you have a fabulous family yard this fall and beyond.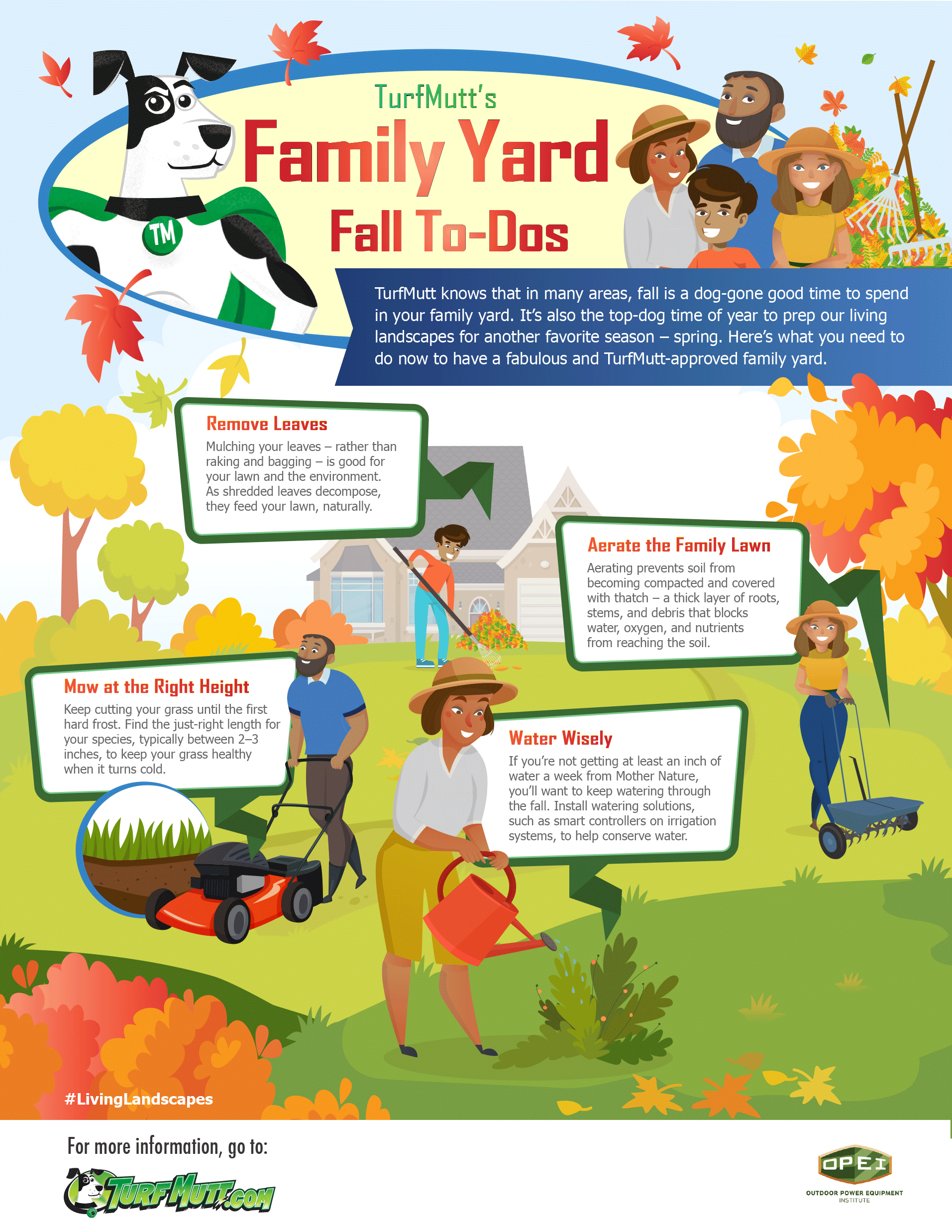 TurfMutt is the official spokesdog for the Outdoor Power Equipment Institute's (OPEI) environmental education program.  A former rescue dog, TurfMutt paws it forward by helping kids and their families learn about the benefits of their family yard and taking care of the green spaces around them.