On July 4 as the nation celebrated Independence Day, a gunman open-fired on a parade in Highland Park, Illinois.
In the midst of the chaos and carnage, a father desperately shielded his two-year-old son. It would be his final act of love.
It was 10:14 am when the shooter, Robert E. Crimo, III, 21, perched on a rooftop, raining bullets down on the unsuspecting crowd.
Included in the crowd were parents, Kevin McCarthy, 37, and Irina McCarthy, 35. They had brought their toddler son, Aiden, to watch the parade.
What started out as a fun family outing, however, quickly turned into a horrifying nightmare.
Tragically, seven people were killed and 30 were wounded during the mass shooting. Among the 7 dead were Kevin and Irina McCarthy.
Their 2-year-old son, Aiden, was rescued by strangers after being discovered pinned beneath his dying father who had been shot in the attack.
Lauren Silva, who found Aiden, told The Daily Beast that she and her boyfriend and his son were heading to breakfast at Walker Bros., a restaurant on the corner of the parade route, when they heard gunshots.
They were just emerging from the parking garage when the rampage began:
"We were just opening the door to walk up the stairs and we heard it…boom, boom, boom, boom, boom, boom, boom. And it sounded like someone was, like, pounding on the glass doors."
The 38-year-old event planner told the media that she and her boyfriend rushed to help the victims. It was then that they came across Aiden and his father.
"My boyfriend handed me this little boy and said he was underneath this father who was shot in the leg.

They were trying to stop the bleeding so I brought the boy downstairs into the garage."
While her boyfriend desperately tried to save Aiden's father, Lauren attempted to wash the father's blood off of his son.
"He was wearing one shoe and his sock was covered in blood," Lauren said.
"He kept asking if mom and dad are going to come back soon."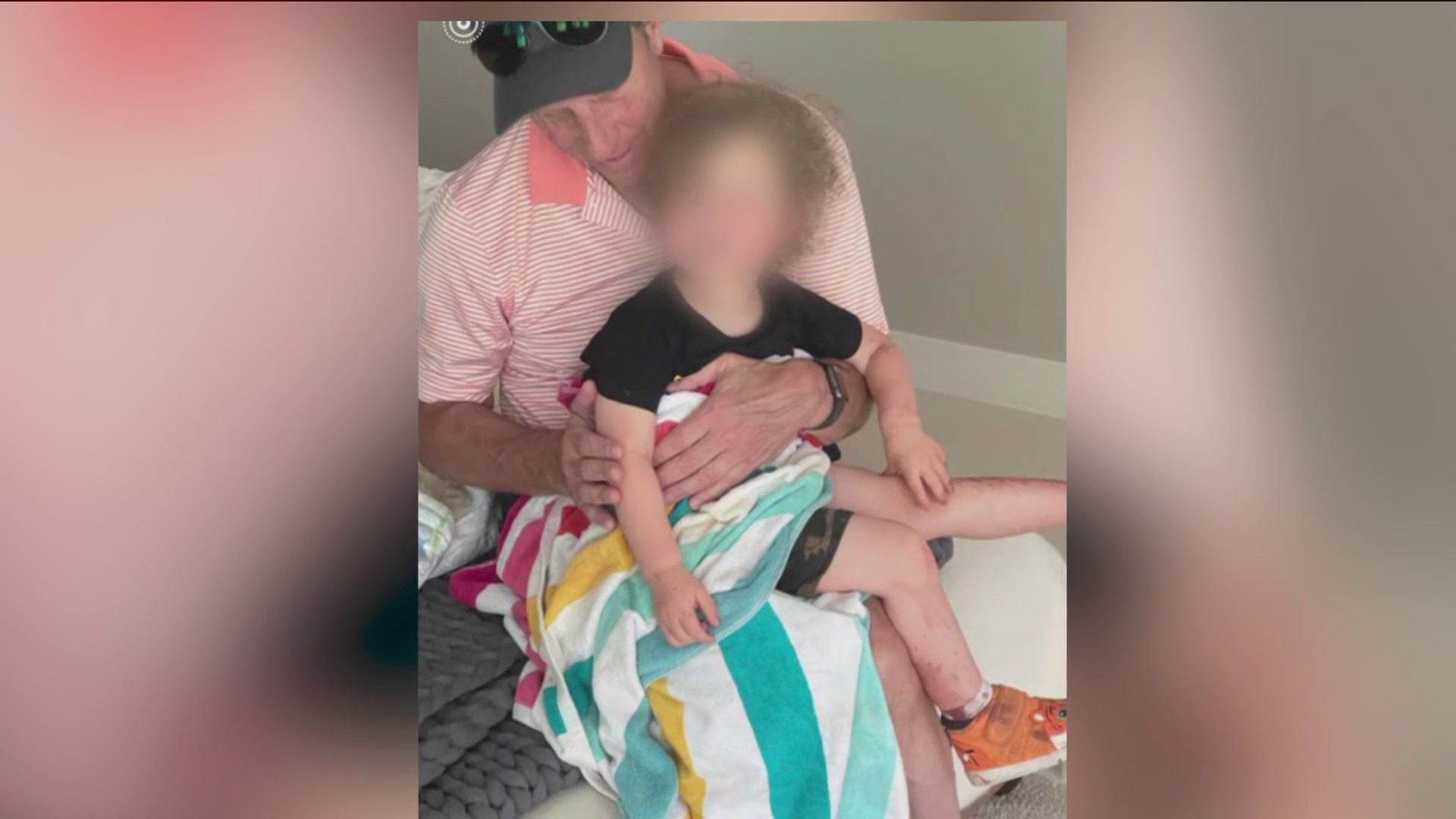 Lauren met another couple in the parkade, Dana and Greg Ring, while she was attending to Aiden.
Dana and Greg were at the parade with their three children. They fled their front row spots and took refuge when the shooting began.
The couple offered to take Aiden after noticing that Lauren was in shock.
Dana Ring told CBS News:
"She was physically shaking, her whole body. Which told us that … she shouldn't be having to hold, and/or deal with a little one at the same time."
Greg went back up to the street to look for Aiden's parents. All he found was carnage.
"He was saying mommy daddy, so I went back up to look for his mom and dad then I saw the scene…carnage."
The couple initially took Aiden to the fire department but were asked to take him home with them. They took him to Dana's parents' house where he watched Mickey Mouse with Dana's father.
"My dad kicked into Poppy mode and like, immediately swooped him up and brought him in the back. They were watching Mickey Mouse together for probably an hour and a half which was the sweetest thing.

He was happy. He was fine."
Dana shared a photo of Aiden in various Chicago-area social media groups in a desperate attempt to find his parents.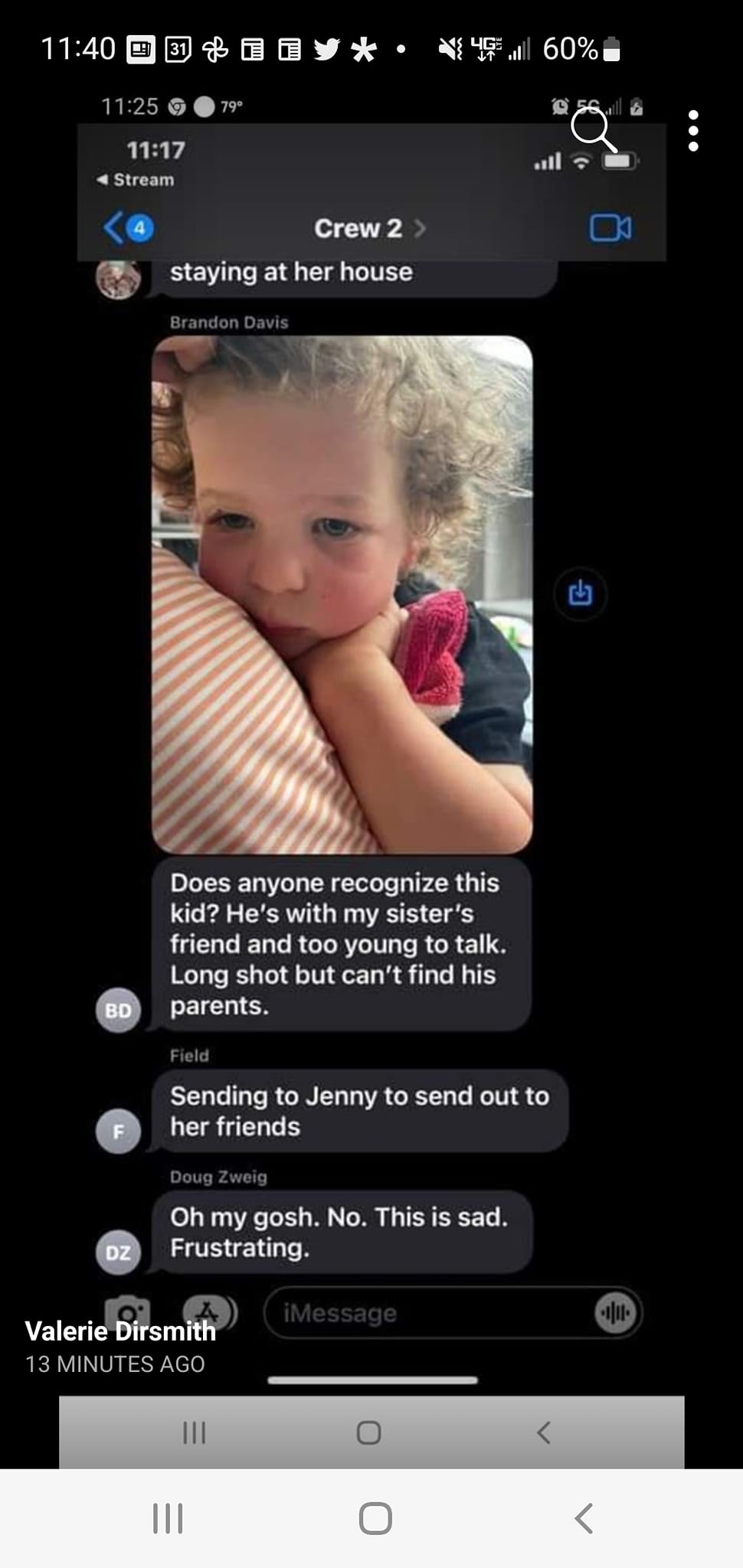 Thanks to the power of social media, it worked. Aiden was reunited with his grandparents after a neighbor of theirs saw the photo.
A GoFundMe has been set up for Aiden. So far it has raised over $2.1 million with over 40K people donating.
It features a photo of Irina and Kevin McCarthy.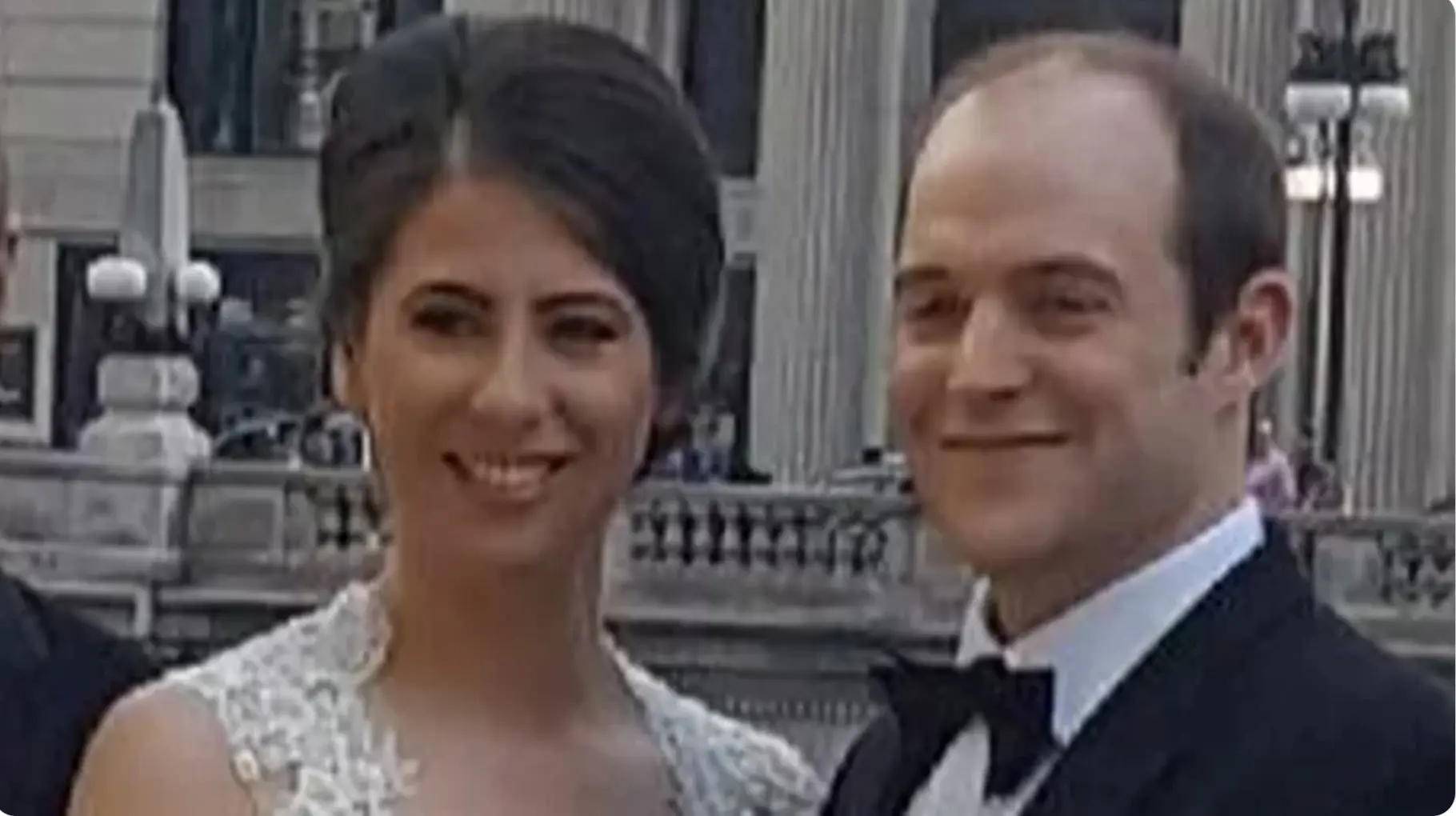 The caption reads:
"In the aftermath of the Highland Park, IL shootings on July 4, the North Shore community rallied to help a boy who we knew nothing about. We took him to safety under tragic circumstances, came together to locate his grandparents, and prayed for the safety of his family."
It continues:
"Sadly, I need to share his name…Aiden McCarthy. And he needs more of our help.

His parents Irina & Kevin were killed during the July 4 shooting.

At two years old, Aiden is left in the unthinkable position; to grow up without his parents."
Thankfully, he will not be alone. His extended family will be with him every step of the way.
Our hearts break for this little boy. His life has forever been changed by a senseless act of violence.
Police arrested the Highland Park shooting suspect, Robert E. Crimo, III, after a brief car pursuit. He is charged with seven counts of first-degree murder. Dozens more charges are pending.
You can donate to Aiden McCarthy's GoFundMe here.