Are you ready to adopt a child? Working with adoption agencies can be a great way to make sure you're following all the correct processes needed to welcome a baby or child into your home.
Even though you might be pumped and ready to adopt right now, working with the best adoption agency can be a great way to ensure you'll be welcoming your new family member with less stress and all the right steps checked off your list.
Below we'll talk about some of the best ways to work with adoption agencies to avoid any surprises or hiccups along the way.
How do adoption agencies work?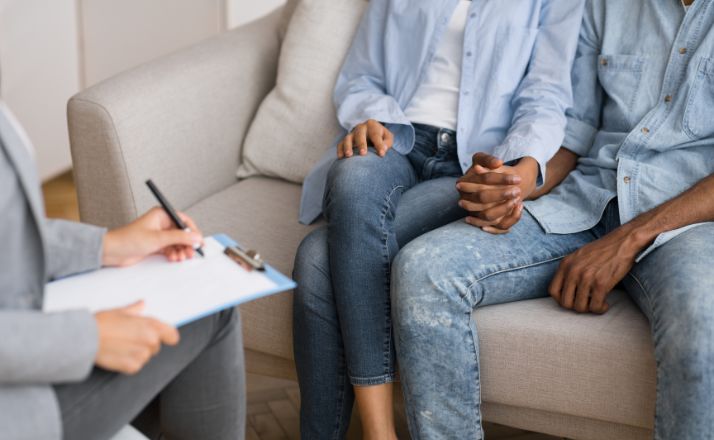 Adoption agencies are the middle man in helping to connect a child who is available to adopt with a family who is ready and looking to adopt.
Not only do they help with the connection, but they're also great for helping with the paperwork and some of the legal guidance as well.
Is adopting a baby hard?
Honestly, it can be. There are a lot of variables that come into play when working on the adoption process.
This is where agencies can be a HUGE help because they've done this process many, many times.
How do adoption agencies make money?
The fees for using an agency aren't cheap. At all. Depending on the location and type of adoption, fees can be anywhere from $15,000-$80,000. This includes their fees and services as well as costs for travel, benefits, and more.
What do adoption agencies do?
The main goal of an adoption agency is they're there to help the adoption process go smoothly.
They can help you find a child, connect with that child, and also help with every step of the process. Some agencies help with counseling and legal issues as well.
It's always a good idea to have conversations with the agency to know exactly what their fees cover. You may also want to verify if they are there for help in the future in case there are any issues that come up with the paperwork.
A lot of people think once the agencies find a match, they take a backseat and move on to the next case they're handling, but this isn't the truth.
Adoption agencies wear many hats when it comes to starting and completing the entire cycle of adoption.
Keep in mind that going through the process for adoption can be a very long and drawn-out process. Having an agency that specializes in adoptions can be a great way to save time, confusion, and mental stress.
Use them for their knowledge — and be sure you understand what services you get for the fees you're paying. The sooner you can welcome the new child into your family, the better!
And an adoption agency is one of the best ways you can ensure you're doing everything correctly in the process to make it happen quickly and smoothly.