As parents, we sometimes disagree with our partner on how to discipline our children. One of us may think spanking is ideal while the other believes that "Time Out" is the way to go. However, as partners you need to get on the same page as to how to go about raising your children. So, if you are at odds with your spouse on how to punish your kids, then keep reading for some helpful advice.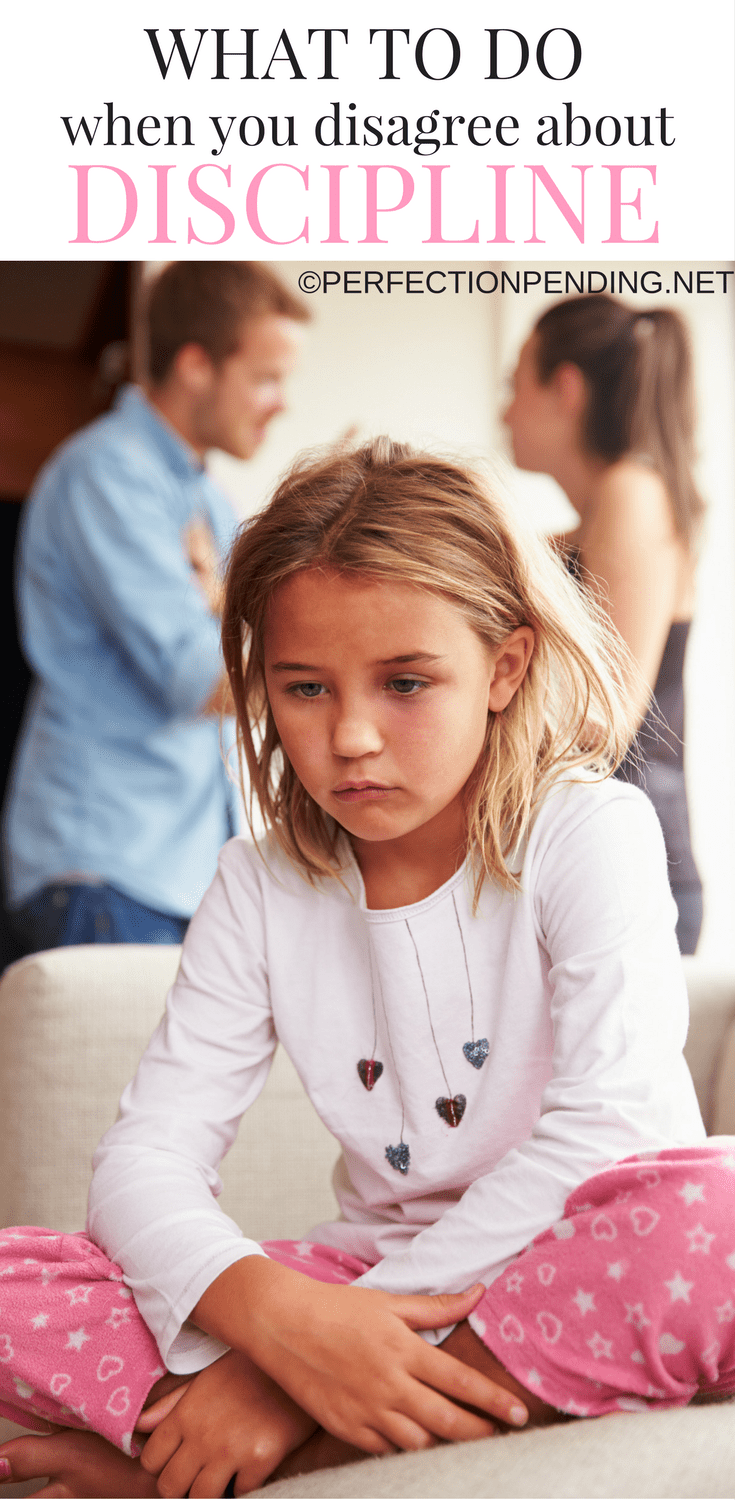 Remember, Your Arguments Can Affect Your Kids
Your children don't want to see their parents argue or fight. Arguing in front of your kids will only develop a troubling environment for them. It also drives the focus away from the real situation. Try to work through your differences when your kids are not present.
Keep in mind that nothing will ever resolve if you and your partner are in a rage. When you have calmed down, you'll be ready to talk it through. You can even agree on a code word to use to tell each other that you need to discuss things in private.
Calm Down First Then Work Things Out
Try to talk to your partner when you're both calm. Hurling words at each other in the heat of the moment will only exacerbate the situation, and when it comes to discussing something as important as your children having a cool head helps immensely.
If You Just Can't Agree, Make Someone The Decision Maker
When you're in a deadlocked situation, it's best to talk to your spouse to develop some tiebreaker tactics.
This means that if a situation arises with your little one and you both disagree on what punishment should be handed out, the decision maker will ultimately have the final say. You can even alternate who has the role of decision maker.
Once you've developed such a plan, you'll no longer have to worry about accidentally slipping into an argument in front of your child. Also, this will help you both feel equally as involved in the disciplinary process.
Empathize with Your Child
If you've decided to agree with your spouse after an argument, you can explain to your child while you're siding with your partner. This gives you an opportunity to openly empathize with your kid's feelings while not breaking your stance. Your kid will feel he's understood and not be alone. Later, you can discuss the decision with your partner and talk about how to handle them the next time a similar situation comes up.
Know Your Partner's Family History
Your partner's perspective on how to discipline your kids may be different from yours, but you have to know their family history to understand how they came to have those beliefs. For example, if they strongly recommended that your kid must wear an amber necklace for teething to alleviate any pain they're experiencing while going through the teething process, but you didn't like the idea, then it might help to see things objectively.
Try to understand your partner's past so you can respond to them with less judgment and more understanding. Also, try to communicate information about your own past with them so that there's a mutual understanding within your relationship.
***
About the author: Jenn Sanders is an employee at a company that is dedicated to the health and well-being of infants. She enjoys outdoor adventures and spending time with her family.