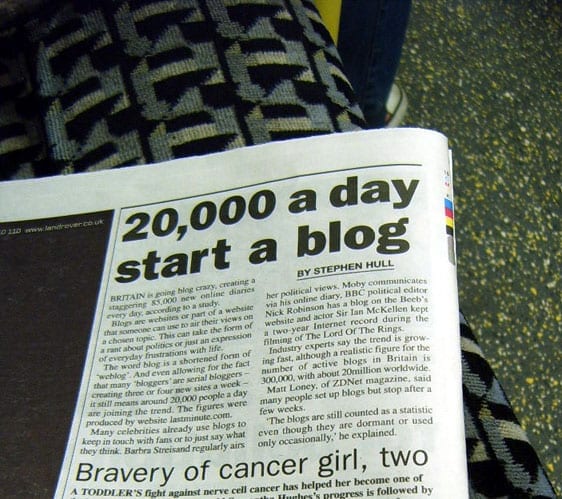 People often wonder what elements a good blog should have. The simplest and most logical answer is, of course, great content. If you write well and are interesting, both your traffic and readership will grow. Aside from content, however, there are some important features that should be incorporated into every blog. These features are meant to improve the user experience by enhancing overall engagement, content sharing, findability of posts and more.
Although they are commonplace, many blogs are missing one or more of these key elements:
Search
Aside from visiting your archives, visitors won't have many other options for finding content on your blog. That's why it's important to offer some type of search functionality. If a reader has to click on every page or in every category (if you even offer these – up next) to find what they are looking for, they may leave out of frustration. The ability to search for specific content not only adds to a favorable user experience, it also boosts your page views and the content that is shared on your blog. Most blogging platforms offer a built-in search functionality that you simply need to activate. If not, you can add a plugin such as Custom Search or Search Everything or build Google's Custom Search into your homepage. I've added a search box right to my header and gave it a little personality:

Categorization
By categorizing posts and showing those categories to visitors, you are offering them another way to easily find content that they are interested in. There's also another bonus to displaying categories on your blog: SEO! If you use specific keywords or terms that people often search for, you will improve your ranking simply by having categories that relate to what people are seeking out online. Alternatively, if you have a lot of categories, you can opt for a drop down box like this (very basic):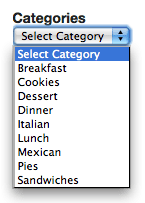 Contact Method
We no longer live in a world where anonymity reigns. Readers should be provided with a way to reach you in case they have questions, wish to make comments they're hesitant to share publicly, to report issues with the site, to share tips and ideas for future blog posts and to offer collaborative opportunities to you. Think brands and advertisers! At the very least, you should be providing an email address where visitors can contact you. Display your email address on the sidebar, footer or a separate contact page. Just make sure this is static (non-clickable), rather than dynamic or spammers will be knocking down your front door. Contact forms are also ideal. Most major blogging platforms have contact web forms built-in. If not, there are many plugins to choose from. Mine is pretty basic and came with the WordPress theme (Big City) I am using: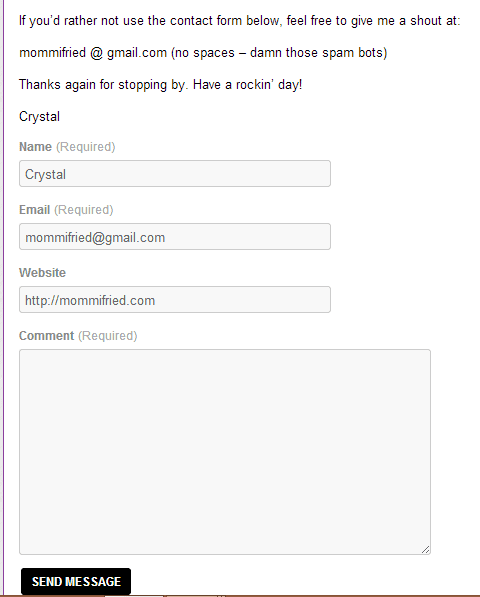 About Page
Search engines love the About section of blogs and websites, so take the time to fill out yours. Don't string together a bunch of random thoughts or points that lack flow. Be sure to create enough content to provide value, too – not only to search engines, but also to your visitors. Shawn Graham has an amazing About Us page and wrote the book on how to create a compelling About section. Check it out: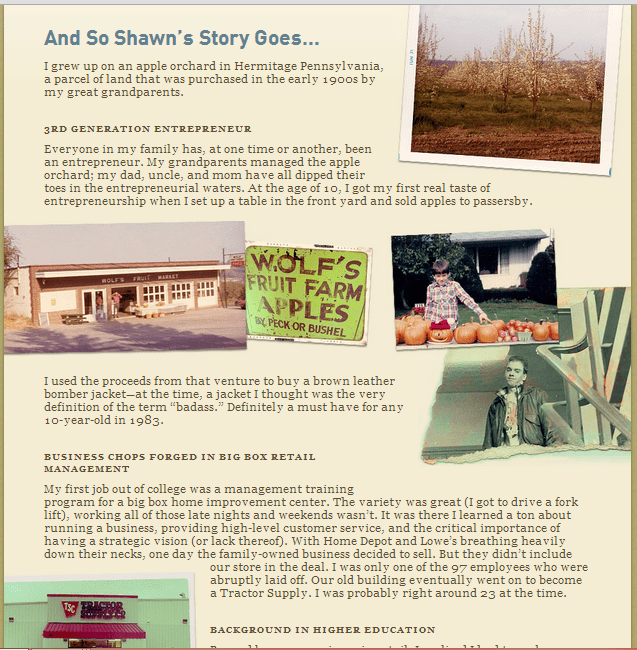 Social Sharing Tools
You might be shaking your head at this one, but after visiting 200 to 500 blogs weekly on a regular basis, I can assure you that more than 50 percent lack any type of sharing tools. In fact, a recent survey revealed that only a little more than half of the most popular websites in the whole world actually use social buttons to promote their content. This is unfortunate because social sharing has a huge impact on the visibility and growth of a brand (and blog) online. Social sharing tools enable visitors to share web content that they like with their friends on Facebook, Twitter, Google+, Pinterest, LinkedIn and other popular social media sites. In turn, this gives greater weight to blog's ranking (SEO) and increases website traffic. If you haven't added social sharing tools to your blog, some great ones to consider are Shareaholic, Sharexy, ShareThis and Sociable, among others. I'm using Shareaholic as seen here: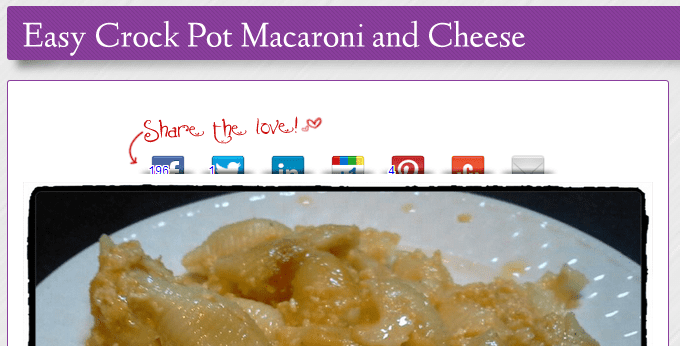 It's never too late to add these 5 important features to your blog. For more ideas or insight, take a look at Technorati's Top 100 Blogs list to see what other features are prevalent in today's top blogs.