The next school year looms, and the clock is ticking. While all of us parents hover in uncertainty, each school district is submitting it's own plans for how they will ideally educate their student body this coming fall.
Some schools are advocating for trying to fully open schools… with social distancing measures in place, of course. The CDC offered it's own recommendations for schools to re-open, which include masks worn by staff & students all day, desks spread out six feet apart (have they SEEN the average elementary school classroom??), etc.
Other schools are opting for a hybrid of both in-person learning & online learning.
Some are suggesting staggering the student body by days of the week. Others are promoting online learning only, keeping students home full-time.
Some parents want schools open. Some parents don't. Some branches of government are urging them to open, others think they should remain closed.
And parents everywhere are stuck between a huge rock and a hard place.
Absolutely none of the potential options resembles anything "normal" as we knew it…. especially the "death waiver" that some parents might need to sign.
(Yep, you read that correctly: DEATH WAIVER.)
In her latest live video, blogger Meredith Masony discussed the newest bit of pandemic educational insanity- "death waivers" that some districts are requiring parents to sign if allowing their child to attend school in-person.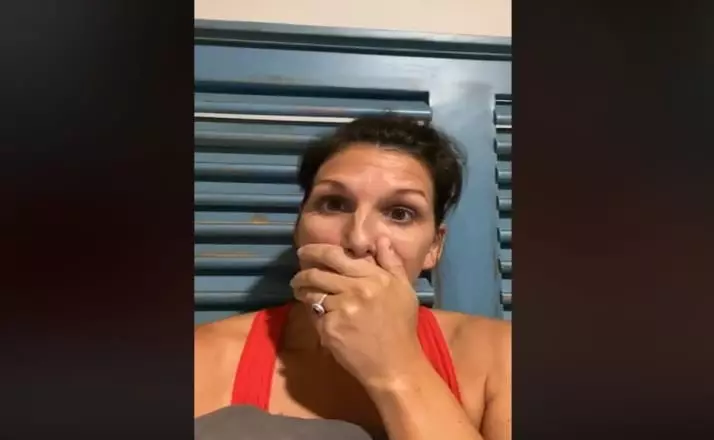 Meredith regularly hangs out with her fans in her daily live Facebook videos, often sharing amusing anecdotes or snippets of current event stories. In one of Masony's recent broadcasts, she shared how much she has been struggling over whether or not to send her children to school.
(And so many of us overwhelmed, confused parents are right there with you, Meredith!)
The video is entitled, "There Are No Good Choices", and when it comes to the pandemic school debate…. she's certainly not wrong.
Meredith explained that she's been doing her homework; she's been studying the facts. Reading the various educational plans districts are proposing. Listening to the opinions of the "experts", & trying to piece together her own thoughts on this confusing mess.
(Again- right there with you, girl!)
When Meredith polled her audience on Instagram about whether or not parents plan to send their child to school, there was a pretty even 50/50 split.
But in reading up on some of the latest plans, Meredith stumbled across a document that a few districts are considering using when rolling out their own back-to-school plans. And as a parent…. it's pretty damn frightening:
I started reading about how counties are sending Covid death waivers to parents, where the form states, "If your child contracts Covid and dies you can't sue the school"… I've got some thoughts on that.
So basically, schools want you to sign a document that clears them of any blame if your child contracts Covid on their premises & dies from it. Cool, right??
And the irony of this decision: it's being made by education officials that are meeting ONLINE to make these decisions:
I have some thoughts on the fact that school districts across the nation are holding virtual school board meetings because they don't want to be in person because it's not recommended, but in four weeks they are going to welcome our children back.
As a former public school employee, Masony makes the point that it's not just about the health and safety of our kids alone.
Schools are not comprised of merely the students & teachers; there are many other lives at stake here, too. We need to consider the cafeteria workers, bus drivers, custodians, administrators, etc.- all older adults, some with possibly compromised immune systems.
But lest you think Meredith might judge you for deciding to send your kids to school, fear not. Her message is not to sway you to one school of thought or another.
Her point: there are NO good or "right" choices here right now when it comes to school in the midst of these pandemic circumstances.
While we will all eventually have to make a decision(s) that we feel is the best out of these not-so-ideal options, Meredith nails how all of us are feeling right about now.
It's about going back to school, or not going back…. but it's also about how fucked up this entire scenario is in the first place, for ALL OF US.
This is F*d and sideways beyond belief. I am angry, I am frustrated, I am upset, for the students- for the kids who have to miss out on a normal dang school year.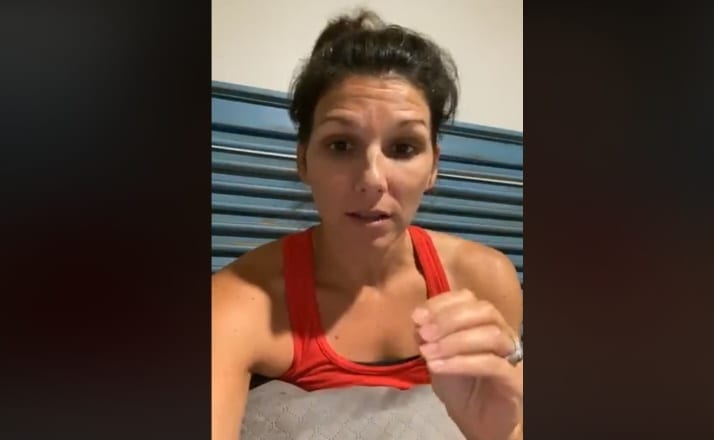 How true is THAT?! As Meredith points out, we have teachers that are scared to death to go back to school & risk contracting the virus. We have kids that want to go back to school & live "normal" life again, without being home 24/7.
We parents want our kids to have a "normal" school experience again, too… one that doesn't include a pandemic, the risk of contracting a possibly deadly virus, and a signed death waiver.
How do you tell parents, "Sign this piece of paper because if your kid gets sick with this and dies, it's not on us." What in the actual FUCK is that??
Remember the days when your biggest school-related problem was the fresh hell of a dragging drop-off car lane? Those were the days!!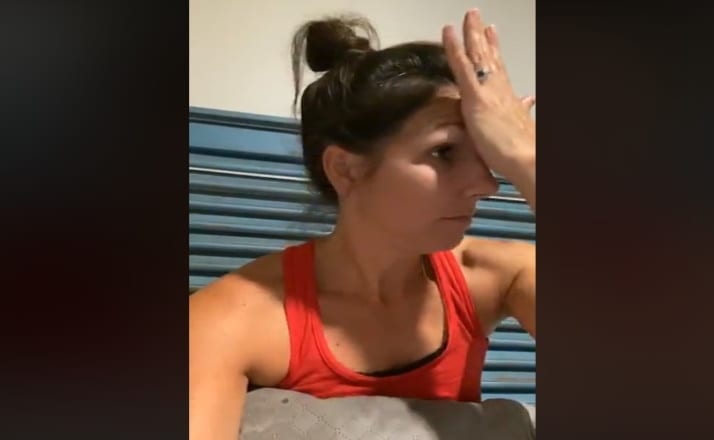 But as Meredith points out, there's no wonder most of us parents are overwhelmed, stressed to the gills, & just plain cah-razy right now.
Most of us are just experiencing DECISION FATIGUE. Most parents worry about the decisions we make that could potentially "screw up" our kids.
In the midst of this insanity… how the hell can we even begin to not feel overwhelmed when examining this dumpster fire of a circumstance from all angles??
Meredith's video quickly went viral -over 25K likes in just under one day- because it's about so much more about if you should send your kid to school or not.
Masony reminds her viewers that there is no perfect decision in terms of the upcoming school semester.
Life during this pandemic is all about unchartered waters. It's frighteningly far from normal.
And if you're angry about that, or scared, or crippled with indecision…. THAT'S normal.
I know you're struggling with decision fatigue and I know you're struggling with what the right thing to do is… I'm here to let you know that there is no right thing.

There is no easy choice… it's all hard to do.
While a death waiver might be a necessary aspect of opening school in the midst of a pandemic, it's also a reminder of just how bizarre pandemic life really is.
There is NO easy decision, folks. Don't let anyone tell you what YOU should decide for your family. Meredith's video is a refreshingly authentic, real reminder that this is not normal life right now, & if you're struggling with it, you're definitely not alone!
When your back to school forms include "Covid death waivers" there are no good choices. Pre-order my book at https://bit.ly/AskMeWhatsForDinnerOneMoreTime

Posted by That's Inappropriate-Meredith Masony on Tuesday, July 14, 2020