Out of the fiery flames of the pandemic hell that we are currently living in, a legend has risen from the ashes. His name? Joe Exotic. And lord help us all.
Mr. Joseph Allen Maldonado-Passage is the star behind Netflix's newest docu-classic, Tiger King: Murder, Mayhem and Madness. He is a self-professed "gay, gun-carrying, redneck with a mullet."
Who also just so happens to be a convicted criminal currently serving a 22-year sentence for trying to off his chief rival Carole Baskin (who totally killed her husband and fed him to her big cats, btw.)
So yeah, he's a right royal catch.
And while Joe may not be your average idol material, Kitty King has somehow managed to achieve meteoric legendary status. Crazy, I know. But then again, nothing in the world makes any sense right now.
So this is where we're at. Social isolating, Netflixing, and obsessed with a crazed country singing, hitman hiring, tiger-tackling polygamist, apparently.
And not even the great legends of our youth are immune to his catty charms. Behold, exhibit A: Rob Lowe.
That's right my fellow 1980s Brat Pack fans. Arguably the greatest member of the elite group (which also included Emilio Estevez, Anthony Michael Hall, Andrew McCarthy, Demi Moore, Judd Nelson, Molly Ringwald, and Ally Sheedy) is a fan. Scratch that. There is no argument. Rob is the greatest. WE LOVE YOU BILLY HICKS!
(And if you don't know who Billy Hicks is, shame on you. Go watch St.Elmo's Fire. Now.)
Steamy dreamy demi-god Rob Lowe, whose beautiful face and baby-blues have graced the silver screen in over 50 movies, who is a true legend and the original Cool Cat, has gone over to the dark side. Hey there all you cool cats and kittens!
And what the hell is even happening?
Because somehow, Rob has gone from this: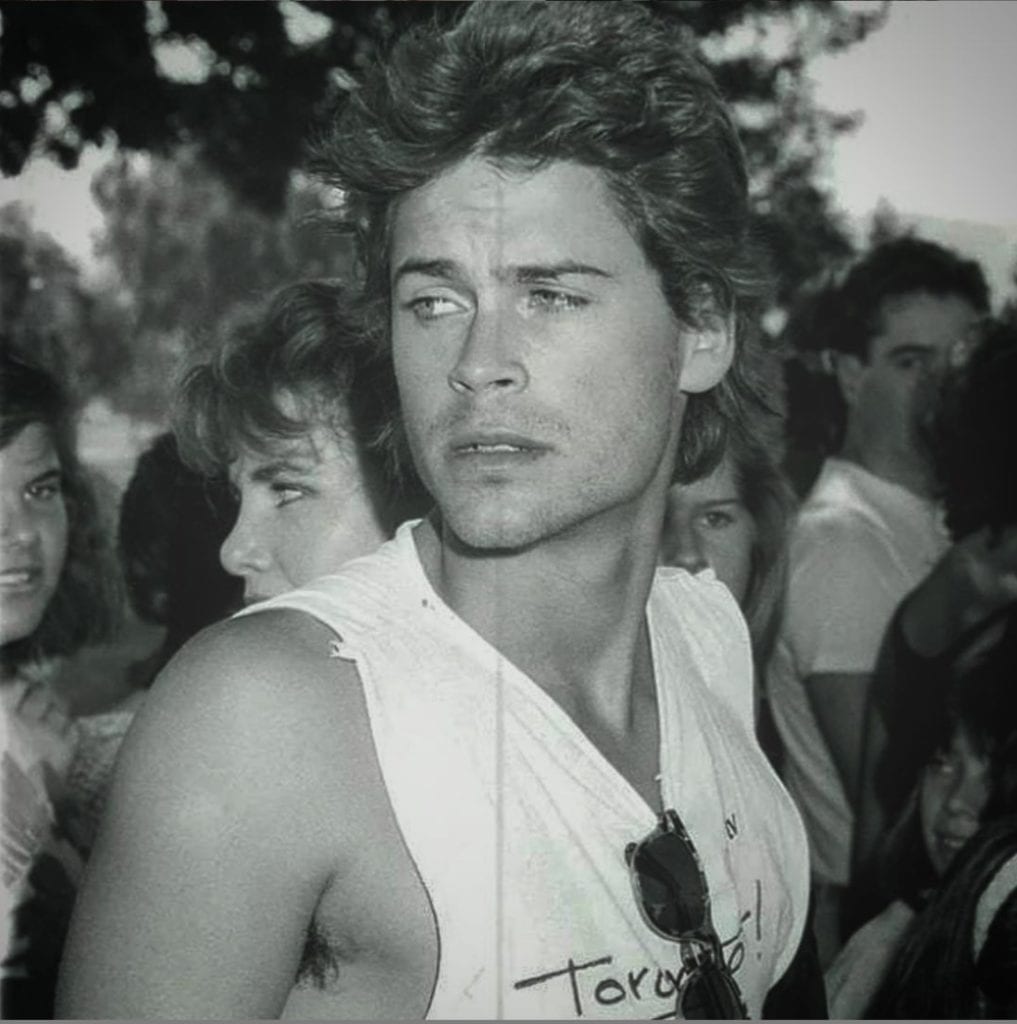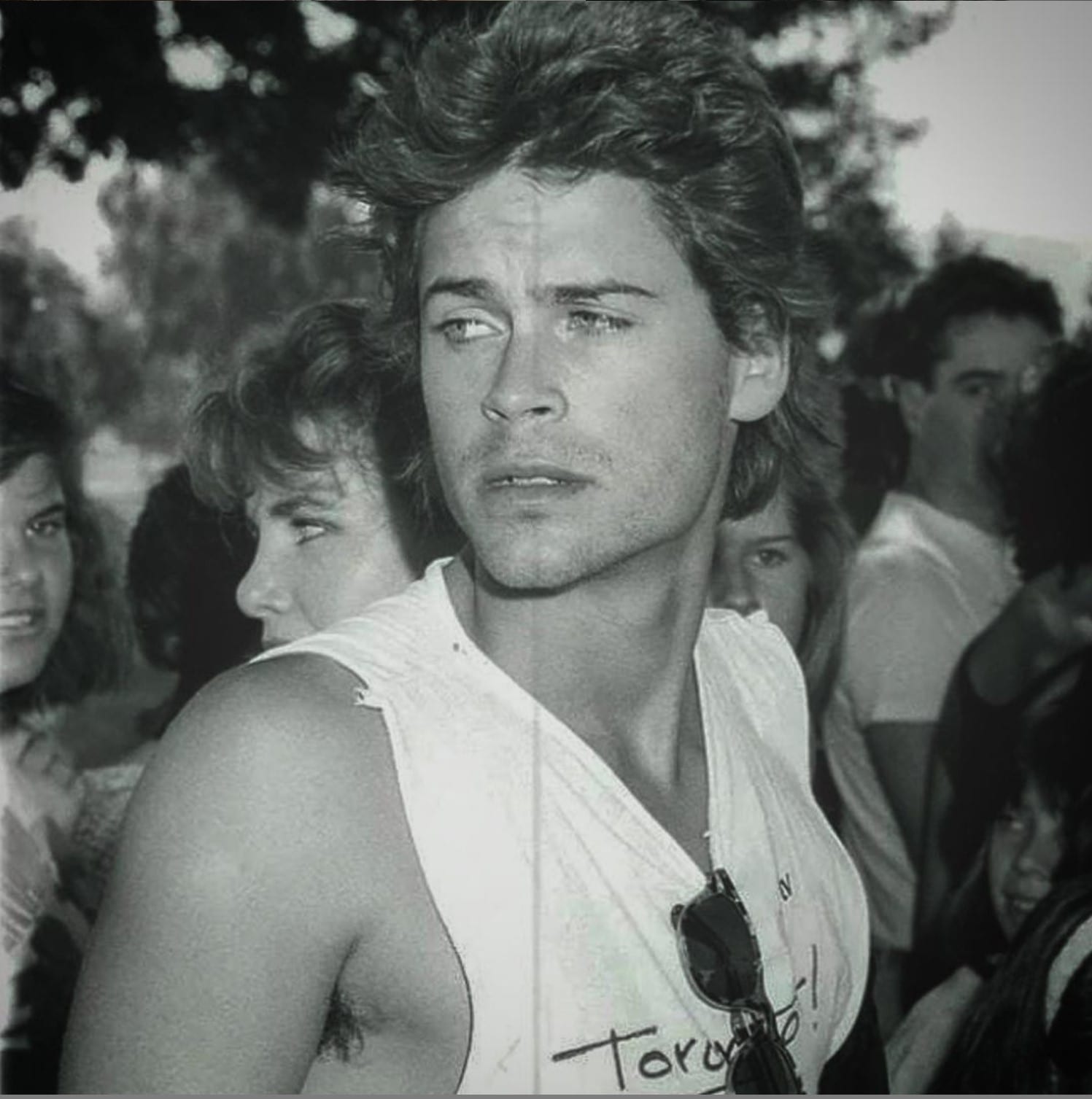 And more recently, this: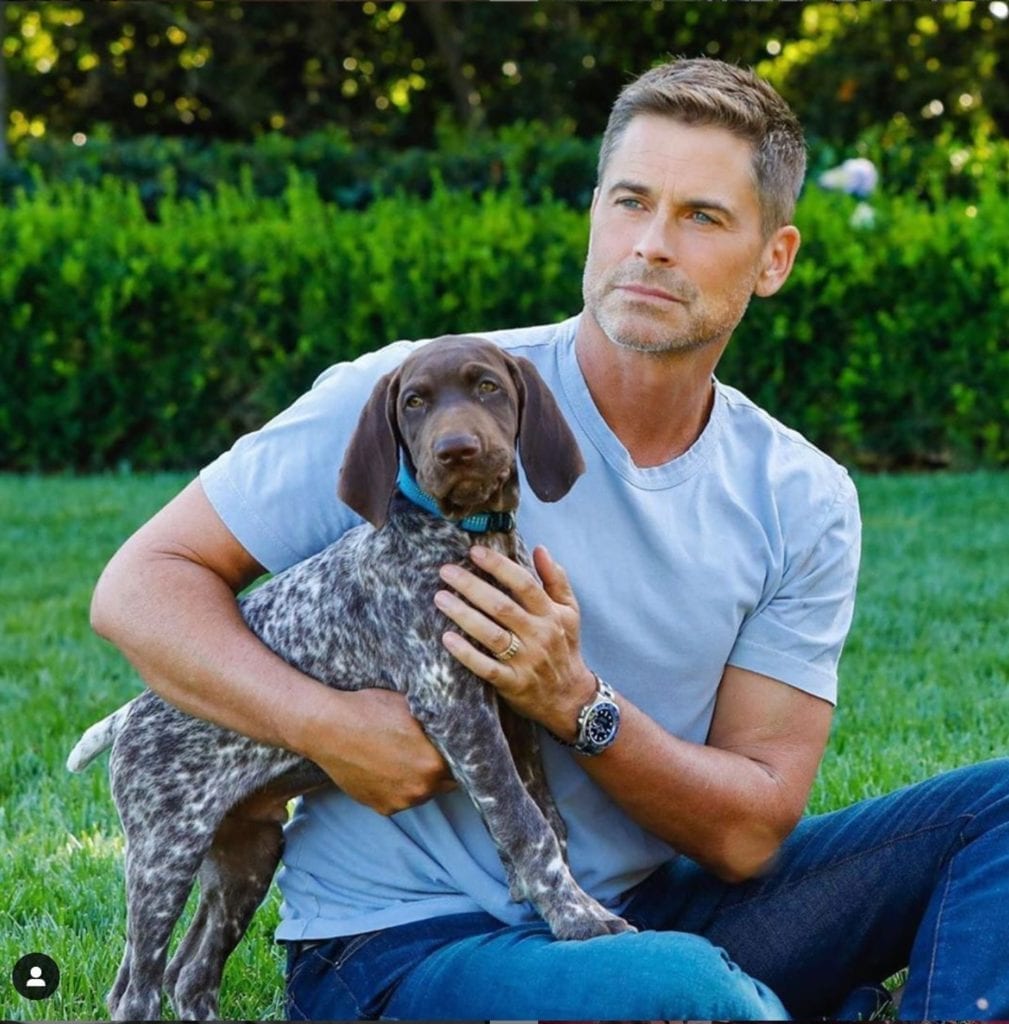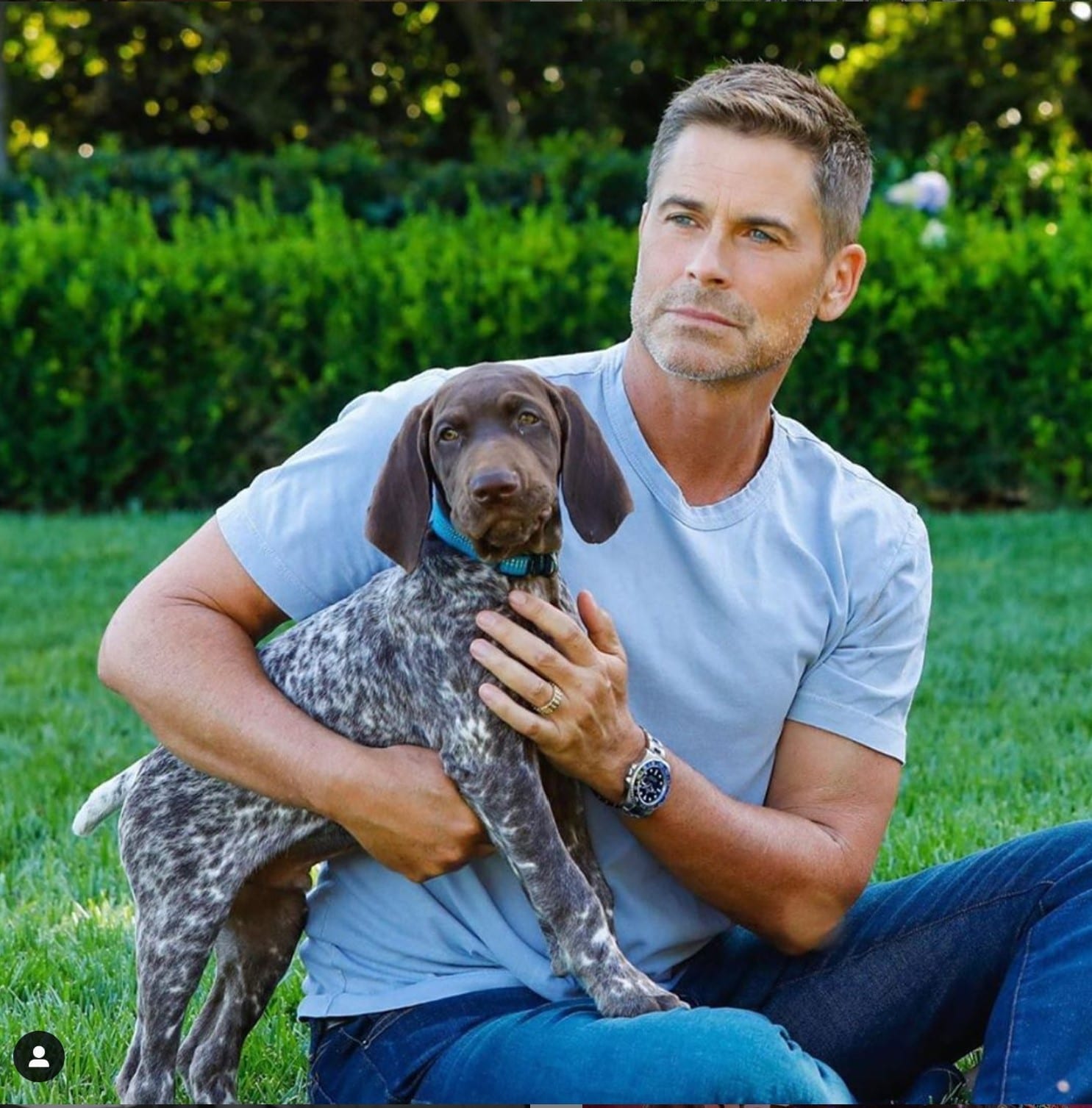 To this: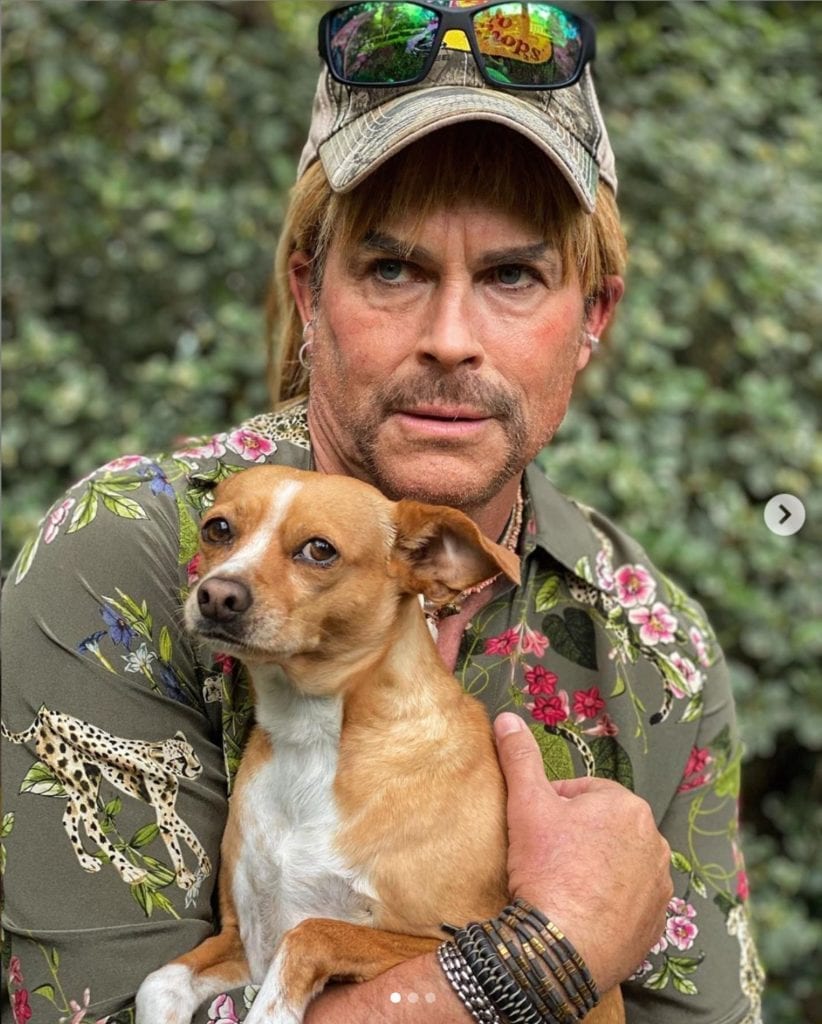 And imma just going to need a minute. Because, Rob, my Sodapop boy, whyyyyyyyy? Even your poor dog is like, "Ya'll are hopped up on some crazy-ass catnip."
Rob posted the picture to his Instagram account, along with two other equally traumatizing images. And if I must have these horrifying pictures seared into my memory forever, so must you.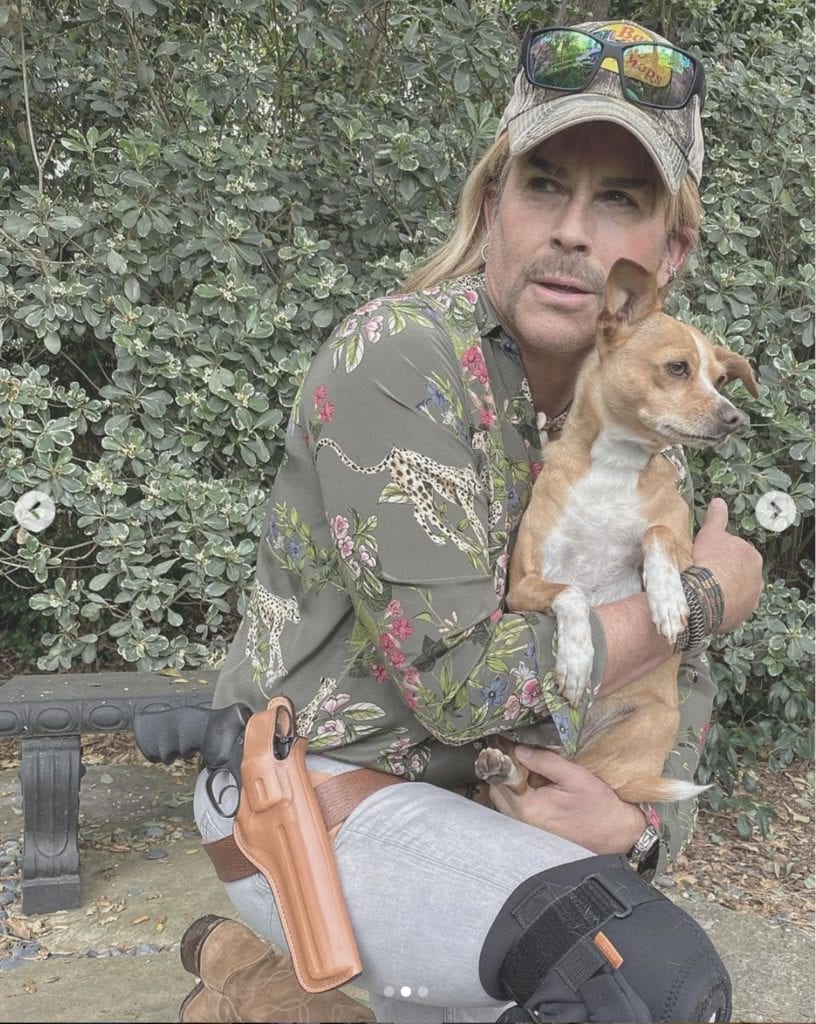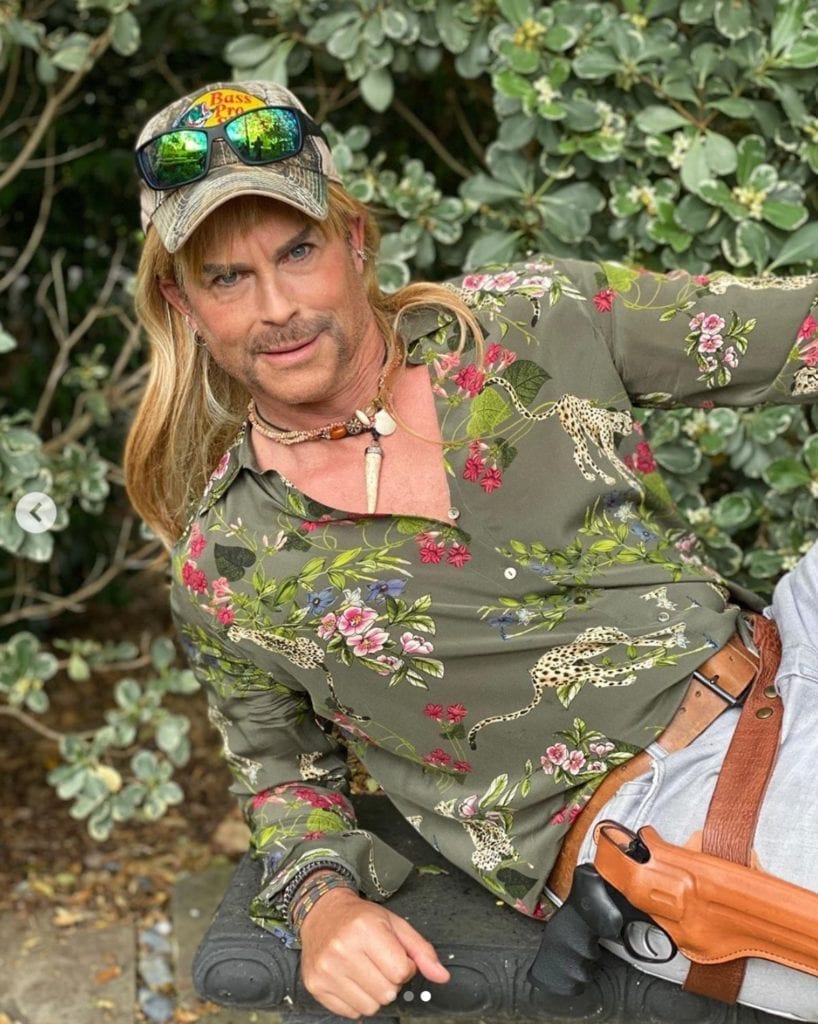 You're welcome.
But as wildly disturbing as they are, people are here for them, with the post receiving 272K likes and over 17K comments. Well, most people are here for them.
Except for Rob's sons, Johnny and Matthew, who hilariously trolled their dad with the following comments:

Agreed. So very traumatizing. For you, for me, and that poor dog.

Now we ALL know where they went. And we wish we didn't.
His brother, Chad Lowe, also got in on the action. He referred to Jeff Lowe, the current GW Exotic Animal Park owner in his comment.

Rob captioned the photoshoot collection with the following:
Rob Exotic.

UPDATE: Ryan Murphy and I will be developing our version of this insane story. Stay tuned!
And please, Rob, say it ain't so.
According to Deadline, Rob and Ryan Murphy, a screenwriter and producer, are discussing doing a scripted adaptation of Tiger King: Murder, Mayhem and Madness.
Rob also works with Ryan on his Fox series, 9-1-1: Lone Star, which was co-created and is produced by Ryan. Ryan also created American Horror Story.
There are no other details regarding the potential project but it seems pretty clear that Rob will be playing Joe. And I think my teenage self just died a little.
However, Rob isn't the only one who has succumbed to the feline fascinations of Joe Exotic. Another teenage idol of our youth has also done gone and lost his way down the tiger trail.
Behold Exhibit B: Donnie Wahlberg. Who wants to rename his band New Kids On The Block to Tiger Kings on the Block. (I'm totally kidding.)
He does, however, want to take one turn in the tiger ring. His wife, Jennie McCarthy posted a TikTok video to her Instagram account in which Donnie is decked out in a white-blond mullet wig, wearing a black tank-top and jeans, and lip-syncing to the song, "Because You Love Me."
She captioned it with:
#JoeExotic and his meow kitty versus @donniewahlberg and his meow meow kitty!

#Quarantine Craziness! #TigerKing #JoeExotic #NetFlix #LockDown
And Donnie may just be the coolest cat of them all.
But let's face it, there's really only room in the world for ONE Joe Exotic. Or at least there should be. And that role's already been filled by the original Tiger King, Joseph Maldonado-Passage. Anybody else is just playing second fiddle.
And for those of you who just can't seem to get enough and are currently languishing under the devastating loss of already having binge-watched Tiger King, cheer up kittens! Netflix has just announced that Tiger King is returning for one more episode.
The Tiger King and I — a Tiger King after show hosted by Joel McHale and featuring brand new interviews with John Reinke, Joshua Dial, John Finlay, Saff, Erik Cowie, Rick Kirkman, and Jeff and Lauren Lowe — will premiere April 12 pic.twitter.com/8fbbNdaiDA

— Netflix (@netflix) April 9, 2020
The 8th installment drops on Netflix this Sunday, April 12 and is entitled, The Tiger King and I. It will be hosted by comedian Joel McHale and features interviews with "Jeff and Lauren Lowe, Saff, Erik Cowie, John Finlay, John Reinke, and Rick Kirkham — to see what's happened in their lives since the release of the series."
And if it's anything like the series, buckle up and hold on tight, it's bound to be a wild ride.