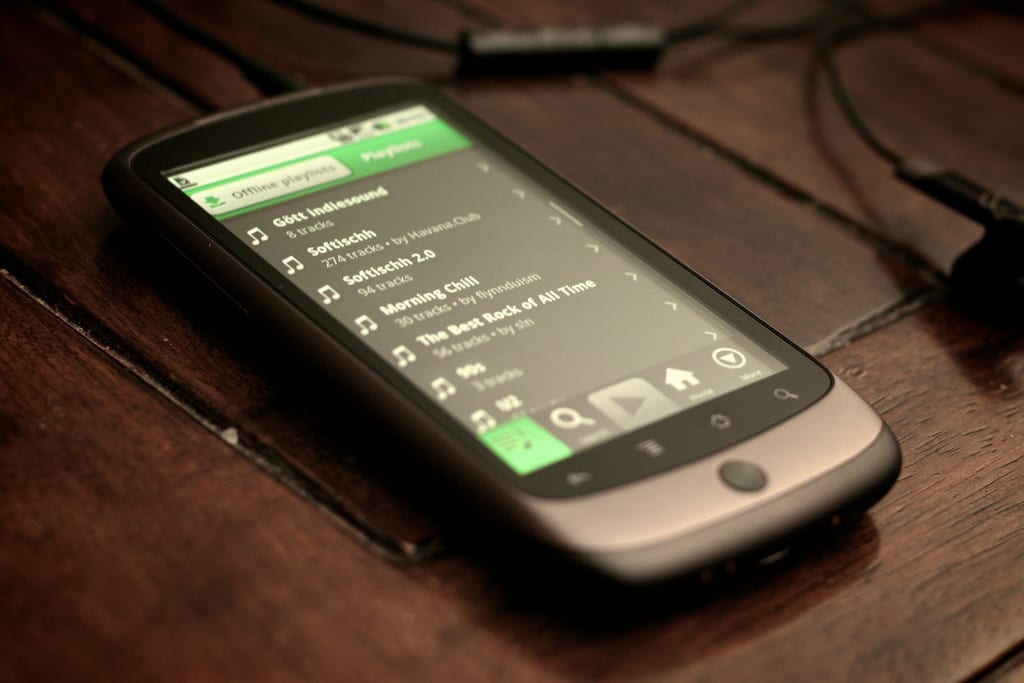 Today's moms who stay at home with their children or work from a home office need all the help they can get. Luckily, there are plenty of mobile apps to not only help keep track of daily activities and events, but also makes parenting generally easier. Mothers nowadays have a lot on their plates. Besides taking care of the house, many also have additional at-home jobs, which mean little shortcuts are needed to stay organized, as well on the lookout to what their children are doing whether they're online or at a friend's house.
Here's our list of five must-have mobile apps that no mom should be without:
1: Waze
This mobile app is targeted specifically at drivers, and since most moms are basically glorified taxi drivers for their kids, it is the perfect app to help them navigate unexpected traffic jams. Waze gives users real-time road info, as well as reports on traffic accidents, police traps or any road hazards. Turn-by-turn, voice-guided navigation allows users to use the app hands-free and eliminates the need for an expensive GPS.
Download Waze for free on iTunes, Google Play and Windows Phone Store.
2: PhoneSheriff
This award-winning monitoring and filtering app allows parents to keep an extra eye on their kids' smartphones and tablets. Users can block phone numbers, set time restrictions, block apps, monitor text messages and receive real-time tracking and lock commands. Parents can simply also monitor online activity by logging into a secure online control panel.
Although this app is not free, it is available for Windows Mobile, Android and iPhone smartphones from the PhoneSheriff website.
3: Awesome Note (+Todo/Calendar)
This is an "awesome" iPhone app that helps create to-do lists calendar entries and notes. It is visually compelling and allows users to choose colors, fonts, icons and background images. This mobile app is perfect to help keep track of both personal and professional schedules. Users can also receive audio reminders and can sync with Google Docs and Evernote. However, it does not support iCloud syncing, only iOS.
Awesome Note (+Todo/Calendar) is available for $3.99 on iTunes.
4: Dropbox
Another great app for both stay-at-home and work-at-home moms is Dropbox. For moms who have careers, this app allows them to access documents, files, photos or videos when they are not in the office from any device. Moms can use it to safely share pictures and videos of their children with friends and family.
The basic Dropbox account is free and holds up to 2GB. Paid plans include Dropbox Pro (1TB) for $9.99/month and Dropbox for Business (unlimited storage) for $15 per user/month.
5: Audible
Don't have enough time to finish reading your favorite book? With Audible, users can enjoy books in a whole new way. They can listen to their downloaded books on their smartphone or tablet, and they can easily transform their workout, chores or commute into listening time.  Audible offers more than 180,000 audio titles, as well as a 30-day trial.
Users can download the free app from Amazon, Google Play and iTunes.
Having a smartphone, tablet or other device that is equipped with the best mobile processor from a manufacturer like Snapdragon can help ensure that your mobile experience is a positive one, but using mobile technology and apps can make life a little easier for everyone, especially busy moms.
– By Jennifer Thayer
Jennifer Thayer is a technology writer who is passionate about exploring new ways technology can be used to make day-to-day tasks easier. Follow her on Twitter.