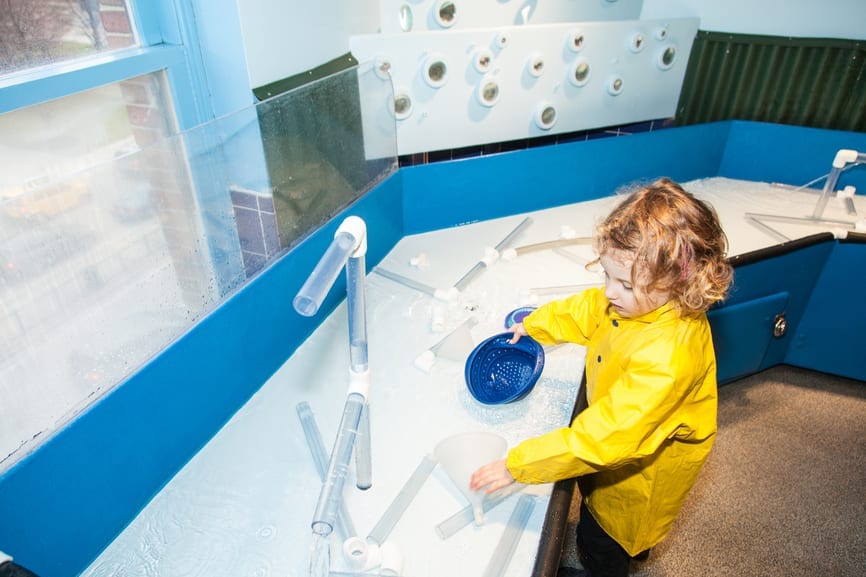 As a mom, you want to give your child the best and most well-rounded education possible. From visual stimulation as infants to learning shapes, letters and numbers, a mom understands the importance of always learning.
As Huffington Post notes, educating our kids means exposure to different interests and cultures to expand their tiny minds, boost creativity, instill a passion for learning and help them blossom socially and academically. Below are a few ideas for ways you can introduce your kids to new ideas and experiences while also teaching tolerance and respect to all kinds of cultures and people.
Science Museum
Oftentimes, museums have a strict "Don't Touch" policy; however, science museums have kid-friendly rooms that are perfect for letting young ones roll up their sleeves and try it all. Ever wondered how far a paper airplane will travel when placed into an air chute? You can find out. There are also exhibits that demonstrate how various weather conditions look, sound and even feel. There also are brain wave helmets that measure your level of relaxation, tug-of-war games with pulleys for your kids to play with and other hands-on exhibits that teach your child about science. Just think: if your son or daughter asks to stay in the weather room for over an hour, you might just have a budding meteorologist on your hands. To find a science museum in your state, the Association of Science-Technology Centers can help.
Musicals and plays
Chances are you've heard "Let it Go" more times than you can count because you have a future singer in the house. Show him or her that there are more sing-a-longs than "Frozen." Take him or her to see a live play at your local children's theater. If you live near New York City or you have a vacation to The Big Apple coming up, take the kids to Broadway for the real theater experience. It may be hard to choose which theater or show to choose, so narrow down your options with a site likeTelecharge, which offers summaries of hundreds of Broadway shows, ticket pricing, purchasing and advice on which shows are appropriate for kids.
Art museums
Spend an afternoon strolling through the exhibits, and use it as opportunity to discuss which paintings, sculptures and other works of art are his or her favorite. When you get home, set up a craft activity for them to recreate the ones they liked best. For the younger kids, using watercolors to replicate a favorite Monet or Play-Doh to duplicate a Michelangelo will certainly stimulate their minds creatively and also strengthen their memory skills. If your city has an art expo, use it as an opportunity to expose your child to a variety of art and artists in one place. For example, the annual Scottsdale Arts Festival features 175 artists displaying their work in outdoor tents. If your kids are fascinated by the blown glass or photography they see, chances are good they can talk to the actual artist who created the pieces.