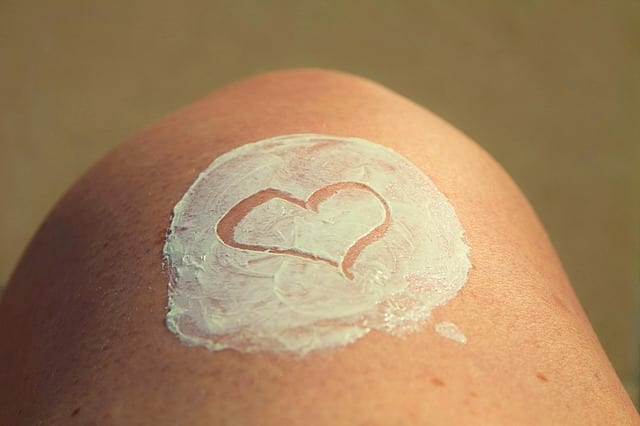 Stretch marks happen to the best of us. Yes, ladies, even those perfectly airbrushed magazine pics shouldn't have you fooled, because celebrities are just as susceptible to them as the rest of us!

It certainly helps knowing that you aren't the only one struggling with them, but this doesn't mean you need to completely accept them.

Stretch marks can arise from a variety of different factors, including rapid weight gain or loss, hormonal changes and even stress so it can be hard to pinpoint exactly what caused yours.

Self love and loving yourself is so important, but it's okay to want to fade unwanted stretch marks naturally and in this article we'll share all natural tips to help you not only fade your current stretch marks, but prevent future ones too.

Amp up your Vitamin C levels
Dubbed the "beauty vitamin" for a reason, this powerful antioxidant vitamin helps to brighten the skin, reduce inflammation and boost collagen levels.

Collagen is a structural protein that helps to keep the skin firm, taut and plump, a necessity in helping to prevent stretch marks.

Amp up your intake through citrus fruits, leafy greens and yellow and orange fruits and veggies!
Applying Vitamin C externally is just as important as taking it internally, as it will help to fade the appearance of stretch marks, as well as boost collagen on the outside.

You may think a serum is just for your face, but try taking a small amount of a natural vitamin c serum and massage it into your stretch marks too!
Boost your circulation through exercise
Boosting circulation is another way to boost your collagen levels so aim to get your sweat on at least a few times a week.

Not only will this increase your collagen levels, you'll boost your immune system and energy levels too.
Boost collagen production through exfoliation
Exfoliation is key to revealing smoother, brighter skin by sloughing away those old skin layers, but it's also yet another way you can boost your collagen levels for firmer skin that is less susceptible to stretch marks.

Make sure you stick to organic products
Forget those conventional products, filled with toxins and chemicals that provide no real benefits and instead, invest in organic, high quality products infused with luxurious oils and rich butters to keep your skin perfectly hydrated and to infuse it with a powerful dose of nutrients.

Boost your intake of Vitamin A and zinc
Vitamin A and zinc are two more vitamins that are excellent for preventing stretch marks by ensuring the skin stays hydrated and by strengthening the skin's barrier function.

Take a collagen supplement
Of course an excellent way to boost your collagen levels is to take a collagen supplement or collagen powder!

We love adding ours to a creamy smoothie or smoothie bowl, yum!
These tips will not only help you fade and prevent further stretch marks, they'll increase your overall well-being too!