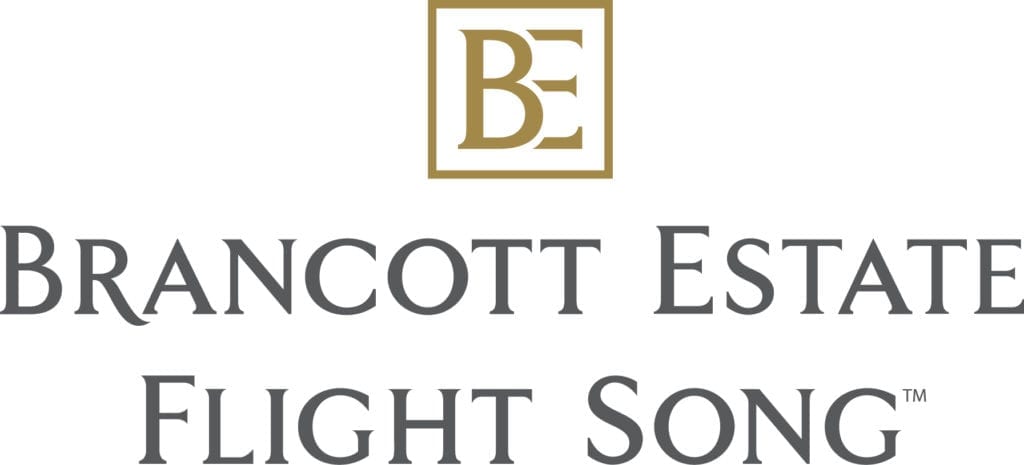 "I participated in an Ambassador Program on behalf of Mom Central Consulting (#MC) for Brancott Estate Wines. I received product samples to facilitate my review as well as a promotional item to thank me for my participation."
Brancott Estate recently introduced a new lighter wine collection called Flight Song, which has me jumping up and down. Why? Because when it comes to wine, I'm beyond picky. I prefer white over red and it must taste more like fruit than antifreeze (many do!). Flight Song does not disappoint. In fact, it is now on my list of wines that we will regularly purchase. Retaining quality and flavor was a key focus when crafting this wine and Brancott Estate Flight Song has clearly achieved this. Not only is Flight Song full of crisp, palate-pleasing flavor, the wines are also crafted to have 20% fewer calories compared to their other wines. For this postpartum mama trying to lose the last of the baby weight, that's a major selling point!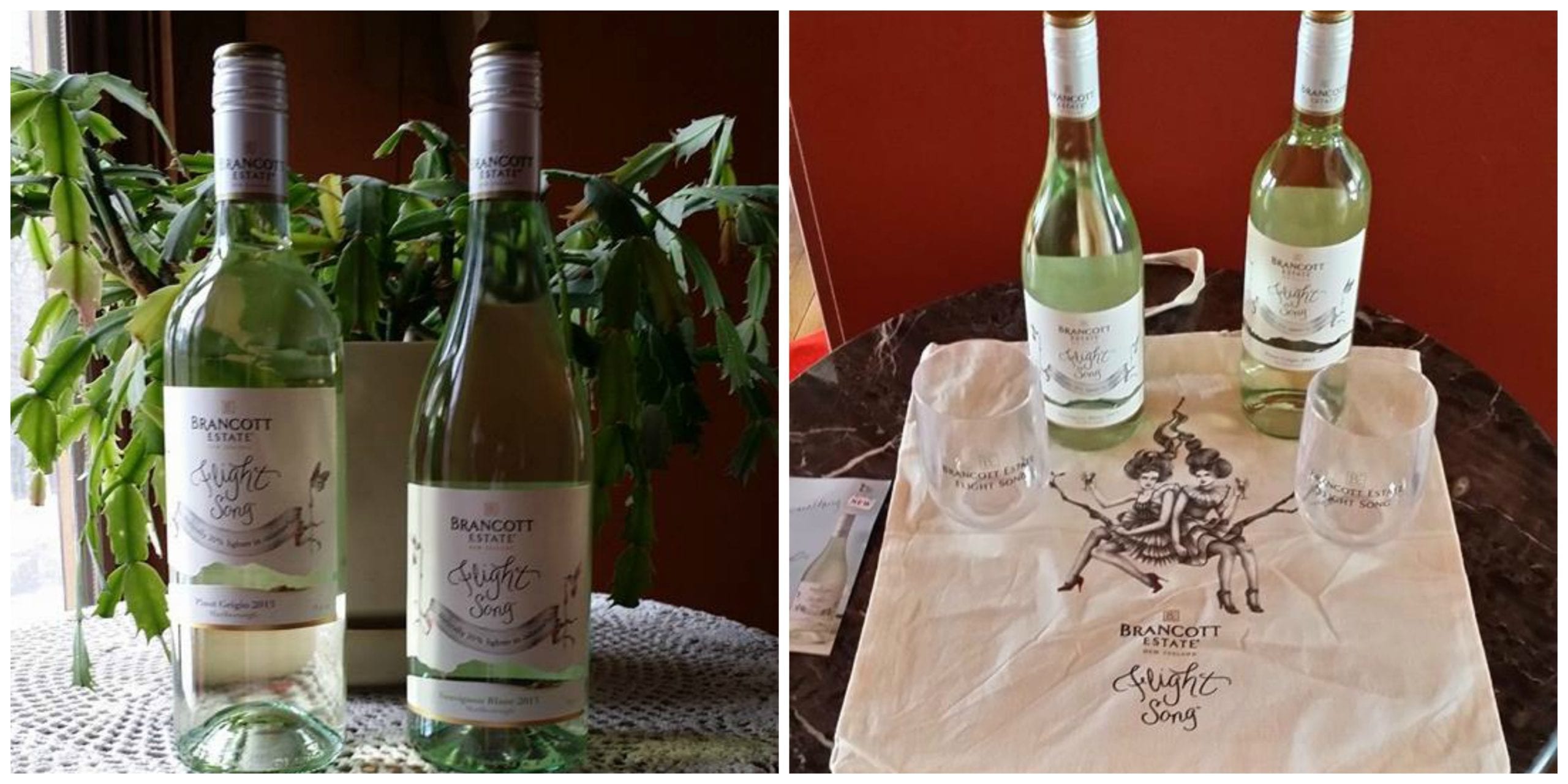 For my review, I received two bottles of Flight Song; one bottle of Marlborough Sauvignon Blanc and one bottle of Marlborough Pinot Grigio. They came beautifully packaged and were adorned with lovely logos and messaging. If I were to craft a wine, I would aspire to be so airy, creative, and fun! I'm in love with the crazy-haired toasting ladies! Look at them!

The first night my husband and I tried the Sauvignon Blanc, pairing it with roasted turkey breast and rosemary-garlic baby potatoes. The wine is said to present with grapefruit and passionfruit, with lemon acidity. Honestly, I'm not a wine expert. And what I tasted was exactly what I was hoping for: a full, crisp, divine grape flavor (isn't that what wine is made from?). I believe this wine would go well with any prepared poultry, pork, or Italian dishes.
A few nights later we enjoyed the Pinot Grigio with creamy chicken casserole and a side salad. Not what you'd expect, right? Well guess what? It paired perfectly! The wine never overshadowed the creamy flavor of the main course, yet could still be tasted through the thick texture of the food. I was impressed! This wine hints of nashi pear, sweet lemon, white peach, and guava that excite the palate. With this wine, although I could still taste those glorious grapes, I could definitely taste the peach. It was very refreshing! Like other Pinot Grigio wines, this would pair nicely with seafood, light pastas, and cheese cracker combinations.
Out of the two, I preferred the Sauvignon Blanc, which had a crisp, grape explosion in every sip. My husband enjoyed the Pinot Grigio more, which he described as "tingly and full-bodied." That sounds like a good thing!
Flight Song wines are made using grapes harvested earlier in the season when their sugar levels are naturally lower. And less sugar in the grapes means a lower alcohol content. This process results in a complex, full-flavored wine that is naturally 20% lighter in calories than a typical New Zealand Sauvignon Blanc and Pinot Grigio.
Next time you're looking for a reasonably priced, wonderful bottle of wine, may I suggest Brancott Estate's Flight Song? These crisp, and full-flavored wines are sure to satisfy your palate. They are perfect for those of you looking to enjoy a lighter wine just in time for summer. Enjoy them in your flip flops while lounging on your deck! Or take a bottle with you to give as a hostess gift when attending a dinner party or other get together. I assure you this is a very enjoyable collection!
Who will you be sharing a delicious bottle of Flight Song wine with this summer?
You can connect with Brancott Estates on Facebook and Twitter. Be sure to say "hello" to the toasting ladies for me!