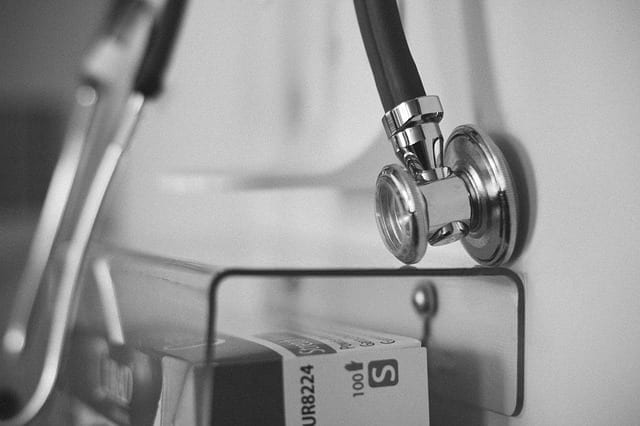 Being a mom is a full time job in itself. However, training to be a nurse alongside your daily tasks is doable. There are many different ways to still look after your little ones and get your nursing degree in the process. Don't get me wrong, it will be tough to juggle all your responsibilities at once, but if you're determined and passionate about nursing, you can do it!
Training to Be a Nurse
A good way to train to become a nurse, whilst still being a full time mom is to take an online nursing degree. You get the same training as a nurse doing a 'traditional' university course, but you learn through interactive online classes. You can focus on degrees such as online RN to BSN programs; these offer nurses with diplomas and associate degrees the opportunity to gain the requirements that can lead to a bachelor of science in nursing (BSN). By taking an online course, this means that you can work from home and still look after your kids, offering you the flexibility you desire.
As it is an online course, there is no fixed time that you have to finish your course. However, if you want, you can complete an online nursing degree in as little as 15 months.
Tips On Being a Mom and a Student Nurse
Create a support system, and ask friends and family if they can help you out with both childcare and your online degree. If they have children, you could also offer to help look after them if they need it; people will usually be more willing to help you out if you offer something in return.
Talk to your kids. If your children are old enough to speak, talk to them about what you are trying to achieve. This is important as they may not understand why you are not playing with them and giving them as much attention as before.
Be organized and keep an updated calendar. A good and efficient way to do this is to enter important tasks onto your phone, but if you want to involve your kids more you can put one on the family fridge. This way they can get involved and you can schedule in days where you can do something fun together.
Choosing Your Nursing Career Path
What type of nurse do you want to be? There are many different sectors within healthcare, and you don't necessarily have to work in a hospital environment. Choose a nursing career that is 'family friendly' and that can work around you! Make sure you are informed on all your career path options.
Networking and Nursing Forums
Have a look online for nursing forums where you will find like-minded people who are in the same boat as you are. You can ask questions if you are struggling, and be able to receive helpful advice at a click of a button. You can also investigate into your local nursing associations and networking groups, helping you find nurses in your local community.
Keep focused and know that when you finish your nursing degree your kids will be beyond proud of you, and you will have taught them a valuable lesson about strength and ambition.