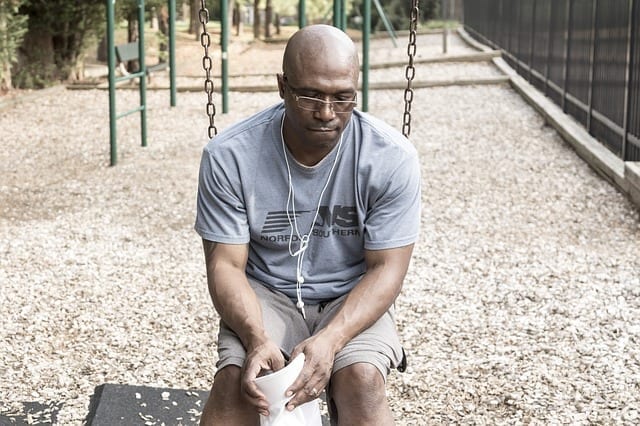 We like to think that life is filled with happiness and wonderful moments at all times, but when something shocking jars you back to reality, it can be extremely difficult to cope. A wrongful death in the family is certainly one of those things that is jarring right to the very core of your being and can have you going through a wide array of emotions.
While there is no right or wrong way to deal with a wrongful death, there are steps that you can take that are meant to help you cope with the situation and find a way to get through it. If you are currently trying to work your way through this very dark, confusing, and often lonely time, these steps can help you to find your way to the other side.
What is a "Wrongful Death"?
The words "wrongful death" can be misleading to some. In fact, in many ways any death of a family member can feel wrong. Wrongful death is actually used as a legal term as it refers to a death that occurs due to the mistakes of another person. To be more specific, this can include such things as medical malpractice or a car accident.
These types of deaths are unexpected, sudden, and the family and loved ones are never prepared. In wrongful deaths, the deceased would still be alive if it weren't for the mistakes of another. What this means is that families feel a whole host of emotions such as anger, frustration, depression, confusion, hopelessness, and sadness often all at once.
The First Step – Get Legal Representation
Should a family member suffer a wrongful death, the family is often left completely confused and beside themselves. While it would be great to be able to strictly deal with the emotions, there is a legal aspect to this kind of death. In a wrong death situation, often the law will be involved since there was a mistake of some sort. Someone is at fault for the family member's death and likely you will want them brought to justice.
For this exact reason, it's very important that your first step in the process is to get legal representation. It doesn't matter if you're seeking a wrongful death attorney Baton Rouge, Miami, Chicago, or Seattle, it's important to get representation immediately. Not only will the attorney understand all the steps that need to be taken and how the law works, but it will take all of the stress and responsibility off your shoulders where the legal side of things is concerned. Dealing with the legal matters will most likely be the last thing you want to do.
Often, with these types of cases, there will be an insurance company involved. Insurance companies tend to prefer to settle their cases out of court with a cash settlement. This means the public won't get wind of the case and it won't go viral. Before accepting a cash settlement it's wise to speak to legal representation to ensure it is a fair settlement and it will indeed cover all the financial costs and effects of the death. The insurance company is likely to offer a larger settlement when they are going through your legal representation who know the ins and outs of the process rather than just an individual who is busy dealing with working through the stages of grief.
A cash settlement is meant to make things a bit easier by giving the family the financial security they need in order to take the time to grieve the loss of their loved one. Being able to take time off work without fear of how you'll pay the bills is something grieving families need.
Wrongful death attorneys have experience working with families going through the same sort of situation as yourself, so they are also incredibly sensitive and aware of your needs.
Allow Yourself to Go Through the Feelings
With all of the legal aspects out of the way, you now have the freedom to deal with your emotions. It's normal and natural to feel a wide variety of emotions, and it's important you express these emotions and let them out. Allow yourself to feel angry, hurt, hopeless, sad, and anything else that may run through your mind and heart.
There is no time limit to this stage; people can take as long as they need to go through these emotions. It may be helpful to talk to a close friend, a family member, a support group, or even a grief counselor that can help you to recognize and feel these various emotions. Crying is also very healthy, as it helps to release the emotions inside. The worst thing you can do is try to bottle everything up and act as though everything is "fine". It's not and you shouldn't pretend it is. Eventually, those feelings will bubble to the surface so it's best to deal with them in the moment.
Know When to Seek Professional Help
While some people will be able to work through the steps on their own, others can have a harder time. There is no shame in this, and it's best to recognize that you are the person who needs professional help. Those who suffer from mental health illnesses such as post-traumatic stress disorder or major depressive disorder can have a much harder time coping with an unexpected loss. It's a good idea to get help from the start so that the process proceeds in a healthy manner.
Look for a Way to Celebrate and Honor Their Life
Another step that many people find to be a healing process is to find a way to celebrate and/or honor the person's life. This can happen in a variety of ways. Perhaps it's a celebration of life party, maybe it's a family dinner where you all share your fondest memories, perhaps you get a tattoo in honor of that person, there are a number of ways to go about it.
This is a way to focus on the positives that person brought into everyone's life rather than focusing on the death itself.
Don't Isolate Yourself
Because an unexpected loss can be so tragic and hard to accept, some people end up isolating themselves and retreating into themselves. This is a dangerous road mentally and physically, so you want to do all you can to prevent this from happening. If you see a friend or family member who is going through a wrongful death experience and you think they are isolating themselves, speak to them about it and suggest they talk to a professional.
Coping isn't something that comes easily to most people, and for some it's harder than others.
Be Kind to Yourself
Even if you have the best intentions to work through the grief and come out healthy, it's important you don't put pressure on yourself. Learn to be patient with yourself and don't worry about some timeline you think you should be sticking to when it comes to working through the stages of grief. You will have good days and bad days, and there is nothing wrong with that.
It's Okay to Still Enjoy Life
When you are the one left behind, it can be hard to give yourself permission to still have fun, laugh, and enjoy life. There can be a sense of guilt that follows you. It's important to wipe those thoughts away, though, as you still need to find joy and love in your life. Staying sad the rest of your life doesn't prove you loved that person the most, it only means you end up with a lot of regret of letting time pass you by.
Look After Your Needs
Remember, you are still here and there are still people that love you, depend on you, and need you. That means you need to look after your own needs. This includes eating well, getting enough sleep, and finding healthy ways to work off your stress and emotions. Whether you've been the type to work-out in the past or not, this is a great time to take part in physical activity. Exercise helps you to better deal with stress and anxiety, is good for your health, and can provide you with the energy you are probably lacking at the moment.
If you are having problems just going about the daily basics in your life, such as eating, sleeping, and functioning, then it's time to seek professional help. It may just be that you need a little assistance to get you on the road to healing.
A Process That Shouldn't Be Rushed
Coping with a wrongful and unexpected death in the family is something that no-one ever sees happening in their life. No-one is ever prepared for the feelings of utter loss, confusion, anger, and sadness that follows, and with that said people react in all kinds of different ways. Making sure you take the time to work through the whole process, recognizing when you need help, and allowing yourself to feel all the things that you are feeling can help you to make it through to the other side of this painfully sad experience.