Hey kids, don't drink the Kool-Aid!
Literally.
Costco, our favorite mega-buying mecca, has just issued an alert to its members warning them that Kool-Aid sold by the wholesale supplier may be contaminated with small pieces of metal and glass.
So check your pantries, people.
Kraft Heinz, the company behind the taste of our childhood, and the FDA recalled the Kool-Aid Tropical Punch drink mix on Thursday.
The recall applies to the giant 82.5-ounce container sold at Costco with a product code of #95740.
The ones in question have "best when used by" dates of Aug. 31, 2023, and Sept. 1, 2023.
The date can be found on the bottom of the container.
Anyone who has purchased one of these containers is urged to return it to your nearest Costco for a full refund.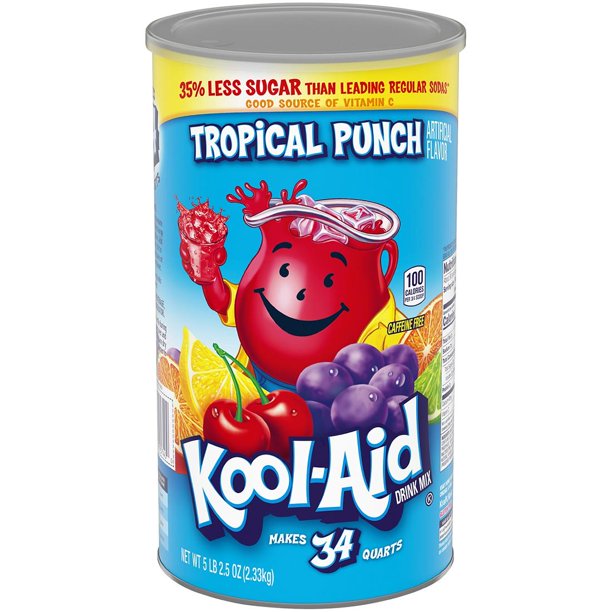 According to Costco, the recall applies to select Costco Business Centers and warehouses in the Los Angeles area and the Northwest Region.
Costco sent out letters to its members and posted the recall notice on its website on Friday.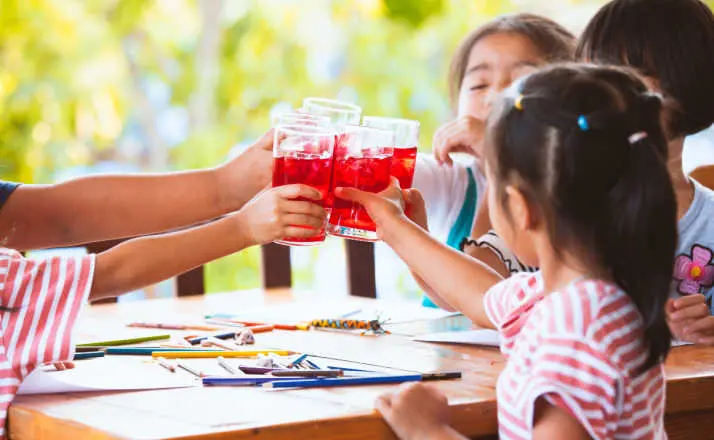 The notice reads in part:
Dear Costco Member,

Costco records indicate you, or one of your add-on members, have recently purchased Kool-Aid Tropical Punch Mix 82.5 oz, Item #95740.

KraftHeinz and the FDA have announced a recall for units with "Best When Used By" dates of 2023-08-31 and 2023-09-01 due to the potential presence of foreign material, specifically very small pieces of metal or glass.

The "Best When Used By" date is located on the bottom of the container.

If you have any product with the "Best When Used By" date of 2023-08-31 or 2023-09-01, do not use and return it to your local Costco for a full refund.
They also recommend contacting KraftHeinz Consumer Relations with any issues or concerns.
Additionally, smaller 8-quart containers of the product are also being voluntarily recalled by grocery retailer Stater Bros. Markets in San Bernardino, California.
According to Nexstar Media Wire, the shards of metal and glass may have been accidentally introduced to the product during manufacturing.
A statement released by Stater Bros. reads:
"Out of an abundance of caution Kool Aid Tropical 8qt, is being voluntarily recalled due to the potential presence of foreign material, specifically very small pieces of metal or glass, that may have been introduced during production.

The company discovered the issue during an internal review at the manufacturing facility.

There have been no consumer complaints and no reports of illness or injury related to this issue to date."
The affected item UPC is 43000953500. The Sell By Date is 9-1-2023.
In addition, on-the-go sticks of Country Time Lemonade are also reported to be affected by the recall.
Thankfully, unlike the latest recall from Walmart of contaminated room spray, there have been no reported injuries by either Costco or Stater Bros.
Kraft Heinz, citing medical experts, says injury from ingesting the metal or glass is unlikely. The particle sizes are too small to do any damage.
This is the second recall by Costco within the last month.
On October 19, the FDA recalled 15K packages of Ivar's Kettle Classic Clam Chowder With Uncured Bacon. The soup was recalled after a customer discovered a piece of hard plastic.
The recall notice stated:
"The piece of plastic found by the consumer is in the shape of a half circle with some of the center missing, with edges that are sharp and pointed. The diameter of the circle is approximately 1 ½."
Given the vast number of products that Costco sells it's not surprising that they would fall victim to a recall or two. Unfortunately, mistakes in manufacturing happen. But when they do, it's good to know that Costco is working to keep its customers informed. And safe.
Questions about the Kool-Aid recall can be directed to Kraft Heinz Consumer Relations. Call 1-855-713-9237 daily from 9 a.m. to 6 p.m. EST.