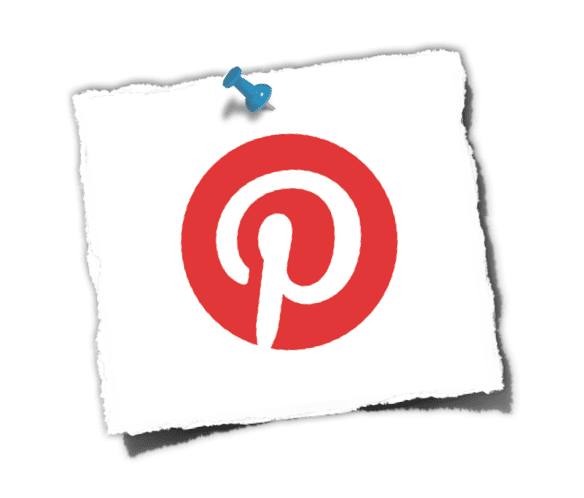 We're all pressed for time. That's why many of us quickly pin items on Pinterest without giving them a second thought. We pin and pin and pin, smiling as we watch our numbers grow. Now might be a good time to slow down. Have you ever stopped to look at some of your pins? Here are a few examples that I quickly pinned today: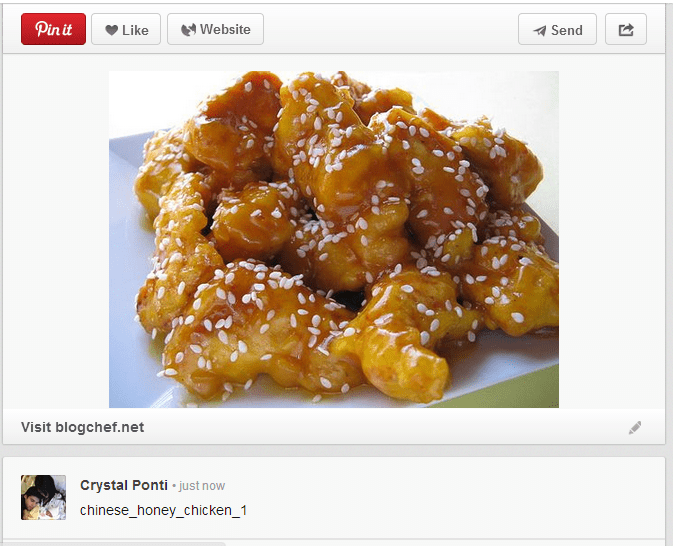 The description on this one is hideous, including those underscores. Eeek!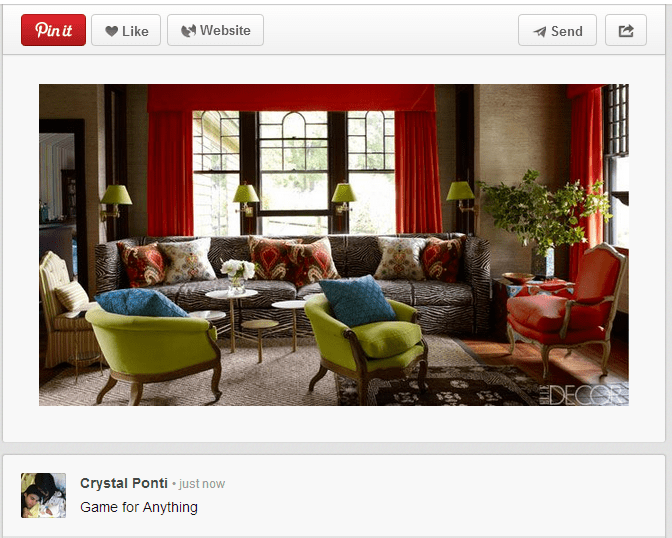 And this one? What does the description have to do with the pin? I would expect a bit more from a publication as well-known as Elle Decor.
And a few from my stream: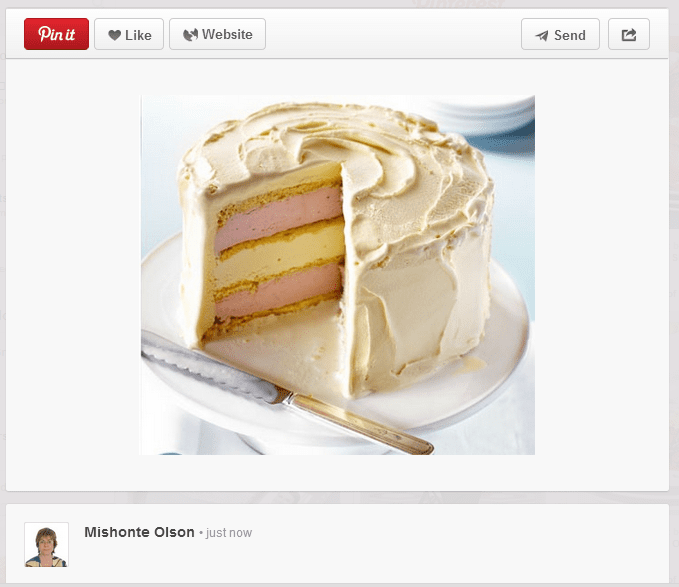 I see countless pins, like this one, that have no description. I love cake! I want to know what kind of cake this is and whether or not I'd like to repin, comment, bake one for my next birthday…but, alas, it is a cake with no name.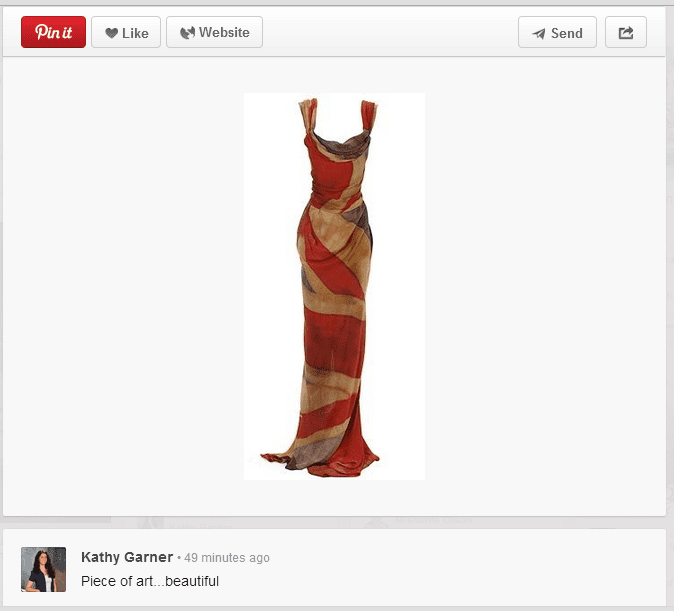 Yes, this is a piece of art and is very beautiful. But who designed the dress? Where can you buy it? And how much does it cost? These are important descriptors.
Having 10,000 pins sure looks awesome, but quality trumps quantity on Pinterest. The better your pins and content, the quicker you will build your audience. You need to be a content curator on this platform, not a pin hoarder.
A great pin should include:
A well-formed description. You have 500 characters to work with. Make them count! HubSpot Social Media Scientist Dan Zarrella researched 11,000 pins and found that the most re-pinned and commented on items were accompanied by descriptions ranging from 200-310 words. Include relevant keywords, relatable context and easy-to-follow links to the content featured in the post. Don't just repeat keywords over and over again. You'll end up buried in a mound of other pins. Create incredible descriptions that really speak to your audience
A good photo. The best pin size is 600 x endless. (Infographics have taken over Pinterest, because length currently does not matter – but personally I think they look rather hideous.) As you are pinning from other sites and sources, you may not immediately recognize the sizes of the images. That's okay. Look more at the quality of the photos and images. Are they clear? Do they properly represent what you are pinning?
Well-executed timing. Pinterest is most frequented on weekends and in the evenings. These are good times to pin and repin items, as they will get maximum exposure. You can also check your Pinterest Analytics (business accounts) to see what days, times and pins/repins are generating the most engagement and replicate this approach.
A link/source. The most optimal pins are those that are pinned directly from their source site. Check to make sure all pins and repins lead to valid and legitimate websites. There is a lot of spam action happening on Pinterest these days.
A word about hashtags: There is some confusion currently about whether or not Pinterest recently removed the hashtag functionality. For now, hashtags are still clickable, but they don't necessarily always pull up pins that include relevant hashtags – so use them at your discretion. If you place a hashtag in the search bar on Pinterest, your results will be the pins with the highest level of engagement with that word in the pin description whether or not it contains the corresponding hashtag. When I searched for #colorfuldecor, here are the results:

Below are examples of brands that are creating GREAT pins (although these are more focused on driving traffic back to their own sites – which I will be posting about soon):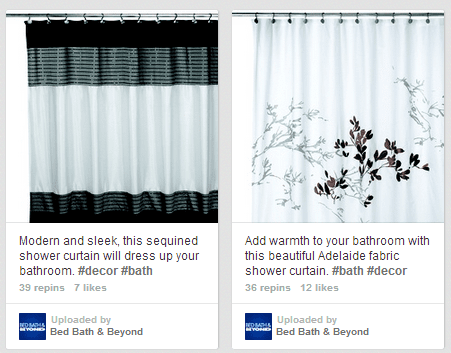 Bed Bath & Beyond uses great imagery and descriptions to entice people to click through and see more. They are also using appropriate hashtags. I'm guessing their conversions from Pinterest are high.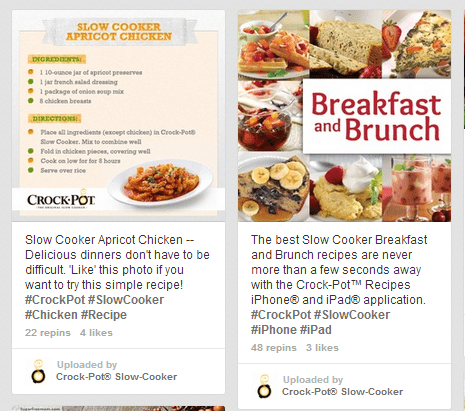 As an avid crock potter and manager of the Google+ community, The Crock Pot Crowd (which has NO affiliation with the trademarked brand Crock-Pot), it makes me proud to see the original brand doing so well on Pinterest (and other social media channels). Notice their inclusion of calls to action. Perfect!
The next time you start in on a pinning/repinning tangent, slow down and remember "Quality over Quantity". Taking the time to turn a blah pin into a great pin will allow people to find your pins easier, create greater engagement and ultimately boost your number of followers.