Welcome 2018! We've waved from the rearview mirror, blown kisses, and said "Bye, Felicia!" to 2017. It is time for a fresh start with new resolutions, good intentions, and of course, the Most Hilarious Parents on Facebook.
Whether they are determined to turn over a new leaf this year or just trying to get through winter break & snow days unscathed by DIY slime with the kiddos, parents on Facebook are making us laugh like never before.
So put down your craft projects and brush the glitter out of your eyes while you enjoy this week's top ten posts by, well, YOU!
1. More trauma than the plague. (Mom Babble by Mary Katherine Backstrom)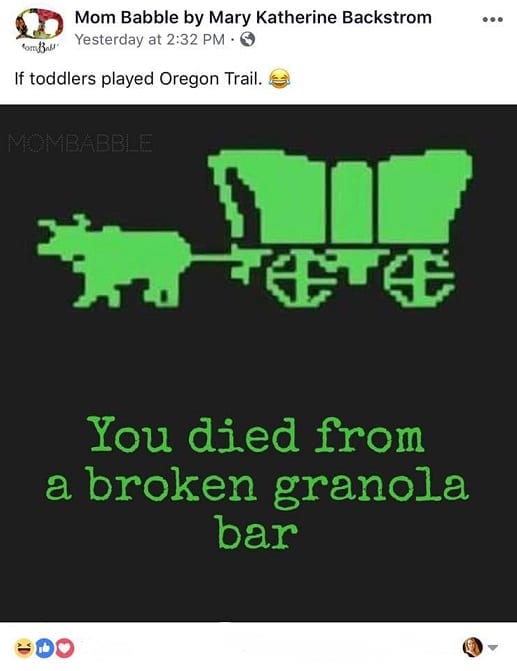 2. Let the batteries die. (Unremarkable Files)

3. You don't have to teach. Just let me drop off. (Sarcastic Mommy)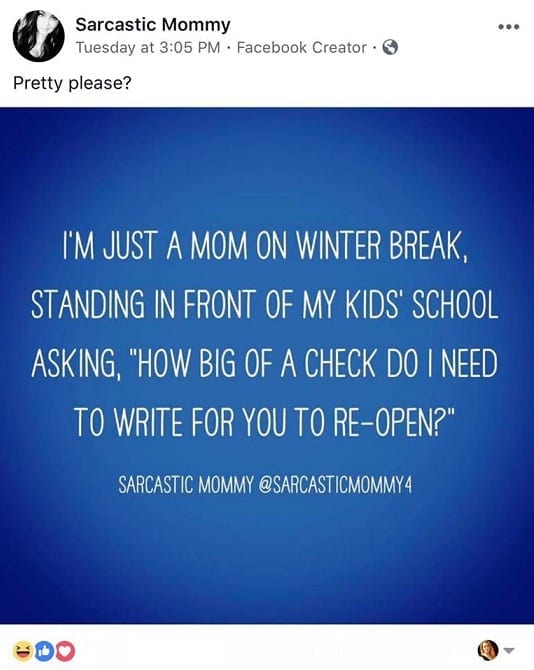 4. Mommy is also Princess Leia, apparently. (Kristen Hewitt)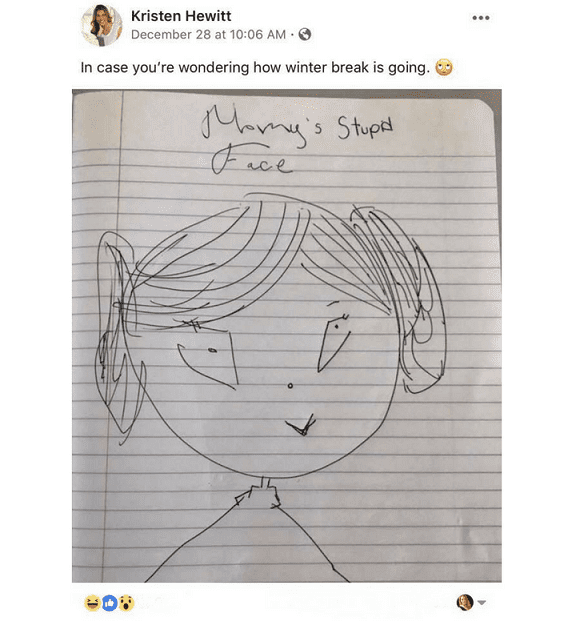 5. So far so good. 360 to go. (Perfection Pending by Meredith Ethington)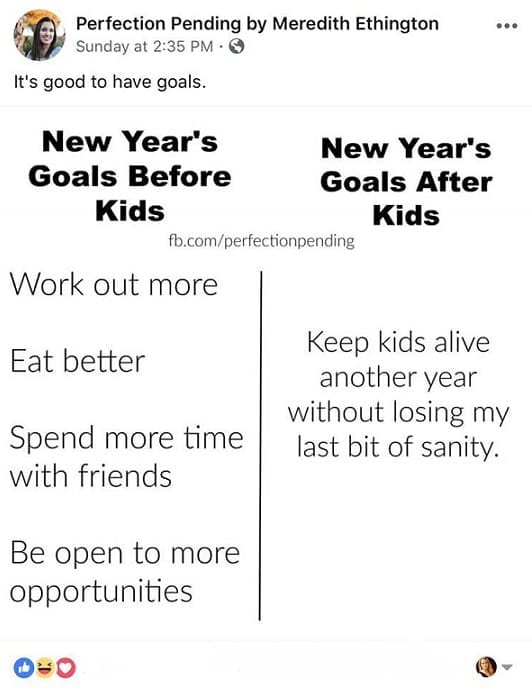 6. A teachable moment about budgeting? (40 Wishes and Counting)

7. Phone, ID, or Play-Doh. (This Is Motherhood)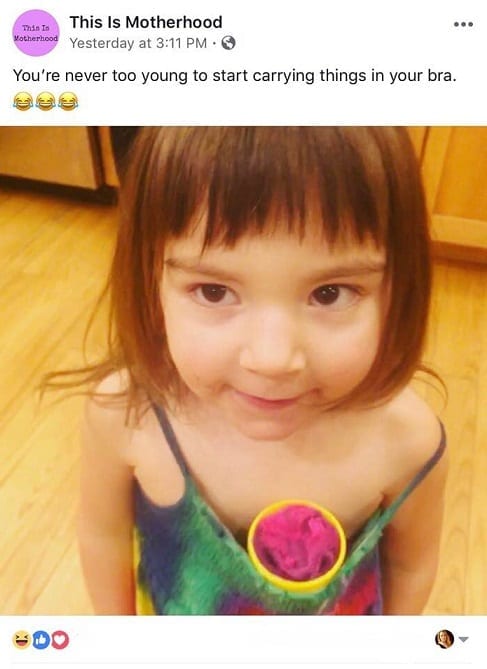 8. It's a target rich environment. (The Mom Truth Bomb)
9. I bet it isn't the last time she rolls her eyes this year. (Jocelyn Marie Chambers)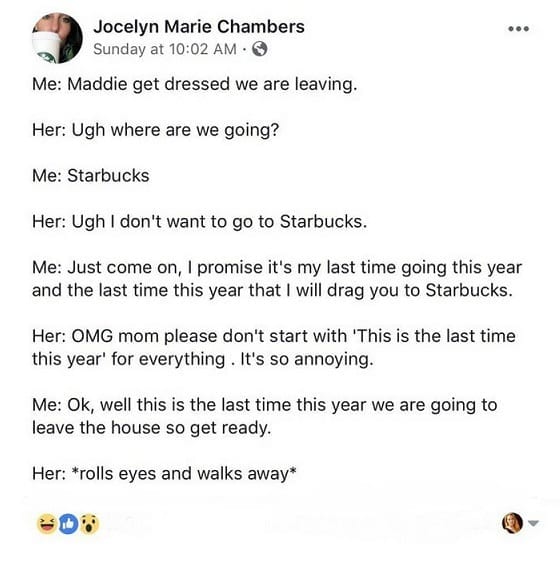 10. The little one is a mind reader. (Real American Dadass)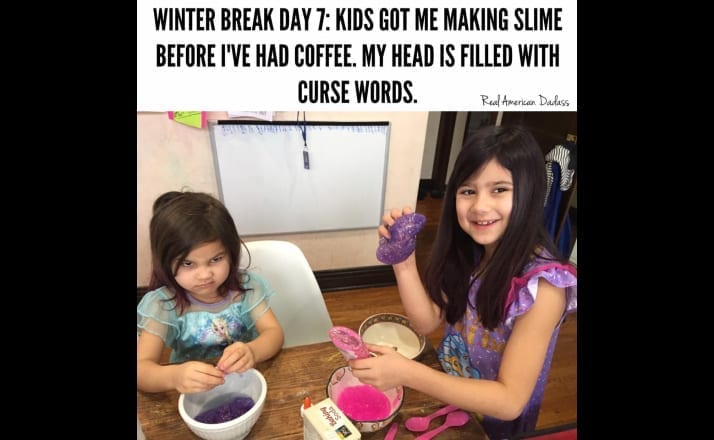 It's been great to share some laughs, but get moving- you've got some slime to make!