I'm going to say something that is not the most popular thing for a wife and/or mother to say but…
Sometimes I need a break.
A break from my husband, from my child, and from my non-stop schedule.
A break from the continuous influx of life that is thrown at me from 10 different angles 24/7/365.
And I mean an ACTUAL break. Not just a hot shower, trip to the nail salon, or a solo mission grocery store run that society likes to deem as "adequate self care".
What I mean is, a gather the girlfriends, pack the bags, get in the car, drive 5 hours, stay at a hotel break.
A break that involves getting dressed up and leaving the residence without a diaper bag in tow.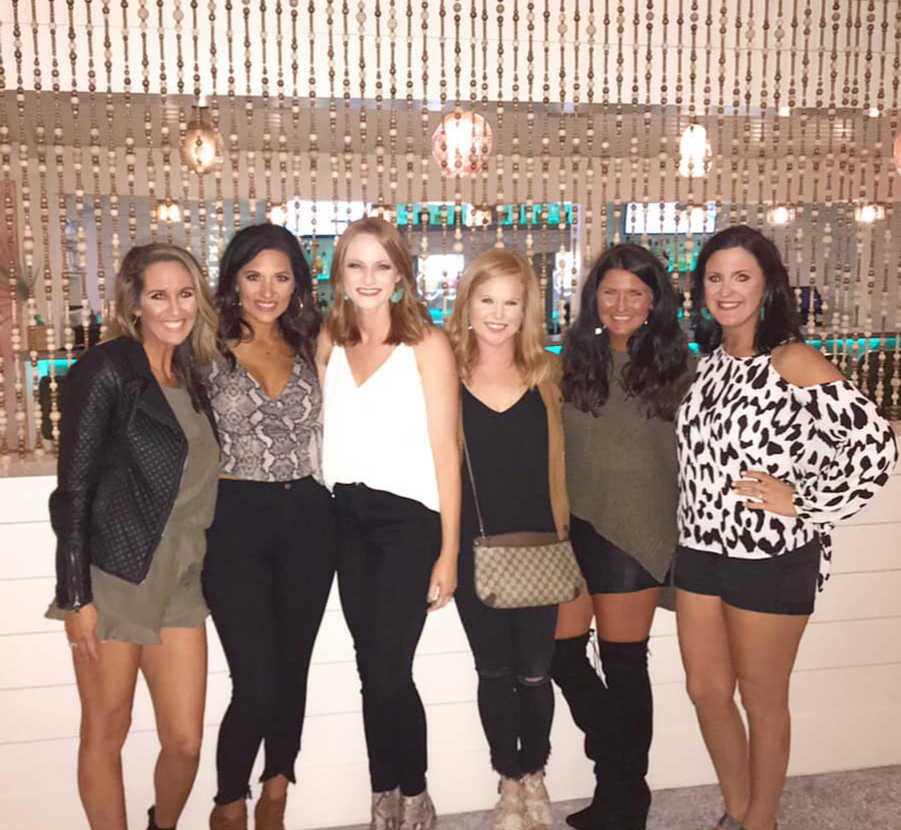 A break that involves a real dinner.
Dinner that doesn't involve frantically catching sippy cups before milk spills over my 30.00 steak or obsessively asking the waiter what the Wi-Fi password is before my toddler tears the whole restaurant to the ground.
A break that means having real adult conversation. It means an environment where no topic is off limits, husband venting sessions are welcome, and there is no judgment over mom fails.
A break that involves laughing until we pee our pants (I mean, we have all given birth), busting out dance moves that I know I can't pull off (watch me whip), and some loud car jam sessions to Shania Twain (Let's go girls).
A trip that includes me SLEEPING in a big ole bed all to myself and the luxury to not have to set an alarm for the next day.
Because a girls trip is not a cop out from being a mother or a wife. It doesn't mean I don't love my family. In fact, it means quite the opposite.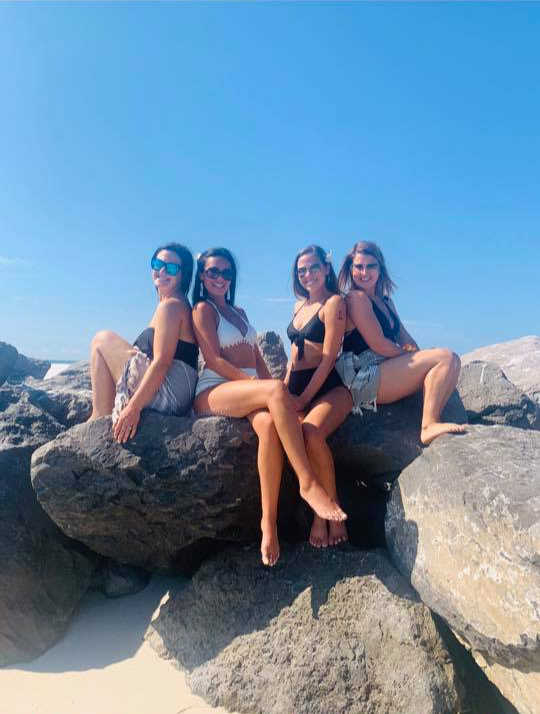 I love them enough to realize that I can't run on empty: I need some time to be refilled, restored, and revived.
I need time to be surrounded by other women going through the same season of life as me. I need their encouragement and their laughter. ?
It's not solely a luxury, it's a necessity.
I always come back a more engaged wife, more present mother, and overall happier human.
So next time it comes up. Save yourself the the trouble of coming up with all the many excuses you could give. You need this mama. Say yes and simply take the girls trip.
Follow more of my motherhood journey on Instagram.