After months of living in quarantine, the country is finally starting to reawaken. States have implemented relaunch strategies and in most areas, restaurants, stores, and various other businesses are opening their doors.
People are free to go and get their hair done (buh-bye grey roots!), take in a movie at the theatre, or just soak up the sun on a public beach. However, this regained freedom is not without restrictions. Or debate.
And nothing seems to be causing more of a debate than wearing a mask.
Because apparently people have feelings. Like a shit-ton of feelings. All over whether or not mask-wearing should be a thing. Who knew something so small and seemingly insignificant as a 5-inch piece of cloth had the power to divide a nation?
Thankfully, amidst all the vitriol, anger, and controversy that can be found in the two-mile-long comment threads on any social media post remotely mask-related, there is a beacon of shining light. Actually two. Mashed together. In quite possibly the greatest, most epic mash-up in history.
The 'Hamilton Mask-Up Parody Medley' by the Holderness Family mixes music from our favorite musical of all time, Hamilton, with one of the funniest families on social media. It pokes fun at the inane arguments surrounding the wearing of masks to prevent the spread of COVID-19.
And the result? Is fucking fantastic.
The video, posted on June 30th, has already garnered a whopping 6.5 MILLION views. It has received over 82K likes, 16K comments, and has been shared over 112K times.
It's easy to see why. It is 4 minutes and 20 seconds of pure entertainment, with the greatest musical show on earth as its backdrop.
The parody opens with a split-screen of Penn Holderness, with and without a mask on. The time is "2020. Any City."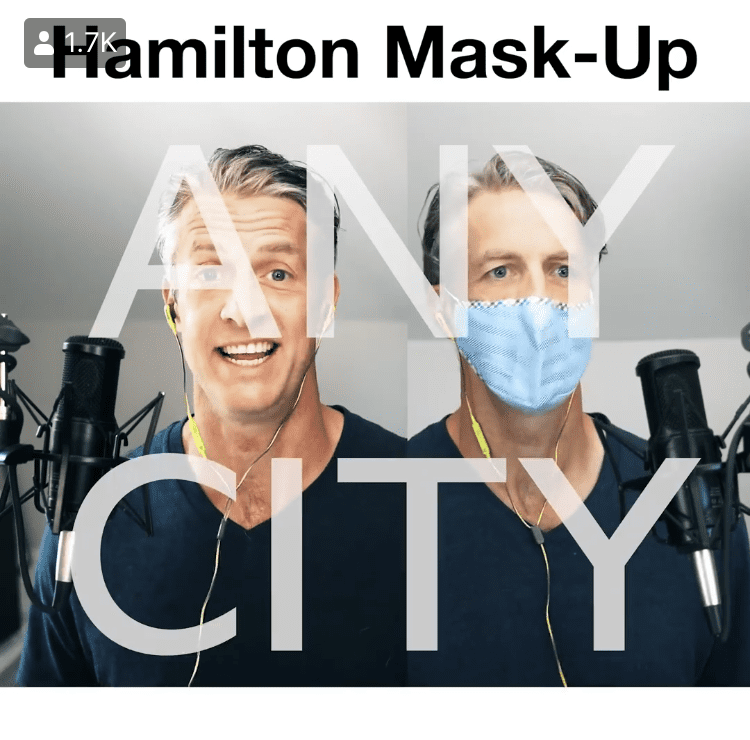 As the music from the song, 'Aaron Burr, Sir' plays, Penn shares his own spin on the lyrics.
Mask on: Pardon me, do you have germs, sir?

Mask off: No I don't. And that's my business, not yours, sir. I have my rights and have my freedom…
Because at the heart of it, this isn't just about wearing a mask. It's become a battleground of the rights of the individual vs. the safety of society as a whole.
Penn hilariously tackles a number of the arguments made by the anti-maskers. Arguments such as the idea that the coronavirus is a sham, it was created in a lab in China, and that it is a biological weapon.
He touches on the idea that the media is exaggerating the extent of the virus and promoting fearmongering, and the claim that masks do more harm than good. Asphyxiation and carbon dioxide ring a bell?
He even brings up the crazy conspiracy theory that Bill Gates is behind it all…
Mask off: I'm not afraid of this charade that maybe Bill Gates made.

Mask on: I'm sorry, what?

Mask off: He got a vaccine to stop infection, but really it's an injection of a microchip for human detection.
Penn then switches gears, and songs, to highlight one of the main reasons for donning a mask (other than keeping other people safe, obviously.) To prevent another quarantine. Because I think we can all agree, no one wants that.
Rapping to 'My Shot,' masked Penn sings "I'm not throwing away this mask" and warns what it'll look like if our numbers continue to rise and we have to return to lockdown:
I'm gonna have to start gardening again. And staring out the window 'cuz I miss all of my friends. And sitting with my wife and talking about our feelings. And being bored to death until the curve flattens. And all of this ends…
So please, for the love of all of us who hate to garden, just wear the damn mask.
With a flick of his hair, Penn saves the very best for last. As the music morphs into King George III's solo 'You'll Be Back,' his wife, Kim, drapes him in a purple towel and tinfoil crown.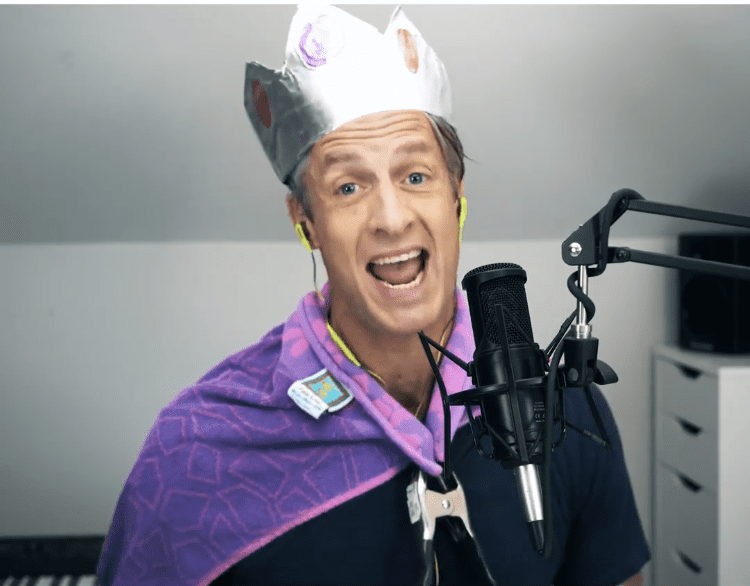 He addresses the disconnect between the two sides, acknowledging that wearing a mask is a price some people just aren't willing to pay. And yet…
It's come back. Can't you see? Florida is really scaring me.
Florida is scaring us all, Penn.
Cases rise. That's getting tall! I need school to open in the fall…
OMG, SAME PENN. SAAAAAAMME.
So the one thing I ask. Can we maybe just all agree? To wear a tiny flipping mask. Da da da da daaaaaaaaaa!
Penn and Kim close the video with the following words:
This doesn't have to be an argument, we just all…just do something for other people. We just all do it. And then everyone gets along and I'm sure they're all going to get along GREAT in the comments.
Surprisingly, most of them do. The majority of comments are pro-mask.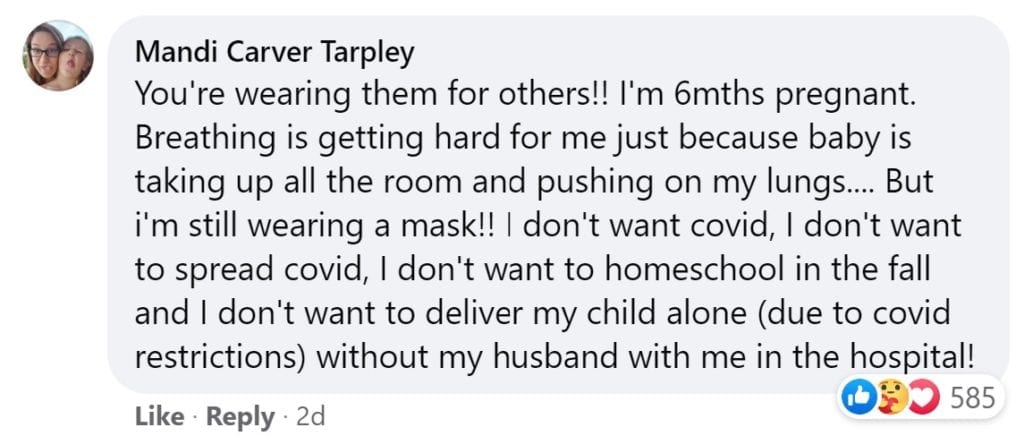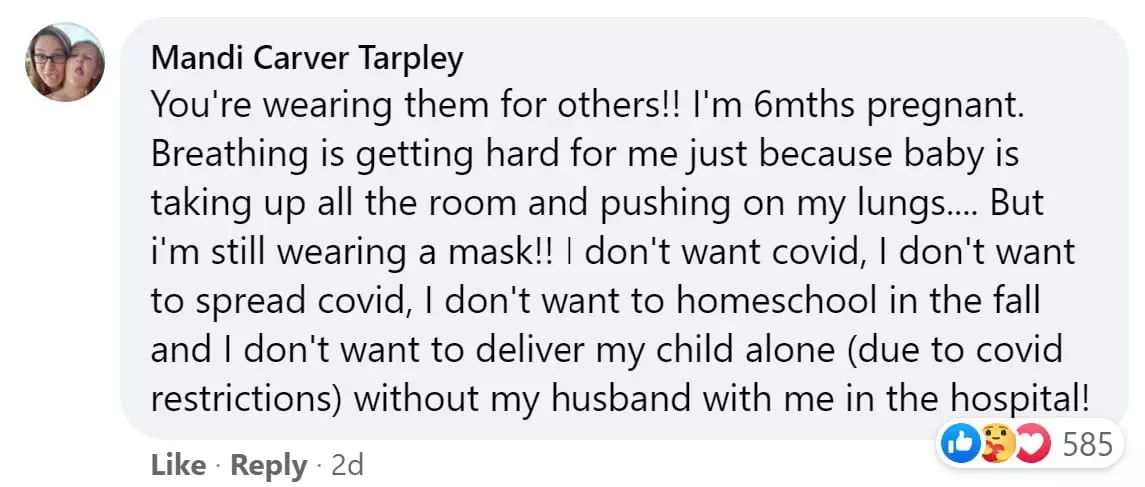 We think he should be cast on Broadway too!
If nothing else, if all this video has done is left you with a burning desire to see Hamilton, you're in luck.
Broadway may be dark until January of 2021 but the show must go on. The movie version premieres on Disney+ July 3rd. You can read all about it here.
Until then, enjoy the Hamilton Mask-up Parody below. Oh, and please, wear the flipping mask.