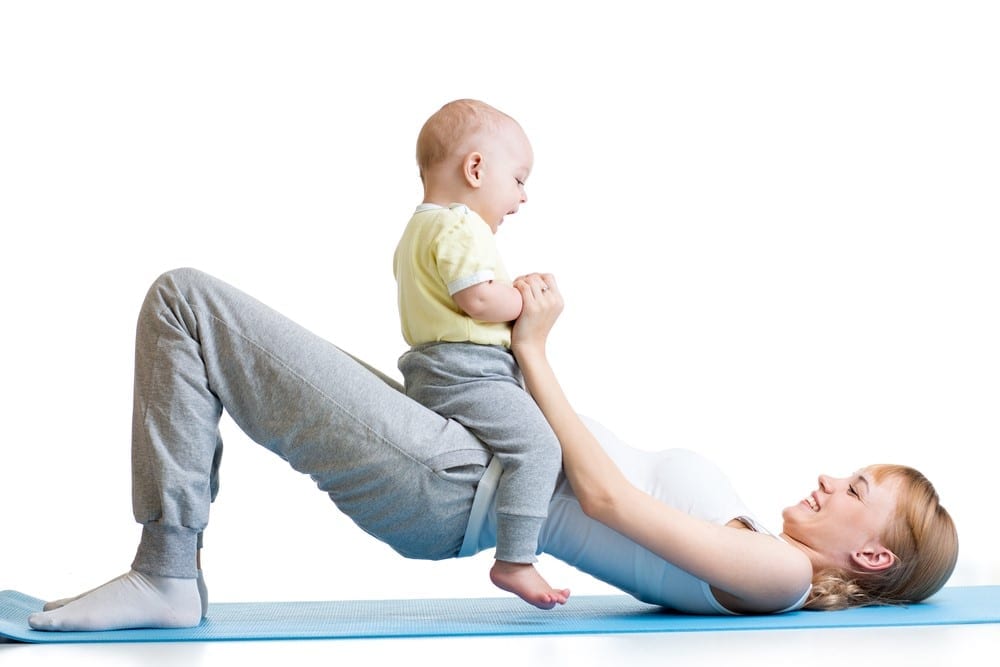 As mothers, we are all about putting our kids first and our needs second. Exercise is one such case and we are often guilty of not working out because we believe there are more important things to do. Our to-do lists may be long and our kids will always be our top priority but we need to learn to do things for ourselves including exercise.
The latter is the best way to get back in shape, to release stress and to feel healthy and strong, so you can have the energy to run around your kids all day. You don't even have to carve a kid-free hour to exercise, instead, you can get creative and workout while spending time with your kids. This way, you will be getting back in shape and you won't feel guilty that you are away from your little ones.
The following list shows some of the ways you can exercise while having fun with your kids.
Play Pokémon Go: If your kids are in on the craze then take advantage of this virtual game, put on ankle weights and join your kids on the hunt. Not only will your kids be safer accompanied by an adult, but you will be burning calories while your kids are entertained.
Hula hoop competitions: The hula hoop is a fun way to lose weight, whether you use it in front of the TV or outside in the yard. Encourage your kids to join you and have hula hoop competitions.
Play with them: Sometimes you have to forget you are an adult and let your inner kid loose. The best way to do this is by playing with your kids. Rather than sitting on a bench at the park, join your kids for a game of football, volleyball or basketball; have running competitions or play hide and seek with them.
Dance parties: For those rainy days, all you have to do is put on your favorite playlist and dance around the house. Your kids will think you are crazy or they will want to join in — whatever the case may be, they will be entertained watching their mother dance.
Take the bicycle: When there are errands to be done, take the bike, instead of the car and get your kids to join you. Strap on the little one at the back and burn calories while you are checking things off your list.
Your kids, your coaches: Kids never get to be in charge, so why not give them an hour where they turn into your workout coaches. Ask them to count your reps, let them sit on you while you do pushups and allow them to tell you what move to do next. This way, you will be doing major strength training and they will get to be the bosses for once.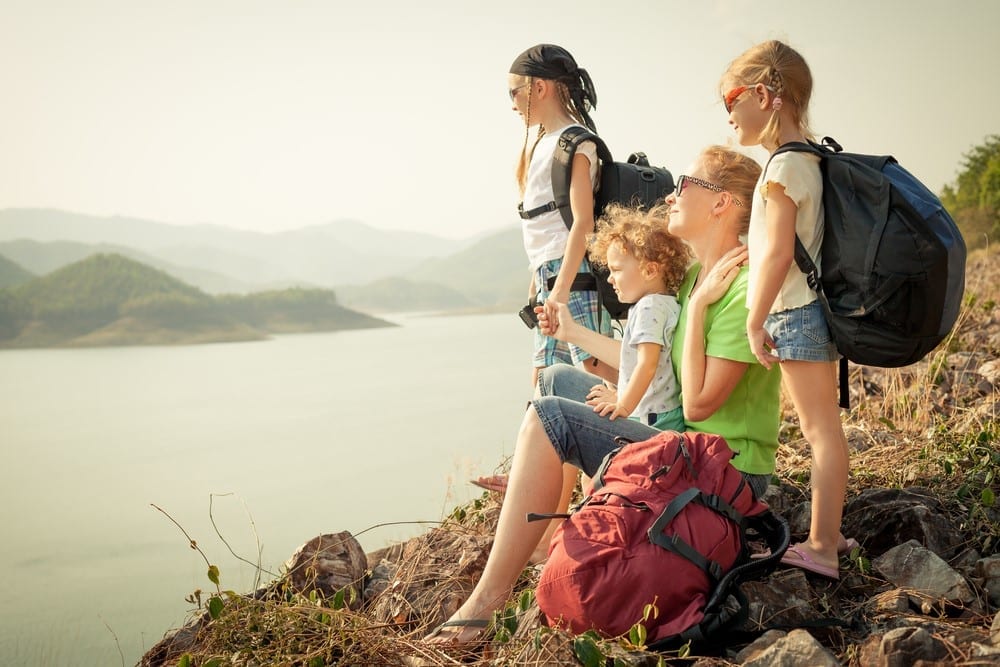 Hikes and long walks: A great way to bond, long walks and hikes are perfect to get the kids away from gadgets and out in nature. Strap on a pair of ankle weights if you want a bigger challenge and burn calories while you are with your kids talking about your days.
Pick a joint activity: We tend to send our kids to football practice or ballet but you can choose to pick up a sport together that is appropriate for you and your kids to do. You can find a private class or you can pick a day a week where you practice the sport together.
Getting back in shape is easy once you realize that you can blend family activities and exercise together. Not only will you be losing weight and feeling healthier but you will also have the whole family getting active and staying healthy.