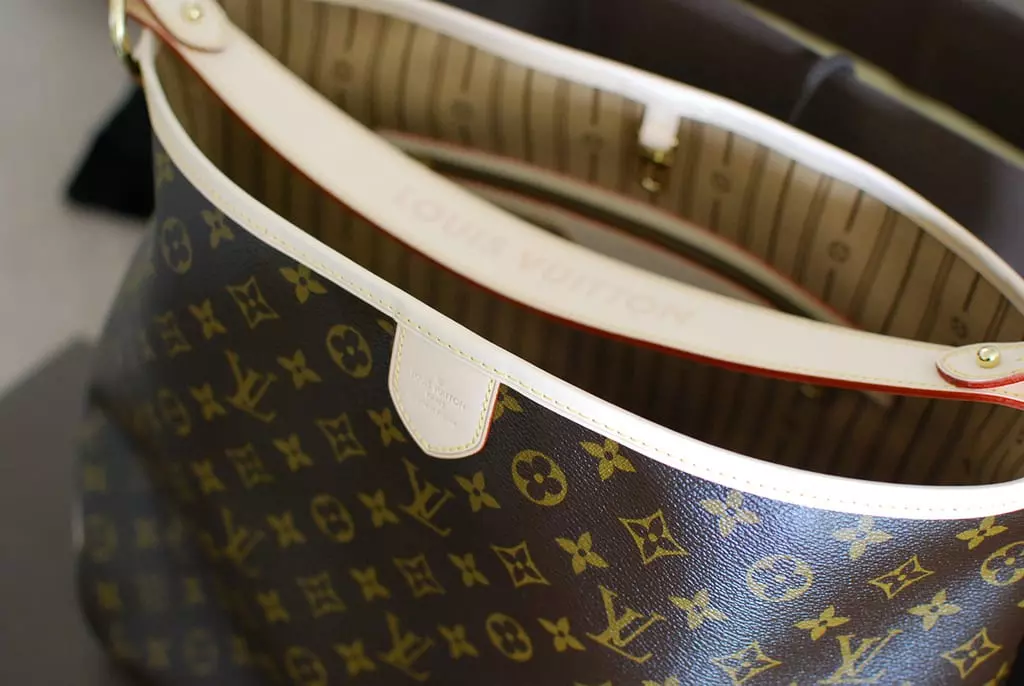 I rarely get to shop for myself! Since I had a birthday last month, I decided it was time to replace my beloved purse. Uh-Oh. It was bittersweet, because I loved that handbag. I had purchased it at a "purse party" and knew it would be difficult to duplicate. It was also about 5-6 six years old. (I know some readers, with a purse collection, are probably gasping at this!) It's not that I don't have other special occasion handbags, but this was my "everyday, go-to!" It had begun to fray on the stitching and though still useable, I decided it was time for a special "me" purchase! I ordered online because I had a gift card to spend. I measured what I thought I needed for dimensions. Online, there are just so many choices and terms to know! Like, "drop"- what the heck was that?
Important terms to understand for measuring;
Strap length – handle length from end-to-end
Strap drop – measurement of the strap from the top of the bag (at center) to the peak of the strap/handle
               a)  If drop measures less than 6 3/4" , the purse is typically carried in the hand or on the arm.
               b) If drop measures 7" – 20 ¾" the purse most often will be worn "on the shoulder."
               c) If drops measures 20" or more it is typically worn in a cross-body /messenger fashion.
Height – bottom surface to the top of the bag (note: this does not include the top of the straps or handles)
Width – bottom, side-to-side
Length – bottom across entire front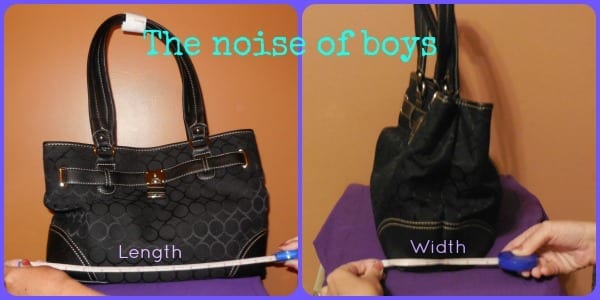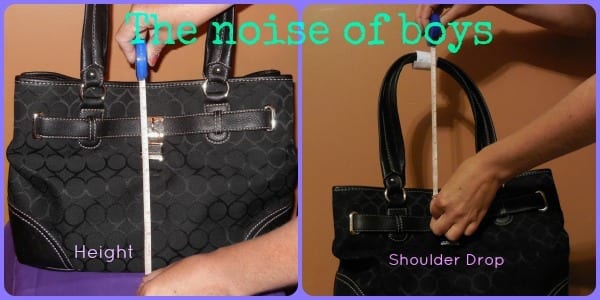 My new found purseolgy:
Clutch: small, thin and hand-held purse. May lack a shoulder strap. This style is meant to be held in the hand or tucked under the arm. Similar to a wristlet with the exception of a bracelet-shaped strap, so that it may be hung from the wrist.
Pouch: a small evening bag with a gathered (typically drawstring) top closure.
Demi: small and angular, featuring a strap, designed so it can be carried via hand or on the shoulder.
Crescent: semi-circle in shape, typical features are a zipper closure and long, thin shoulder strap.
Feed bag: often cylindrical in shape with a single shoulder strap and drawstring closure.
Messenger or Cross-body: a handbag with a long, adjustable strap. This bag, as mentioned above, is designed to be worn across the shoulders. This style might be available in larger sizes, too!
Satchel: medium to large in size; with top closure and carrying handle.
Hobo: medium to large in size with a zipper top closure and a shoulder strap.
Sling bag: soft shoulder bag with a single shoulder strap. One end of strap is attached at the top and the other is at the bag's bottom.
Shopper or Tote: a large, rectangular, bag featuring two handles. It can be open or zippered at top.
And there are definitely more styles than this, but from what I viewed, it seemed these were some of the most common!
The purse I selected was the Nine West 9 Jacquard Shopper Satchel.
It was priced well and advertised as 9.25″ shoulder drop, 10.25″ high and 14.25″ wide (but it is actually 14.25" in length). In case you are curious, I'm liking it. Bonus! It fits my net book!  Though it is slightly larger and not as structured as my former handbag.
I did a lot of my research prior to my purchase googling various sites, but the best diagram I found was actually from Ebay.com, after I ordered!
I hope you enjoyed this post and I welcome you to visit me sometime at The noise of boys!