Instagram has been a lifeline for many parents. Those in-the-trenches years when your kids are toddling around and destroying your house?
Yeah, Instagram has come to the rescue with humor, smart hacks, and even friendship.
But that doesn't mean the Instagram app is appropriate for everyone.
For kids especially, Instagram—and most other social media apps, for that matter—have been nothing more than a nest of problems for self-esteem, cyberbullying, and depression.
After a 2020 investigation, Instagram is being forced to face the music and pay up.
An Irish court has ruled that Instagram's irresponsible handling of kids' data crossed a line worth $400 million euros (or $402 million greenbacks).
According to CNN Business, Instagram allowed children between the ages of 13 and 17 to use business accounts, which published their phone numbers and email addresses.
If you've never used Instagram before, it is worth noting that the main difference between a personal account and a business account is that the latter allows one access to analytic tools to help track likes, shares, and followers.
In 2021, Instagram made a very unflattering splash in the news when a study was released that showed that Instagram in particular harms teen girls' self-esteem.
The worst part was that the companies owned by META knew it and used that to drive up user participation.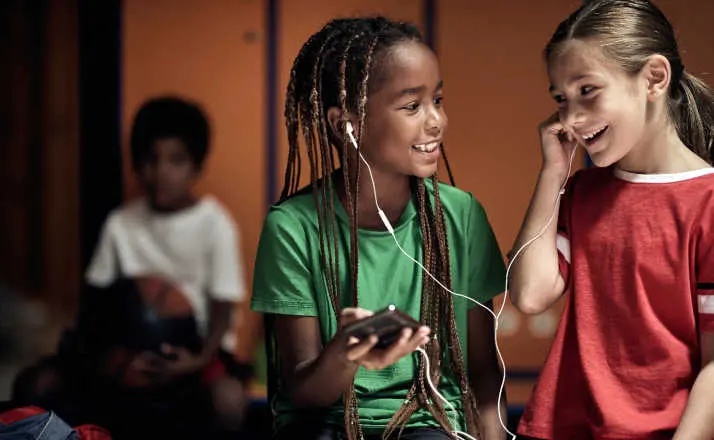 Instagram is now trying a little harder to get it right.
Since that 2021 study was released (and the lawsuit alleging the mishandling of kids' data in 2020), Instagram has taken some steps to make its hugely popular app safer for teens.
For example, when a kiddo under 16 signs up to use the app, their profile automatically defaults to private mode.
Also, Instagram limits how advertisers can target teen's on the app.
In addition, any kids under the age of 16 on Instagram will be invisible to adults on the platform who have proven to be suspicious in the past.
NPR reported:
"adults who, while not breaking Instagram's rules, have shown 'potentially suspicious behavior' — such as if they've been blocked or reported by young people — will have limited ability to interact with and follow teens."
While this all sounds like great news, it doesn't change the fact that Instagram is still an app that can ensnare young people in negative ways that can include deleterious effects on mental health.
Instagram is expected to appeal the court ruling.
Although this happened in Ireland, which is part of the European Union, it is worth noting that American politicians are taking notice.
"Your platforms are my biggest fear as a parent," Rep. Cathy McMorris Rodgers, R-Wash., said at a congressional hearing in March and reported by NPR.
"It's a battle for their development, a battle for their mental health, and ultimately a battle for their safety," she said.
To help make sure your kids are using social media appropriately and responsibly, here are few tips to consider:
Download the same app your kid has and make sure you understand how it works.
Make sure you and your child are following each other.
Know your child's usernames and passwords so you can access their accounts.
Set ground rules about expected behavior online such as what kinds of comments are not ok to post.
Talk about how and when to report bullying and other inappropriate content they may see.
Set limits on how much time they spend on apps and watch out for any sign of anxiety, depression, or other changed behaviors.
Talk to your kids about what they're up to online and don't be afraid to get involved if you think they are in trouble (or causing trouble) online.