It is so hard to be a functioning adult these days. Am I supposed to walk 10,000 steps, or can I just walk to the couch and call it good? Do I have to take 17 supplements in the morning, save money, spring clean, and cook from scratch?
Trying to eat healthily is way less complicated when you can run out a buy a healthy salad that doesn't taste like wet cardboard.
It takes the mystical feat of engineering out of having to figure out how to eat healthy without spending extra time and money that none of us have these days.
Sadly, pre-made Kroger salads, as well as several other foods that we all love to eat and feel good about, might be contaminated with dangerously high levels of lead.
According to Insider, Ecological Alliance LLC in California has filed a lawsuit against Kroger and alleges that Kroger's Spinach With Bacon Salad Kit For One contained 70.1 micrograms of lead.
For context, lead amounts over five micrograms per deciliter (µg/dL) in children is considered lead poisoning. In adults, that number is 10 (µg/dL).
According to the Mayo Clinic, even low levels of lead can cause serious, irreversible impairment in kids over time, including brain development, kidney damage, and nervous system damage.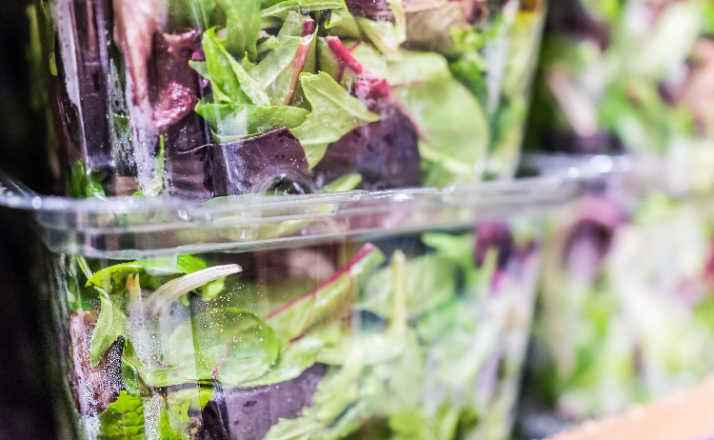 High levels of lead poisoning can lead to seizures, unconsciousness, and death.
A few years ago, my toddler was exposed to lead. After a routine child well-check with her pediatrician, we were horrified to find out that her lead levels were 10 (µg/dL).
She was in the danger zone for irreversible damage to her body, and as a mother, I was freaking out. Our state sent a lead abatement team into our home, which was built in the 1930s and unbeknownst to us had some spots of lead, but not in areas where my child could reach or get to.
After an investigation, we determined that the spot where she had been throwing her pacifier and I had been retrieving (and rinsing) multiple times a day had tiny amounts of lead dust.
For the next year, she had to take iron supplements to help her body get rid of the lead because it doesn't just go away quickly, and it can cause damage the entire time it's in the body.
So, why is the Kroger salad lawsuit so terrifying?
Because according to the lawsuit, salads – and other foods – contain lead levels that are upwards of 140 (µg/dL).
That's enough to cause serious health issues in adults and kids. No level of lead is safe for children, but adults can safely process up to 5 micrograms per deciliter per day, according to the FDA.
There were 15 foods from Korger that included some products under the Simple Truth and Private Selection brands have been identified as testing positive for unacceptably high levels of lead.
According to Insider, the following Kroger salads with their lead levels noted are included in the lawsuit:
Kroger's Spinach With Bacon Salad Kit For One tested – lead level: 70.1 micrograms per serving.

Kroger Single Serving Canned Sweet Peas & Carrots – lead level: 33.1 micrograms per serving

Simple Truth Organic Yellow Cling Diced Peaches & Pears – lead level: 11.7 micrograms per serving

Kroger Crumbdillyicious Graham Crackers – lead level: 11.2 micrograms per serving

Simple Truth Organic Frozen Berry Medley – lead level: 8.34 micrograms per serving

Kroger Cinnamon Raisin Pre-Sliced Bagels – lead level: 6.82 micrograms per serving

Simple Truth Organic 100% Whole Wheat Spaghetti – lead level: 6.77 micrograms per serving
Notably, the lawsuit includes other foods as well. However, not all of those foods have been made available.
So, while I absolutely love to grab a salad on the go (they always taste better!) I might stick to making them at home for a bit.