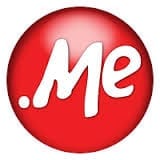 Here in Maine we're known for our quirky little accents and plush green acres, with 90 percent of our gorgeous state covered in forest. We're also recognized for our sea critters that make any dinner sing and our winter wonderland that is guaranteed to arrive just in time for Santa. So what are we not known for? ENTREPRENEURSHIP!
Maine has a vibrant startup and small business ecosystem that continually ranks us #1 for entrepreneurship in the United States. In fact, Down Easters are more likely to start a new business than any other state with 97 percent of Maine's employers being small businesses. That's more coverage than our forests! And like our dense wilderness, our small businesses thrive! Nationwide, more small businesses shut down than are founded. The opposite is true in Maine where more businesses are started than closed—a cycle that has been in motion for decades.
Being an entrepreneur can be liberating and empowering—you're charting the course, creating the products or services, and putting your name out there for people to see. It can also be extremely intimidating and scary. But don't be afraid to test the waters!
If you're considering entrepreneurship, the Pine Tree State is a safe bet. One of the unique aspects of starting a business in Maine is that very little is required to get your concept off the ground. More than 100,000 small businesses in the state are listed as non-employer which means they're one-man (or woman) shows! Sole proprietors rule the business landscape.
Oh! In case you're dreaming of one day swimming with the big fish, take a look at these Maine businesses that started small:
L.L. Bean
Tom's of Maine
Oakhurst
Bar Harbor Foods
Sole proprietorship or not, depending on the business you're starting, you may not need more than a local permit or a license from the state. It's always good to have a basic business and marketing plan for checks and balances, and incorporating could be a benefit too. Be sure to check with a lawyer or trusted financial advisor. From there, you need to grab a domain name (URL) and establish yourself online.
You don't have to look far to find the perfect domain name. There's no better domain for Maine-based businesses than those offered through Domain.ME. A domain ending in these two letters is highly personalized (It's all about me!) and screams my business is from Maine (.ME). Even though it's not officially the domain name of Maine, it's like the domains were created for the State of Maine!
Once you choose your URL through Domain.ME you can easily set up a small business website from which to showcase your products or services and allow customers to find you online. It's that easy to get a business started in Maine!
This post was inspired and sponsored by Domain.ME, the provider of the personal domains that end in .ME. As a company, they aim to promote thought leadership to the tech world. All thoughts and opinions are my own.