Since she was in kindergarten, my daughter would come home excited to tell us about her day — the games she played with her friends, and the stories they shared. The weekends were too long, and she could not wait for Monday so she could go to school and be with her friends. During holidays, she would count the days until schools reopened.
She is now in 4th grade, and things have changed.
One day she came back from school looking a bit sad, so I had to ask what was wrong. She said she no longer has friends. Of course, to me, this was shocking knowing how good she is at socializing.
So after probing for a few minutes, she told me whenever she wanted to play, the other girls said they were not letting anyone else into the game.
What made it worse was her class had been reshuffled upon joining 4th grade, so the friends she had all went to other streams. She also is an only child and has to rely on neighbors' kids for playtime.
In fact, her best friend is in 1st grade, which surprises many, but the two get along very well, with my daughter acting more like an older sister.
As a parent, it hurts to see your child without friends, but I know she will be okay.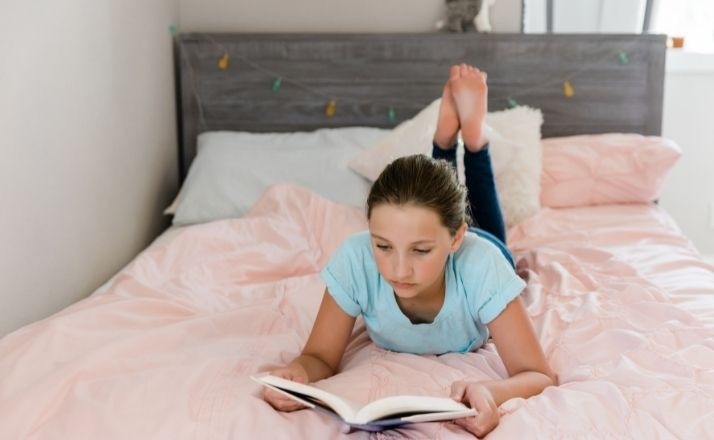 She may be good at making friends, but she is also independent. Since she was a toddler, she would enjoy being alone, sitting at her favorite spot, just basking in the sun while singing and drawing stick figures on the ground.
I also know she is a girl of integrity, and that is probably why her classmates are avoiding her. You see, my daughter is the kind of person who hates seeing injustice and loves following the rules.
In class, she will remind the teacher to give them homework which does not sit well with most kids because they would rather spend the evening watching television or playing video games. If she spots a kid bullying another, she will intervene or report it to any teacher she can find.
She loves learning, so now that she does not have friends to kill time with, she utilizes her free time to read storybooks and do her homework. This is great because that allows her to go to sleep early on school nights.
She also joined the group of pupils who help serve lunch in the dining halls. She enjoys helping out, and is always proud to have her table as the cleanest and most organized.
Being without her friends has fueled my daughter to explore other options.
She may only be ten years old but she already understands that sometimes solitude sets the path clear for other things that feed your soul.
The other day she asked me to buy her uniform so she could be a Girl Guide. I was so happy because it meant she is still finding her way and making the right choices.
So, I'm here to advise you not to push your children to make friends. When the time is right, they will do so on their own.
Until then, steer them in the right direction by instilling confidence in their little hearts so they know they can still have fun and live fulfilling lives without a lot of company. They are capable of so many things if only we let them discover it all, with some guidance.