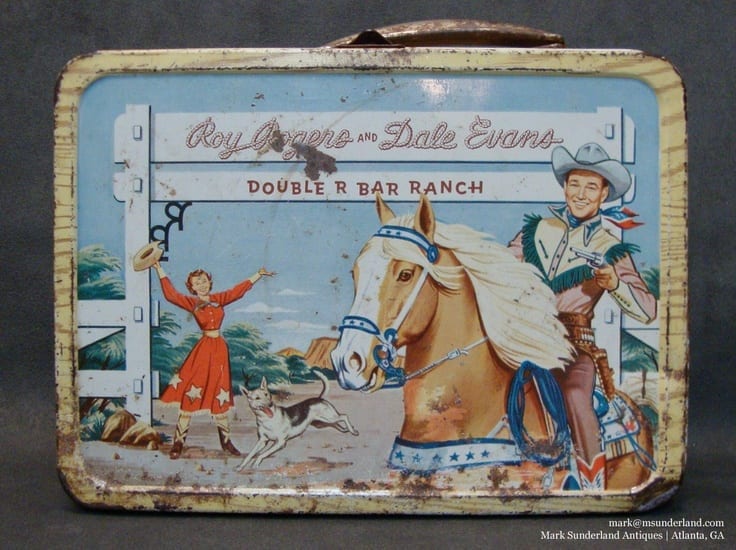 Back-to-school season is in full swing around these parts, and lately, I've been thinking a lot about how things have changed since I was in elementary school. We never had fancy calculators, ate full meals out of cardboard boxes or were given donor laptops to help improve our education. Nope. We walked miles in deep snow to get to a one-room schoolhouse where we were beat with a ruler if we got out of line. Wait. That was my grandmother's school experience. For me, I remember how much I loved my metal lunchboxes! Each year, I would get to pick out a new one and enjoyed using the older ones for storage, as pencil boxes and to even house my Barbie dolls! So I took to Pinterest this week to reminisce and look at some days gone by.
Which of these lunchboxes did you carry to school?
I carried this gem to school! It's the most iconic, quintessential metal meal carrier on the planet! And it thoughtfully reps the days of REAL cartoons. Thanks for pinning, Mina Brinkey.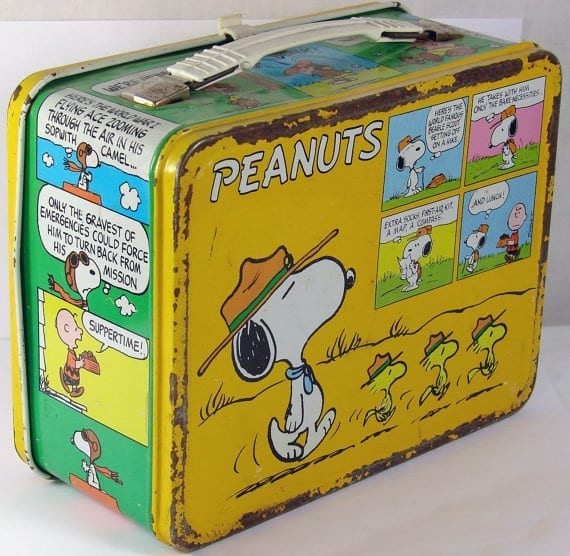 Yep – this also graced my presence at elementary school. What a memory and a great pin from A Blog About Love.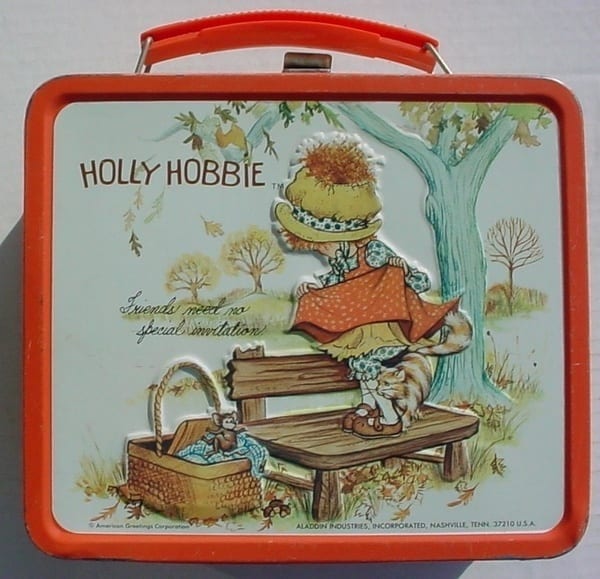 This is from 1978, a little before my school days. I actually remember seeing one of these at a flea market recently and thought it was adorable (but pricey!). Karen Bannon pinned and carried.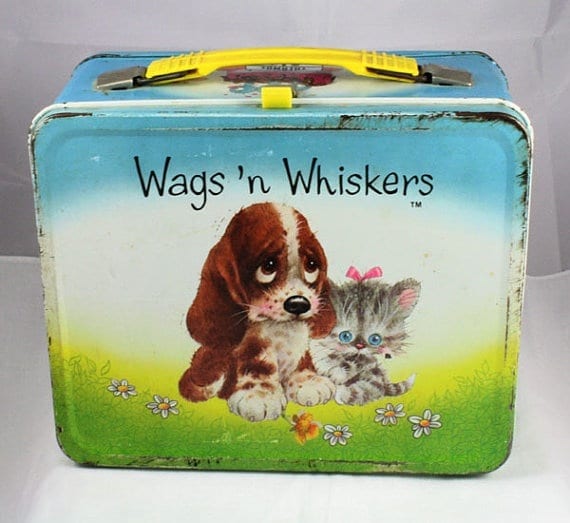 Yet another from my personal arsenal! I was in love with Strawberry Shortcake! I also licked her a little too much. C'mon! You did, too! She smelled edible. Good pinning, Michelle Bonus!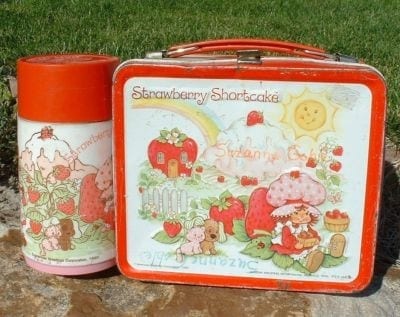 Well blow me down! Look what I found on the board of Jill MacKay! It's Popyeye! A-gah-gah-gah-gah-gah-gah!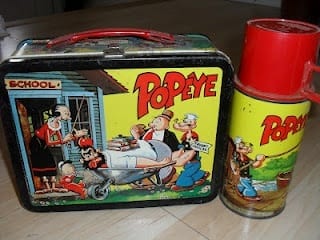 Not all vintage lunchboxes were square. Here's a dome one from the 1960s pinned by Melody Danley.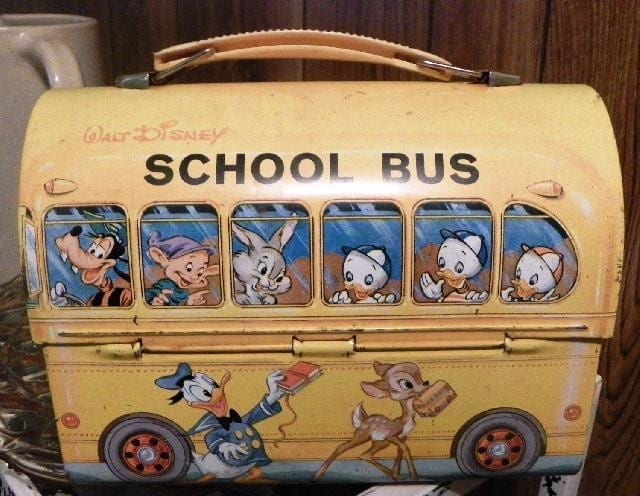 And a few alternative uses for these old-time collectibles: