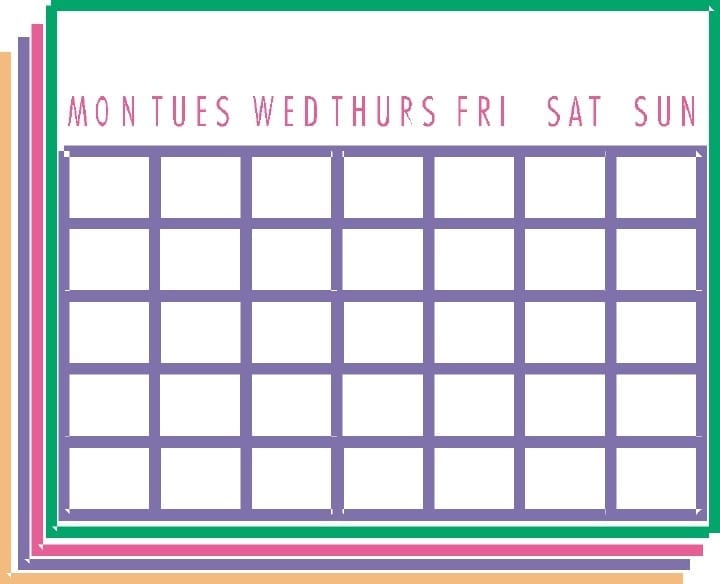 Many people associate content calendars (aka editorial calendars) with magazine runs and scheduling blog posts. Content calendars are also ideal for keeping your social media efforts on track and consistent. Social media requires a huge investment of time, resources and sometimes money (advertising, subscriptions, etc.). Planning ahead makes social media easier to manage and can in fact boost your return on investment (ROI). Here's how:
Ensuring Accountability and Consistency
Having a content calendar makes you accountable for keeping posts flowing through your social media channels. You'll have less of a tendency to miss a post here or there or slack off altogether. Consistency is one of the critical links between social media and seeing an actual return on your investment.
Actively Measuring Results
Marketers assume that it's enough to check built-in platform and Google analytics, track shortened URL and UTM clickthroughs and process reports through Hootsuite – all independent of one another. This is simply not the case. These are all disparate tools, and it's important to have complete picture of your social media efforts. Adding a line to your content calendar to track results of individual posts helps to understand the effectiveness of each post and actually forces you to track your metrics – something that many marketers fail to do on a regular basis.
Adjusting as Needed
Once you are actively keeping track of the performance of individual posts, you can adjust as necessary. Toss out what isn't working and do more of what is. Don't be afraid to add new types of content to the mix. A content calendar will lend insight into what your audience prefers – helping you create an engaging experience.
General Guidelines for Creating and Maintaining a Social Media Content Calendar:
There are no hard and fast rules about how far out to prepare a content calendar. In traditional media, content is planned months in advance. This is just not feasible when approaching social media because of its dynamic, often in-the-moment relevance. In my opinion, a week or two is manageable and allows for ad hoc updates (which are critical).
Consider having different themes or guidelines for posting. For example, you might have a trivia day on Tuesdays or reserve Fridays for posting a "Tip of the Week". By having a structured posting schedule, you'll be able to produce more meaningful content that people will come to expect. This also allows you to identify when things are not working and tweak accordingly.
Creating content for all of your social media channels can be overwhelming. To fill in the gaps and ease the load, consider curating content by resharing, retweeting and the like. This is perfectly acceptable and actually advisable. You want to help others spread the word and become an active "team" participant. After all, no one likes a social media narcissist.
Quick List of Tools to Use for Keeping and Maintaining a Content Calendar
Google Docs – Google docs offers powerful editing possibilities and the ability to share with other team members, if applicable. It's what I use for all my clients.
Microsoft Excel – Like Google Docs, the simplicity and power of an Excel spreadsheet should not be overlooked when considering your content calendar options.
Templates: Here's a great how-to and downloadable template for creating your own content calendar.
Do you use currently use a social media content calendar? What tools do you use – and why?