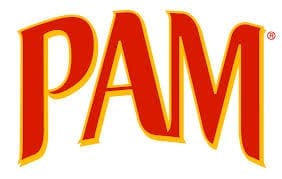 When it comes to cooking technique there is one fundamental huge difference between a home cook and a professional pastry chef – precision. For the pastry chef being as precise as possible is the difference between a masterpiece and a failure. While it takes years of practice and hard work to get to the level of a professional, you can utilize their techniques right now to take your baking to the next level. Here are seven baking tips that are used by the professionals:
Choose your flour carefully – Not all flour is created equal and not all flour accomplishes the same task. Different flours bake in different ways and accomplish different tasks. Visible differences alone are not enough to differentiate between your flours. You have to choose your flour carefully and intentionally when baking.  For instance if you want to make dough that is thick and produces a denser food, such as bread, you want to choose flour with higher protein content. If you want a lighter soft texture, such as cake, you want to use flour with less protein.
Treat your dough well – When it comes to dough you want to keep it cool and never overwork it. Handle your dough as little as possible. It is also recommended that you use your finger-tips rather than the hands because finger tips are always colder in temperature. When using a roller it is best to start from the middle and work your way out.
Utilize your timer – When baking timing is literally everything. As a rule of thumb the less mixing time the better. Following the appropriate steps in order is also of the utmost importance. You cannot decide to add something at a time your recipe does not call for it.
Butter temperature is important – The best way to determine butter temperature is observe its color and how much it gives. Brighter yellow butter that gives is at a higher temperature and a pale yellow or off white butter that is firm is at cooler temperatures. What many people tend to miss is that different recipes call for different temperatures of the butter. A pastry with room-temperature butter can come out greasy and unappetizing verses the crispy light texture that is produced by cold butter.
Use your freezer – Your freezer is an excellent way to plan ahead. Food prep is often the most tedious and time intensive aspect of baking. There is nothing wrong with keeping your dough in the freezer for future use. By using your freezer you are creating a more efficient and satisfying baking experience.
Weighing is everything – If you want to truly see results in the outcome of your efforts you are going to have to start weighing your ingredients. Weight is the most accurate and effective form of measurement. For instance a "cup" of flour can vary in weight and does not give you an exact understanding of "how much" of an ingredient you are using. Weight is extremely precise and gives you a great understanding of how much of any ingredient you are using.
Have fun – Yes you must follow specific principles when baking but you cannot improve without also adding your own special touch to your baking. Therefore have fun! Experiment often and try new things. You have to give yourself incentive for baking if you want to bake. Finding new and creative ways to have fun will take you to new levels as a baker.
This post was written on behalf of PAM Cooking Spray. For cooking tips or more grilling tips visit the PAM website.