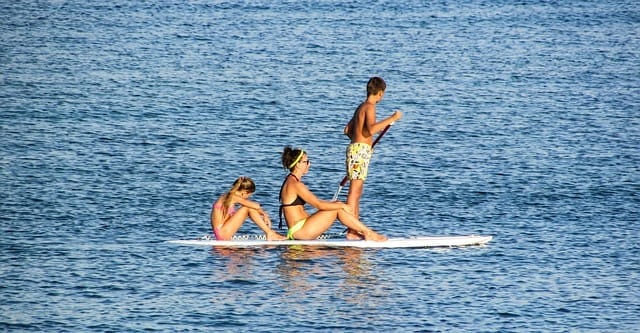 Summer's here and it's a great time to take the kids out on the water. One summer activity that is quickly becoming a favorite with many families is stand up paddleboarding (SUP) — it's something that the whole family can enjoy, and it's a wonderful day to spend a beautiful afternoon!
Although paddleboarding is a safe, low-impact activity, there are certain safety precautions that parents should take when paddling out with their children. Our friend Jason over at InflatableBoarder.com just put the finishing touches on a fun SUP safety infographic for parents that lays out a super easy checklist parents can follow to keep their kids safe this summer.
We hope that you enjoy it — happy paddling!