Peloton bikes are the Mercedes of the home exercise equipment industry- they're sleek, highly technical, & expensive. There are tons of memes on social media poking fun at the elite stationary bike & it's equally expensive apparel.
Peloton also markets a high-end treadmill, but their treadmills are less the subject of social media entertainment and more a source of concern following some recent disturbing events.
After several terrifying accidents involving young children, the Peloton company has finally issued an urgent recall on all of their treadmills.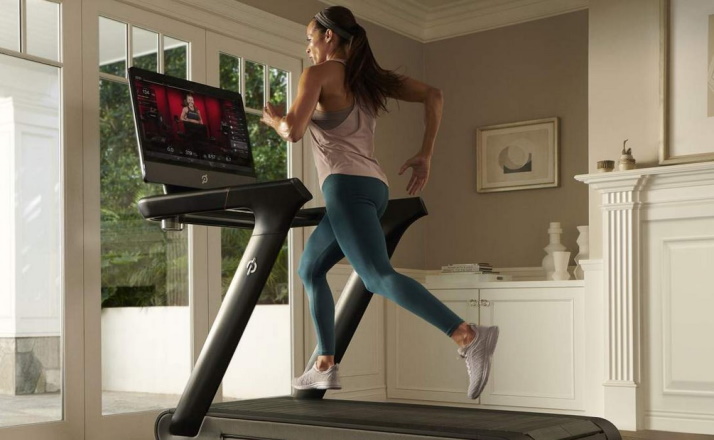 Fitness company Peloton Interactive Inc. has issued a voluntary recall for their Tread and Tread + treadmills on Wednesday over serious safety issues.
While treadmill users of any brand are prone to user accidents (we've all seen the youTube clips of their slips & falls!), there have been at least 50+ safety incidents reported in recent months.
The accidents have involved adults, children, pets, and even nearby objects that have been quickly pulled underneath the moving treadmill band.
Video footage of similar Peloton treadmill accidents have been circulating on social media within the last month, & they are every parent's worst nightmare.
Users have posted video clips of both objects -and more upsetting, children- being pulled under the machines in attempts to warn fellow Peloton customers of the potential risks.
Note: The following YouTube clip contains disturbing content that may be upsetting to some viewers; proceed with caution.
As disturbing as the footage is, the child in this clip did recover from this incident.
But in one tragic case, a child actually died due to injuries that occurred under the same exact circumstances.
Following the child's death, the U.S. Consumer Product Safety Commission urged treadmill owners with children at home to stop using their Peloton Tread or Tread + machines immediately.
In their press release, they stated emphatically that:
CPSC staff believes the Peloton Tread+ poses serious risks to children for abrasions, fractures, and death.

In light of multiple reports of children becoming entrapped, pinned, and pulled under the rear roller of the product, CPSC urges consumers with children at home to stop using the product immediately.
Although you'd think that Peloton would concur with the Safety Commission's statement… you'd be wrong.
Peloton initially claimed that the commission's warning was misleading. In their own press release addressing the recent controversy, the company publicly refuted the issue, stating:
it is inaccurate and misleading. There is no reason to stop using the Tread+, as long as all warnings and safety instructions are followed.

Children under 16 should never use the Tread+, and Members should keep children, pets, and objects away from the Tread+ at all times.
Granted, it's logical for the company to state that only mature individuals should be using treadmills.
And yes, it's also logical to conclude that parents should be supervising their kids around exercise equipment.
But the Peloton treadmill has two key design features that make it more of a danger than the average treadmill:
Their conveyer belt design features bigger, thicker slats rather than a thinner, continuous belt. This allows objects to "catch" on the slats, being pulled forward.
There is a larger gap between the floor surface & the treadmill body, which allows objects to be pulled underneath the machine (unlike other treadmills, which have a minimal gap).
As THIS video demonstrates, the Peloton Tread treadmill appears to be able to quickly encapsulate virtually ANY nearby object. That is extremely concerning for any individual that lives with a pet, child, or potentially any object in the vicinity.
Despite their initial reluctance to do so, the Peloton Interactive Company has finally issued a recall for their Tread & Tread + treadmill machines, admitting in a public statement that, well, they done screwed up on this one.
Peloton CEP John Foley acknowledged the company's miscalculation, stating in a press release on Wednesday that:
I want to be clear, Peloton made a mistake in our initial response to the Consumer Product Safety Commission's request that we recall the Tread+.
He also conceded that rather than rigorously defending their treadmills against the Safety Commission's dire warnings:
We should have engaged more productively with them from the outset. For that, I apologize.
While it took them over a month to do so, it's good that Peloton has finally admitted that their treadmills are incredibly dangerous.
While we've all chuckled at the clips of adults slipping & sliding their way down a treadmill at too fast a speed, it's no laughing matter when a CHILD (that is not even standing on it, mind you), is at risk or being sucked into the mechanism.
If you own Peloton Tread or Tread + treadmill, please contact the company here to proceed with returning your item & obtaining a refund.