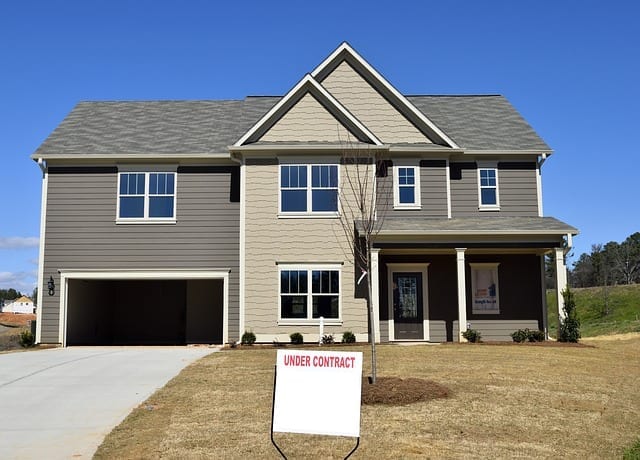 One of the biggest life milestones you can achieve is buying your own home. The accomplishment represents financial stability, maturity and moving towards a bigger picture of how you want to live—which can mean the world when you have a family to raise. Saving money for this big endeavor is not the easiest task, but the following tricks of the home-owning trade can get you well on your way to purchase.
Establish Good Credit
Before you even get close to buying a house, you usually need to establish good credit. You can do this by paying your bills on time and paying your credit card debt off (often easier said than done). When you pay your credit card debt off, you're actually indirectly saving money by not paying interest on your outstanding balance. You should work on paying off any outstanding balance prior to putting away money for a house because it works as a way to build your credit and at the same time save money by chipping away at your accrued interest.
Saving the Tax Refund
There are a couple ways to utilize your tax refund towards a home buying. The obvious one is to put it all towards your down payment savings account as soon as you receive it. Pretend like it wasn't even there to begin with—that way, you won't be tempted to spend it towards less-priority items. Also consider how many allowances you are claiming. If you usually receive a large tax refund, you may want to adjust your tax withholding so you can get more money on your paycheck to put into a savings account that can earn interest, versus having additional money withheld by the IRS, interest-free.
Cut the Cable
These days, with Apple TV, Roku and Google Chromecast giving us the ability to stream all our favorite shows and networks, it's hard to justify paying for expensive cable. A monthly cable bill can tack on a couple hundred a month, all of which is unnecessary given the more inexpensive options available, like subscriptions to Netflix and Hulu that are less than $20 a month. Opt to save and cut the cable. A little change like this can make a big difference and all that money could go towards your new home.
Boost Credit Card Rewards
If you use your credit card wisely, you can save a lot of money indirectly with the right credit card rewards program. Sign up for a credit card that makes sense for you and the family. For instance, if you tend to shop a lot (which is bound to happen when you're taking care of kids), try out the Citibank Double Cash Rewards Card. You earn cash back twice with the card – 1% on purchases plus an additional 1% when you pay off those purchases. The cash will build up and you can transfer it directly towards a dedicated savings account for the house.
Rent Out a Room
Say, you take a family vacation or have a spare bedroom in the current place your renting out. A quick way to make some extra money is to rent this room out, either while you're away or to a trust-worthy individual, perhaps a study-abroad student looking for a temporary room to rent during their stay. You can put up the room on sites like Airbnb, and start collecting the extra cash towards savings.
Opt for a Different Gym Membership
Unless you are religious about going to your fitness studio, paying a large monthly fee isn't necessarily the best use of money. Instead of paying for a big, lump-sum membership, there are a lot of options out there that are way more inexpensive and give you a bigger bang for your buck. Lymber is a good option for those who want to try different studios and classes for a lower cost per month based on how many classes you actually take.
Get a Side Job
Money doesn't grow on trees, we all know that. So, while you can save, save, save whatever extra cash you have from your current income, sometimes it's just not enough. Get a side job that will help contribute to your new-home fund. Simple jobs like driving for Lyft, a ridesharing company, where you can make your own hours and make up to $30 an hour, is a fitting job for those who have some free time to pick up and drop off people outside their full-time job. Then there's jobs like direct-selling products through Amway. The platform allows you to be your own boss, build your own network to sell beauty and nutritional products to, and collect on the margins.
With these practical ways to save, you can step farther away from renting a home and take many steps closer to owning a home. There are a lot of factors that come into play when buying a house, but with the right determination and focus, you can hit your goal and land the house you've always dreamed of calling your own.