Being a SAHM is great, but sooner or later, that urge (or need) to start bringing in some cash may start to become quite the itch. The good news? There are a ton of great options for SAHM jobs that you can easily jump into!
Why wait to create your own path when you can truly have the best of both worlds?
There's no rulebook anywhere that says you have to give up being a stay-at-home mom (or dad) to find a way to earn some money. (And if someone tells you differently, move on — you don't need those toxic people in your life!)
If you're ready to add some work-from-home experience to your resume, make it happen!
SAHM Jobs that are great to start right now
Your superpower is that you're a mom. That doesn't mean that's all you are. But it does show that you're strong, resilient, and able to plan for and care for others.
Your skillset for doing jobs from home is already top-notch for those reasons. Don't forget your ability to multi-task with the best of them, too! Wiping butts and talking on the phone at the same time is totally a skill!
Here are some great jobs for moms (and dads) who are staying home with the kids:
Start a blog
Blogging is not dead at all. Blogs are quite popular and are a great way to get educated or just soak up some juicy drama. If you love to write and have some helpful information or knowledge to share, starting a blog can be a great way to earn some cash.
Blogging does take time, but that time can pay off. Some people earn six figures monthly just from writing on their blog!
Open a small in-home daycare
Watching someone else's kids can be a great way to stay at home and get paid to do so. Plus, it's like instant playmates for the littles! Check with your local business office for any necessary paperwork. Then ask friends and neighbors to see who needs your services.
Create printables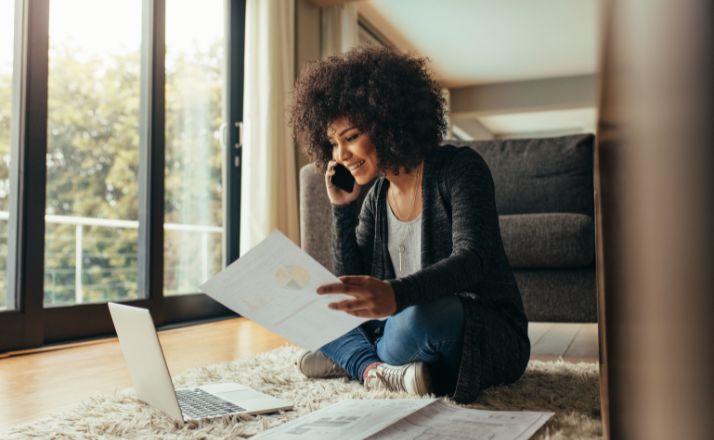 With homeschooling and early education on the rise, creating printables is a great gig! You can make calendars for moms, coloring books for kids, or just have some fun printables that are full of sass.
The great thing about making printables to sell is that you control the price and what you want to design. People love to support small businesses, so this is an extra easy way to get your creativity out there and earn some cash.
Become a social media manager
Are you literally online all the time? Why not earn some money while you're at it? Businesses and bloggers are always looking for someone to help manage and be constant with their social media platforms. All you need to do is schedule out a few posts daily and be able to engage, and you can start getting paid asap!
As you can see, moms can start working from home with very few restrictions. Think about your strong points and what you're good at, and then find a way to turn that into cash.
You might as well prove to the world once again that being a stay-at-home mom is anything but boring!