Wishing for stay-at-home jobs that you don't have to get out of your pajamas for? These Amazon work-from-home jobs are the best!
This list of jobs is what is currently available, but make sure you bookmark and check back often as their listings change all the time!
Since the workforce nowadays can easily be remote, there's no reason you shouldn't set your searches for a job that is legitimate and probably delivers something to your house at least once per week.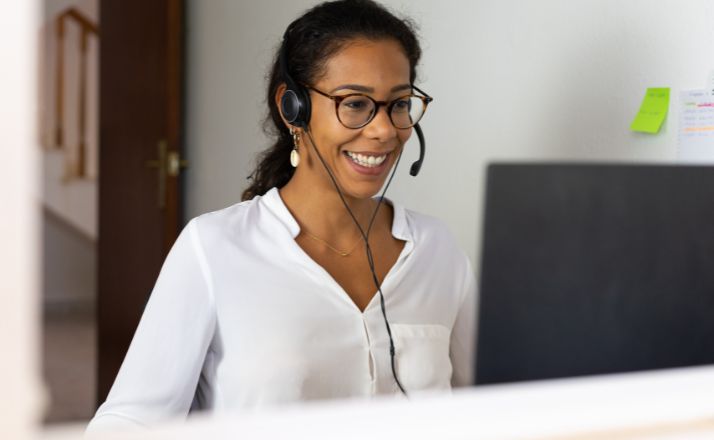 Is an Amazon work-from-home career legit?
It is! Most of the time, their available jobs are for customer service or customer support, so having a quiet setting and good internet connection and phone connection are all important to have in your workspace. They will give you further instructions specific to the Amazon work guidelines.
What equipment does Amazon send to work-from-home employees?
Once you get hired by Amazon to work from your home office, they'll be sending you the equipment needed to do the job. This can vary from a laptop to headphones and anything else that you'll need.
To see the entire list of Amazon virtual openings, you can view it here.
How to find Amazon Work-From-Home jobs
To be sure the jobs are a right fit, you need to go to their virtual openings page and filter out what you're looking for.
You can filter by full-time, part-time, location, and more.
As of writing this post, there are currently over 500+ virtual job openings at Amazon for which they're accepting applications.
Some of the work-from-home job options are:
Those are just a few of the current job openings at Amazon! Once you check out what they have listed on their website, you're going to be amazed at all the virtual jobs you can apply for.
What qualifications does it take to work at Amazon?
The skillsets and qualifications will vary from job to job. Some will require a college education, while others may not.
For customer service, the qualifications will focus on personal skills as well as the ability to assist and solve problems.
The great part about applying for any job at Amazon is that they have very detailed job descriptions that list out the requirements needed and desired for the job.
Tips for applying to Amazon
When it comes to applying for a job at Amazon, make sure you're following the application process exactly as stated.
It's no exaggeration to state they get thousands of resumes and applications daily. Not following their directions isn't going to pass the test.
Be sure you're specific with your resume so it reflects your skillset for the job you're applying for.
You get one shot to send your resume and apply, so make it the best one ever!
You may find yourself going through the interview process at Amazon and working from home in no time at all!