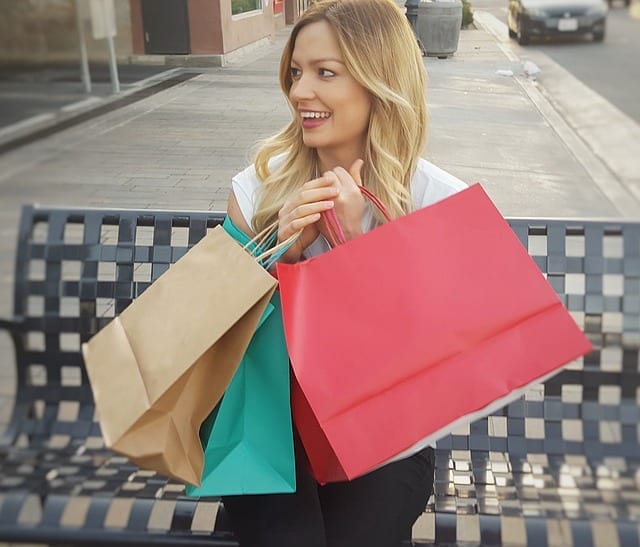 Summer is just around the corner—we promise! The allure of long, lazy days has us ready for vacations, beaches and cool summer nights, not to mention that hard-to-shake urge to shop for new things to wear. Refreshing your summer closet can be a fun adventure, but it can also wreak havoc on your bank account.
Never fear—you can save a few pennies and have a little fun at the same time if you simply put in the time and effort to plan wisely. So, although the warmer weather might have you ready to let loose, it doesn't have to mean losing financial focus as well.
Before you bust out that credit card, there are a few tips and tricks to keep in mind when buying summer fashion. Below we've shared our best budget shopping tips to keep you looking great while spending less this summer!
Create Your Shopping Plan of Attack
Make sure you have a game plan for summer shopping trips and online bargain hunting. We have a tendency to purchase things on a whim when we see a great discount, but often find the item doesn't fit into our wardrobe or serve a purpose—and that's not a good deal. Instead, look for pieces that are classic, versatile and perhaps could even work year-round.
One way to avoid impulse splurges – and the inevitable buyer's remorse – is to take inventory of your closet. Note what you're missing and how a new summer fashion find can be mixed and matched with your current clothing pieces.
You Can Never Have Too Many Accessories
One thing to keep in mind once you've gotten your strategy together is that accessories are quick ways to update your wardrobe. Ladies, we know that accessories can change our look instantly. Plus, accessories are always great wardrobe pieces to pick up on sale.
As part of your shopping plan, buy only a few summer clothing staples that you'll use to create several different looks. Then, you can look for accessories – even better if they're on sale. Purses in summery colors, patterned bracelets, sunglasses—all of these are great items to mix and match with what you already have to really update an outfit and even take it into the fall season.
Scarves, in particular, can be great multi-function accessories in your summer wardrobe. They can be worn as a sarong on the beach or ward off the chill at night or in an air-conditioned building.
Accessories can also help you incorporate color into your wardrobe. Mixing color with the perfect neutral basics always looks clean, fun and polished!
Pick Up Transitional Pieces
Staples like blazers and cardigans that will take you through those cool summer evenings, air-conditioned offices and fall days are great things to scoop up over the summer. Look for well-tailored and classic pieces that will allow you to mix and match with new and old summer wardrobe pieces as much as possible.
Insider tip: Stores like Banana Republic and J. Crew always have their wardrobe staples on sale during the summer months. (Oh, and don't forget to visit your local department stores after the summer season for sales!)
Sites that Save Money
Don't let retail prices get the better of you. Be on the lookout for online sales and cash back sites. Not just clothing items, but shoes and other accessories are good things to buy online at discount rates, as well.
To refresh your summer wardrobe without breaking the bank, use cash back sites like Splender.com, for example, to find promo codes and coupons and receive cash back on your purchases at hundreds of retailers.
You can also sign up for emails from your favorite brands and connect with them on social media to receive exclusive coupons and promotions and be the first to know about upcoming sales.
Explore Secondhand Clothing
Another way to save money on summer fashions is to consider shopping at thrift stores, consignment shops or websites like Ebay.com. When you shop through secondhand venues, your money stretches farther, and you get to experience the thrill of the hunt! They can be great for finding rare vintage treasures and bargain-priced designer duds, as new merchandise usually arrives daily.
So, don't be afraid to wear secondhand clothing. You'll be saving money and being eco-conscious at the same time!
As summer (and the temptation to buy a more sun-friendly wardrobe) approaches, don't let the prospect of high clothing prices overwhelm you. With online shopping as prevalent as brick and mortar stores these days, there's really no shortage of ways to save on fashionable clothing and accessories. Make sure you and your family are comfortably dressed for the upcoming heat wave without breaking the bank.
What summer shopping tips do you swear by? Let us know in the comments below!
-By Erin Warren
Erin Warren is the Senior Vice President of Marketing at Splender, a unique online cash back shopping site that is part of Cartera Commerce.