She's just a stay at home mom.
But she's responsible for meal planning and weekly grocery shopping. She knows the kids probably won't eat the meals she's planned, but she cooks them anyway.
She was right. They took one bite, only to spit it back onto the plate. She handles the rejection with grace.
She's learned to do Common Core math in order to assist with daily homework.
She makes sure projects are turned in on time, field trips and lunches are paid for, and important school papers are signed and returned.
She notices when the laundry baskets are overflowing.
She spends most of the day washing, drying, and folding clothes. She makes several trips up and down stairs, delivering clothes to their respective rooms.
She'll spend an entire morning and part of the afternoon wiping down countertops and cabinet doors, scrubbing mirrors and bathtubs and toilets, dusting, sweeping (sometimes twice a day because of the 84 pound Golden Retriever who sheds an entire small dog in a day), cleaning floors, and vacuuming.
The house returns to its "lived in" state as soon the kids get home. She's teaching them to pick up after themselves, but they're kids, after all.
She's an unofficial nurse.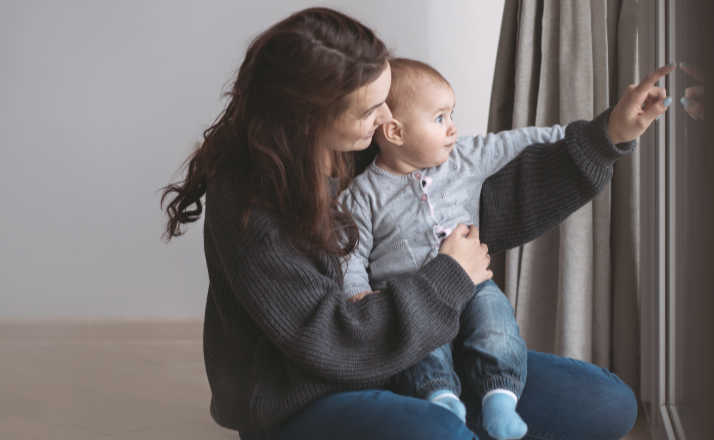 She'll hold a towel on a gaping wound that won't stop bleeding. She bandages cuts and scrapes. She cleans up vomit and washes bedding at 2am. She snuggles feverish children for hours because mommy snuggles make everything better.
She keeps track of school breaks, holidays, and picture days. She plans vacations and packs for 3 out of 4 family members. Although the kids are learning to pack on their own, the toys usually outweigh the clothes.
She schedules dentist appointments and haircuts for the kids, routine vet visits for the dogs, oil changes, lunch dates, teacher conferences, and family visits.
She knows dance class starts at 5 and Cub Scouts starts at 6. She usually gets everyone where they need to be in a (relatively) timely manner.
Her mind is constantly thinking about 10 different things all at once. If she seems distracted, she probably is.
She's always exhausted, but rather than sleep, she stays up way too late just so she can have some time for herself.
She's on call 7 days a week, 24 hours a day, 365 days a year. She rarely gets a sick day. She doesn't get a paycheck or even very much recognition, not that she would accept either.
Honestly, she loves her job and she wouldn't trade it for the world.
But to some, she's still just a stay at home mom.
This post originally appeared on Brooks Party Of Four