"Please, please, I can't breathe," this was the haunting last plea of George Floyd as a Minneapolis police officer pressed his knee into his neck.
George Floyd was brutally murdered on Monday by arresting officer Derek Chauvin. His throat crushed while he begged for his life, as bystanders pleaded for mercy.
Mercy never came.
By Tuesday, protestors took to the streets begging for justice to be done. Thousands of people marched to the site of the murder, chanting "I can't breathe," and "It could've been me."
What began as peaceful protests in Minneapolis, however, soon turned violent. Police responded to the mounting tension by firing rubber bullets, tear gas, and flash grenades into the crowds.
The unrest quickly escalated, as violence begat violence. The 3rd Precinct, home of the 4 officers involved in Floyd's death, has been set ablaze, and various businesses in the area have been looted and ransacked.
One of these businesses? Target.
The store, located on Lake Street, is in close proximity to the police headquarters. On Wednesday, looters took to the store aisles, stealing merchandise off the shelves, and destroying most of the store. Glass from broken windows and debris litter the flooded floors, and shelving and beverage coolers have been ripped apart.
Target has responded to the ransacking and widespread damage in the wake of George Floyd's death.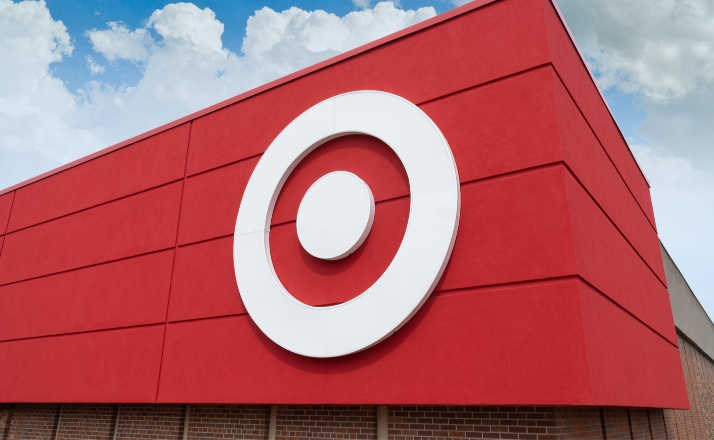 Chairman and CEO, Brian Cornell, posted a statement to Target's corporate website on Friday, beginning with:
"We are a community in pain,"
It goes on to read:
The murder of George Floyd has unleashed the pent-up pain of years, as have the killings of Ahmaud Arbery and Breonna Taylor. We say their names and hold a too-long list of others in our hearts.

As a Target team, we've huddled, we've consoled, we've witnessed horrific scenes similar to what's playing out now and wept that not enough is changing.

And as a team we've vowed to face pain with purpose.
The purpose? To assist those people in the very midst of the violent outbursts, even as Target has shut its doors. As of Wednesday, the company has closed down more than a dozen stores in the Minneapolis-St.Paul region. There is no word on when the stores will re-open.
The company will be distributing first aid equipment, bottled water, and baby essentials to the areas that have been hardest hit by the protests.
As I write this, our merchant and distribution teams are preparing truckloads of first aid equipment and medicine, bottled water, baby formula, diapers and other essentials, to help ensure that no one within the areas of heaviest damage and demonstration is cut off from needed supplies.
In addition, Cornell promises that the more than 200 members of the Lake Street store in Minneapolis will continue to have full pay and benefits. He also promises to rebuild the store, which has been a fixture in the community since 1976.
As the riots continue and spread to other cities in the U.S., Cornell emphasizes that the safety and well-being of Target employees, guests and the surrounding community will take priority.
Since the country was rocked by images shared on social media of George's death, the protests have reached a fevered pitch. The Pentagon has now put the military police on alert.
And as he pledges Target's assistance to those in need, Cornell also calls for healing, promising to do whatever it takes to provide help and resources to families in Minnesota.
It's hard to see now, but the day will come for healing—and our team will join our hearts, hands and resources in that journey.

Even now, Target leaders are assembling community members, partners and local officials to help identify what more we can do together and what resources are required to help families, starting right here in Minnesota.
Cornell ends the statement with yet more words of encouragement. Calling upon the love and "opportunity for all," that the company is committed to upholding.
Since we opened our doors, Target has operated with love and opportunity for all. And in that spirit, we commit to contributing to a city and community that will turn the pain we're all experiencing into better days for everyone.
The United States is facing an epidemic.
Racism continues to thread its poison throughout our country. Black men and women are being brutally targeted, and the price? Their lives.
Over the course of just a few months, there have been several high profile deaths of black people at the hands of white racists. Deaths that never should have happened. Lives that never should have been lost.
And it needs to stop. It HAS to stop.
And we hope, along with Target, that the pain will not be in vain. That the senseless loss of lives will end. George Floyd's life mattered. His death, matters. George cannot be saved. But others can. Much-needed change CAN happen. And when it does, those better days? Will come. For everyone.