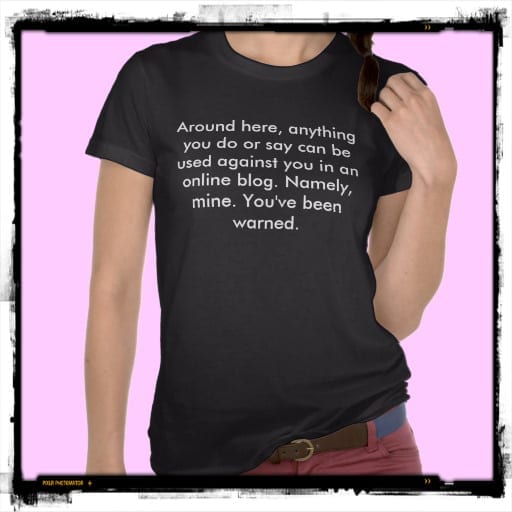 On my SITS day last week, I was so humbled by the number of SITStas who took a moment to stop by and say hello. The SITS Girls community is an amazing network of women and I'm proud to be a part of this growing comradeship.
As mentioned in my welcome post, to express my gratitude for visiting, one lucky SITS gal will win this awesome t-shirt from the MommiFried Mall! And we have a winner! She is…drum roll please…
Michelle of…

I could not be happier that A Dish of Daily Life popped up as the Confirmed Winner (screen shot below – as you know, I use an automated tool to select contest winners). What a fantastic blog! A mix of daily life, family and photography, there is a little something for everyone. Since I completely suck at taking pictures, I have bookmarked Michelle's write-up on What Makes a Good Photo. I encourage you to check out her posts and show her some love!
To my fellow SITStas – THANK YOU for all of your support and for making my SITS day memorable!
Proof of winning: