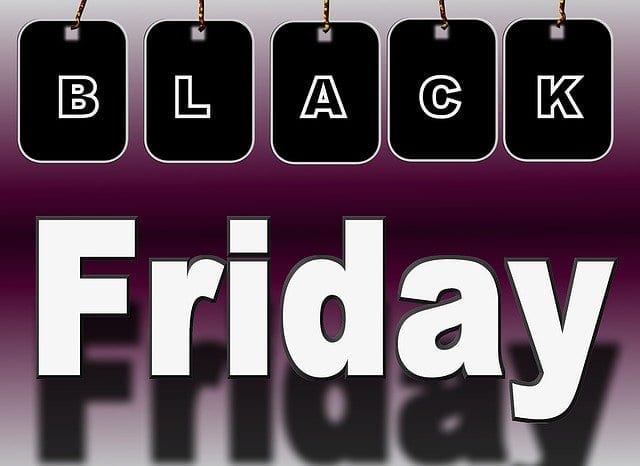 Black Friday is one of the biggest shopping days of the year and has been a culture installation for generations. Many people use Black Friday to kick off the holiday season, and businesses are more than happy to keep the tradition alive. There are certainly some fantastic deals you can find on Black Friday, but there are also some deals that are not as good as they seem. Some items are ideal to buy on Black Friday, but not every type of purchase is optimal for Black Friday discounts. Before you head off to grab once a year prices on a slew of different products, take the time to know which deals are worth watching and which are worth letting pass you by. Here are a few of the best and worst things to buy on Black Friday.
Buy Electronics
Black Friday used to be a strictly in-person affair where people would line up all night to be first in line when the store opened for the shopping craze. However, in recent years, Black Friday has adopted an online element. Some shoppers still go to the store in person, but many people are now shopping Black Friday deals from their home computers. It is only fitting that electronics are some of the best things to buy on Black Friday now that a significant percentage of shoppers will be shopping online.
TVs, smartphones, monitors, computer parts, gaming consoles, tablets, and more are all fantastic items to scoop up on Black Friday. Deals on electronics will not typically be limited to specific categories. You could find a pair of high-end wireless headphones with noise canceling and surround sound on sale, but you could also find entry-level gaming headsets to go with a new desktop build on sale just one scroll down. To keep yourself from getting overwhelmed by the different options in the electronics section, go into Black Friday with some research, so you know which products you are looking for. If you are looking for a specific item or brand, you won't need to learn technical specs and how to compare models, which can make your Black Friday less frantic.
Buy Appliances
Appliances, both large and small, can sport high price tags, and Black Friday is a great time to score some appliances at a notable price reduction. You will likely find coffee makers, blenders, air fryers, rice makers, and more with steep discounts typically ranging between 40 and 50 percent off. Household giant brands will want to clear their stock before new models come out, and Black Friday is the perfect time to unload inventory for customers who are more than happy to take the products at a discount.
Items To Avoid
One of the first things to learn about Black Friday is that despite everything being on sale, not everything is a good deal. You may see winter clothes, expensive jewelry, gift cards, and off-brand electronics on sale, but resist the urge because Black Friday is not the best time to buy these items.
It would make sense to buy winter clothes or gear during November, but you will get better prices if you wait for January when companies want to clear out winter stock. Winter clothes are often excluded from Black Friday deals because they sell reliably outside of the sale until the new year when businesses need room for new stock. Despite the sale signs, expensive jewelry is more expensive near the end of the year than any other time. Diamonds were roughly 25 percent more expensive in November than March, so Black Friday is not the best time to buy a fancy new statement piece. Gift cards are a safe gift to give, but you likely won't score any savings by purchasing gift cards during Black Friday. It is better to wait until December to buy gift cards as you can find $100 cards on sale for $80 as Christmas gets closer. Off-brand electronics might have a lower price than the brands you recognize, but there's a reason for that. Off-brand electronics are cheap for a reason, and you might end up replacing that fancy new monitor in less than a year because the cheap manufacturing fell apart. If you are going to invest in electronics with more bells and whistles, you owe it to yourself and your wallet to buy from a reputable brand. Many of these cheap electronics are on sale and easily fall into the category of too good to be true, so do yourself a favor and skip electronics from brands you don't know, especially during the holiday shopping craze.
Black Friday can be a fantastic time to grab products at significant discounts, but not everything is a great deal. Electronics from known brands and appliances are some categories that are safe to buy, but know what products to avoid before you get lured in by the massive flashing sale signs.