If you're a mom, I'm willing to bet that there's at least a few pairs of leggings in your wardrobe; in fact, one of those pairs is probably your "good" (non-stained, non-ripped) pair. We girls tend to love leggings, & who wouldn't? They're comfy, versatile, and fit just right, regardless at what stage of life -and MOTHERHOOD– you're currently at.
You can immediately see how beloved leggings are by the constant bombarding of legging advertisements splashed all across our social media. And we typically welcome them, because, hey- who wouldn't love another cool style or pattern to add to our rapidly expanding arsenal of fun leggings?
So when popular clothing company Zulily posted a BRIEF FACEBOOK VIDEO advertising their super, one-day-only 7.79 leggings sale, many of us jumped at the chance to check this out. Seemed like a sweet deal, am I right??
Here's the rub, however. (And I do mean RUB). Not all leggings are made equal. I'm not talking quality of fabric, or durability. I'm talking the actual rub…
… of the fabric on the lady parts of the faceless model featured IN THE VIDEO AD.
Here to give your layering wardrobe a sporty-chic update, these sleek leggings feature versatile neutral hues and bold mesh accents. The best part? For today only, the standout styles below are available at a seriously sweet steal!

Posted by zulily on Wednesday, August 15, 2018
My initial response to the clip was, " Leggings on sale- yay!"
It was followed in .3 seconds by: "Is that- oh. OH. Ouch. That looks… awkward. It just looks like it's the actual- ohhhh. That CAN'T feel good!"
But maybe it was just me? Perhaps I was being overly sensitive- unlike the material of the leggings that appear to be strangling the DEAR LADY'S LABIA. Maybe my eyes were imagining the sight of more camel toe seen here than in an entire summer in the Sahara?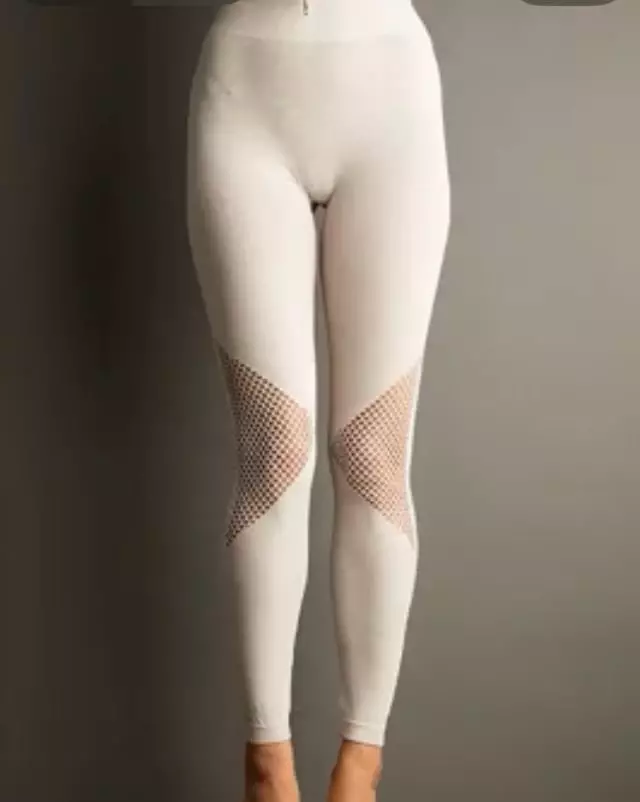 But one look at the comments section of the post quickly assured me that I am not alone in my concern for the poor model's vajayjay.
My fellow Zulily sale browsers were not only equally observant, but also hilarious in their response to the video.
Read my LIPS. Dying!

Anything to dress the leggings up a bit? How about some balm for those lips?

Of course, there was a gif reference to camels, because it was just.too.easy, Zulily!
The most enjoyable part of the ad was watching the comment section take on a life of it's own. Several people were far more obsessed with the comment humor than they were with the $7.79 crotch-cuff leggings.


It was seriously funny! Reader, beware.


I love a good pair of leggings, but I can do without the labia-loving crotch of this particular style. In case you missed the details of this style on sale because you were so transfixed by their labia-lassoing leggings video, keep in mind that:
The "standout styles below are available at a seriously sweet deal"
Yes, these leggings certainly make things…. stand out. Like, a lot, Zulily. I mean, a LOT.
The leggings are "Here to give your layering wardrobe a sporty-chic update".
Thanks, but most sporty girls, myself included, prefer to be chic by keeping their labia tucked snugly away from view while jogging or playing soccer with the kids.
They also feature:
"versatile neutral hues and bold mesh accents."
That crotch might as well be made of mesh, and it certainly is… bold.
As for the versatile neutral hues, well, this commenter really nails that selling point:

So thanks, Zulily, for gifting us with so much more than your reasonably-priced leggings.  Leggings were already awesome in their own right, but the comment hilarity regarding this ad is just another reason to love all things "legging" -and the unintentional comedy gold of the internet- even more.