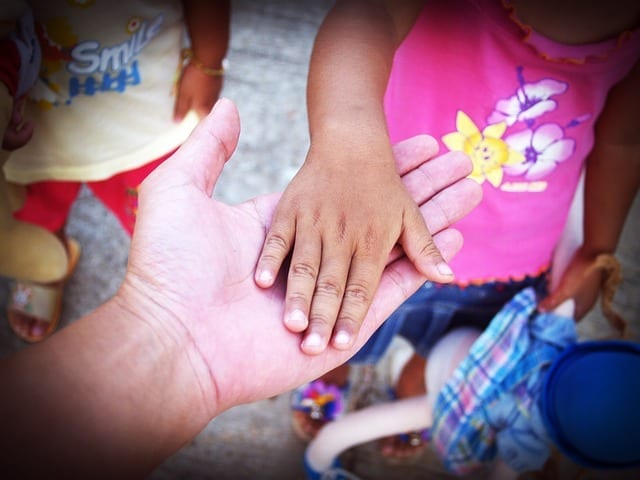 Going on vacation with your grandparents – or your children's grandparents – can be an incredibly rewarding and enriching experience. But if you do plan to go on vacation with the grandparents, it's important to remember that their needs and wishes are likely to be different than your own. To ensure that everyone enjoys themselves – and your vacation goes off without a hitch – consider these tips for traveling with grandparents. You could find they make all the difference!
Plan Accordingly
When traveling with older individuals, a little bit of planning can go a long way. Having an itinerary with attractions, dining, travel routes, and other considerations already laid out will ensure that everyone is on the same page and no surprises pop up. Suffice to say, when you're traveling with the grandparents, spontaneity goes out the window! Find attractions and destinations that will please young and old alike, give yourself plenty of time to explore, and allow for reasonable delays here and there. Take these simple steps, and your vacation will be off to a smooth start.
Make Time for Rest
Be sure to include some time in your itinerary for breaks. Though you and your children may be able to go all day with just a few breaks here and there, the odds are good that the grandparents will not. They will need to rest more frequently, and will likely want to snack more often as well. And don't assume that sitting still for hours at a time – say, on an airplane or long car journey – is the same as a rest break. If the grandparents sit for too long, their bones, joints, and muscles may start to ache or become stiff. Think of the story of Goldilocks and the Three Bears; you want to find a balance that's "just right!" Remember, moderate aerobic activity and strength training is recommended for seniors in order to stay fit, healthy, and strong.
Safety First
Don't plan anything that will be too strenuous, dangerous, or difficult for your loved ones. Anything that is difficult for you and your kids – a long and arduous hike, for example – will be twice as difficult for the grandparents. Remember to keep this in mind. Needless to say, extreme downhill mountain biking, traipsing up an active volcano, and rock climbing are probably all out of the picture.
It's also worth mentioning that you may want to consider getting a medical alert system for your grandparents, such as the clip-on Lively Mobile, if you plan to spend some time apart during your trip. Waterproof, easy to use, and conveniently worn on the body, the Lively Mobile features fall detection, on-call emergency responders, and GPS tracking. Should you become separated from your grandparents, they can still access help in the event of a fall or other accident.
Embrace a Leisurely Pace
Don't forget to stop and smell the roses! This age-old saying couldn't be more true when traveling with grandparents. Taking things at a leisurely pace will ensure that the grandparents can keep up and aren't overwhelmed, physically or mentally. Of course, your kids may want to go at a breakneck pace, so it helps to discuss the pace of your trip ahead of time so that everyone has the same expectations. The grandparents may be more than willing to sit back so that you and your children can proceed ahead on your own, but let them make that offer – don't just abandon them because you find that they're moving too slowly!
Be Mindful of Accessibility
When it comes to traveling with seniors, not all travel destinations are created equal. For example, Bunker Hill Monument in Boston, Massachusetts famously has 294 stairs to the top – and no elevator. Though the museum and base of the monument are wheelchair accessible, the spire itself is not, and could pose a challenge even for able-bodied seniors, as the climb to the top is quite the trek. Keep this in mind when planning your vacation; look for attractions and destinations that are accessible to individuals with special needs and limited mobility.
Finding the Right Budget
For some grandparents, price is no object. In fact, if you're lucky, they'll offer to pay for you! However, for many – those on a fixed and limited income, for example – travel costs can be cause for concern, and pose a hurdle to vacationing. If you would like to travel with your grandparents, first find out what their budget is. You can then plan a trip that will work with everyone's wallet. Thankfully, finding a travel package that meets your grandparents' budget should be easy, especially as organizations like the AARP offer senior discounts on a wide range of vacation options, including accommodations and transportation.
Choosing Accommodations
Finding a hotel that can accommodate your grandparents shouldn't be difficult – with the exception of antique B&Bs, private inns, and vintage roadside motels, nearly all hotels offer accommodations for people with disabilities, special needs, and limited mobility. But what you might not know is that many hotels also offer senior discounts which can help your grandparents save money during your trip. Consider looking for such places when it comes time to book your accommodations. Of course, finding a place to stay that offers not only a senior discount, but senior amenities (such as a sauna) as well, would be icing on the proverbial cake!