They say you should never announce when you're on vacation on social media because you're making it easier for intruders to enter your home without getting caught. Your house could get robbed.
And, to that, I say – and steal what?
Dear Intruder:
My husband, Scott, and I are out of town fishing again. You know this because I posted a picture of myself holding a fish that you will not find in Kansas. I hope you are smart enough to realize we spend all of our money on plane tickets.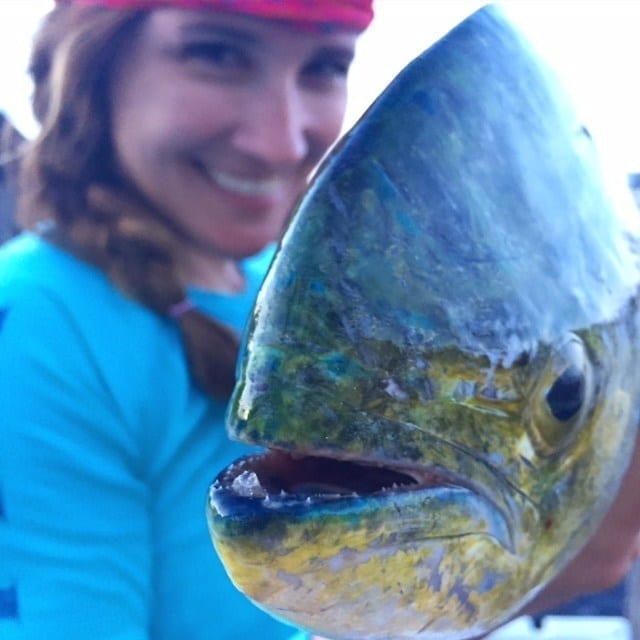 I let our neighbors know when we're out of town. You're being watched.
Whoops! Did you get dog poop on your shoe while crossing our yard? I meant to pick that up before we left.
Our neighbors are laughing at you from their windows.
Congratulations! You got in! The security alarm is going off. Better go fast. What's first on your list? Small electronic devices with an apple logo on them? Nope, we have all of those with us. They're entertaining our kids so Scott and I don't have to.
We also have our iPhones, laptops, cameras and Go Pros. Hey, that fish won't appear on social media by itself.
What else is a hot item? Jewelry to pawn? Master bathroom. I have a small collection of Charming Charlie's jewelry from the clearance rack. I love a good deal. The only piece of jewelry of any value is on my finger. And I hope it's not attracting barracudas while I float in the ocean with a beer in hand.
You're kinda like a barracuda yourself. I catch barracudas, chop them up and use them as bait when I fish.
Scott did lose his wedding ring. If you can find that, it's all yours, man. We spent weeks looking for it. It's already gone in our minds. Can you leave me a note on where you found it? I would be curious.
Kid room. Nothing.
Another kid room. Nothing.
Is the alarm annoying you yet?
Guest room. No, not a guest room. It's a play room.
A play room where a bomb exploded pink glitter and naked barbies. The girls left earrings on the floor to keep me from entering and throwing out old toys because they're geniuses. You probably won't notice the earrings because you are wearing shoes. Shoes with dog poop still caked to the bottom. Please – take the toys. Take it all. Here, I kick them all in a pile for you and leave a pillow case.
Now what? Art on the walls? Decorative pieces in the house? Nope. I told you – I spend money on vacations.
The house isn't even clean because I spent my time typing this letter to you.
The cops are on their way. The neighbors have rolled out their lawn chairs and a bowl of popcorn. They hear sirens. It's about to get good in the 'hood.
That large TV in the corner looks nice. It's a tube, dude. They still make those. We won't give it up until it blows up.
You should leave now.
You've tracked dog poop all over my house and I'm annoyed at the fact that I'll have to scrub like Cinderella when I get home.
Here come the cops.
Wave to the neighbors.
Don't forget your bag of toys.
This post originally appeared on JulieBurton.blog