I won the lottery when you married my brother. I was happy for you at the time. I was a bridesmaid in your wedding and knew you and my big brother were the perfect match.
They say opposites attract but in your case, you were more alike than different and I knew that would suit you both well.
You saw eye to eye on just about everything. Later this would translate into your styles of parenting aligning perfectly and a virtually drama free homelife. I knew my brother was a lucky man to land a girl as great as you but what I didn't see at the time, something that has been over a decade in the making, was that I won the lottery of life too.
When you married into the family, I got the sister that I always wanted.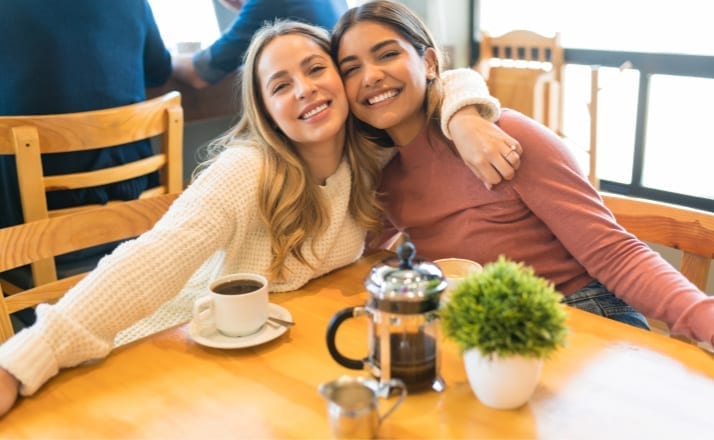 I didn't know how badly I needed one until you walked down the aisle in a perfect vision of tulle and lace. You are my brother's wife, but you became my sister.
Because at every family get together, I get to be with my best friend. At every family picnic, bbq, holiday, and event, they can find us huddled together on the couch whispering about just about anything. Styles, fashion, hair color? Advice easily dispensed.
Oh, and you know, child raising, aging parents, health, and just about any other topic under the sun.
You and my brother had kids first so when I finally got married and we started a family of our own, you were the first person I turned to for every little thing.
No topic was off limits. You were the person who told me I was in labor and to go to the hospital when I described my late pregnancy symptoms. Every girl needs someone like that in her life. The person who gets right into the nitty gritty. For me, it's you.
For every little thing, you've always been there.
You get my family because you're part of it.
Every crazy, wild, unbelievable thing that happens. Things I wouldn't tell people or couldn't explain if I tried, you get it without any further explanation.
You embraced our traditions and helped us find some new ones. You started your own and I watched with skepticism and then realized how right you were. You showed me change is good. An open mind is key. And with family, love is more important than anything.
Your advice on the bad days has kept me afloat.
And having the giggles with you- you know the time that we literally couldn't stop laughing so hard we were crying- was one of my favorite nights.
And our children- the cousins– how lucky are they? We get to raise them together. They may not see each other all that often because we live so far apart, but when they do get together it's like they haven't skipped a beat. Just like us.
You know me inside and out- the way family does. Because you are my family. The day you married my brother, I got a sister and for you I am so very thankful.