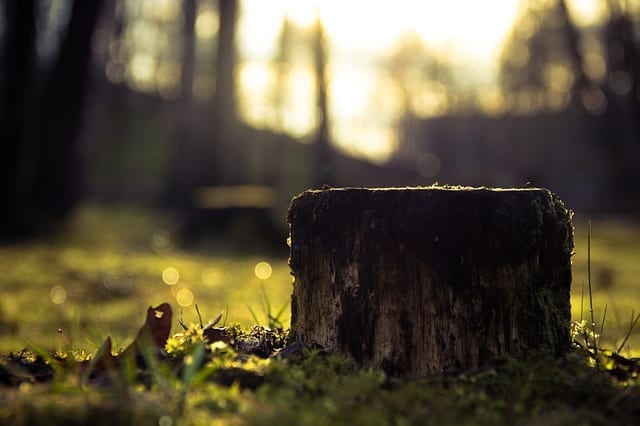 You want your yard to be a place where your kids can create happy memories. However, if your property is dotted by tree stumps, there's a chance they could get hurt. These obstacles can get in the way of foot races, backyard football games and other activities. If children trip over them or collide with them, there's a serious potential for injury. Not only are stumps tripping hazards, but they also can attract insects, wreak havoc on your home's foundation and ruin the appearance of your lawn. This is why many homeowners choose to remove these unsightly nuisances.
There are a number of methods you can use to get rid of a problem stump — each with its own advantages and disadvantages. For example, using a grinder makes short work of many stumps, but you may need to hire a professional to completely eliminate larger ones. Pouring a chemical solution into a stump will speed up the decomposition process with minimal effort. However, this takes time and may be dangerous to children and pets.
Along with regular mowing and mulching, removing stumps is one of the most important aspects of caring for your lawn. To learn more about this process and how you can protect your kids and property, take a look at the accompanying infographic.
Author bio: Miles McCormack is Principal Owner at Capital City Stump Grinding — a business he started as a side job in college and became a full-time venture. He has an Information Systems degree from Auburn University at Montgomery.