Amazon.com. The shopping mecca of the internet where if you can dream it, you can buy it, without ever having to leave the house or put on pants. With it's Amazon Prime membership perks, deals of the day, and fast two-day shipping, what's not to love?
However, as wonderful as it is with its one-click shopping, every so often an order arrives that doesn't quite live up to your expectations.
The object you purchased isn't exactly as pictured. The color may be off, the sizing may be wrong, or "variations" may occur.
Which is exactly what happened to one Amazon purchaser who thought she was getting a faux marble cutting board like this: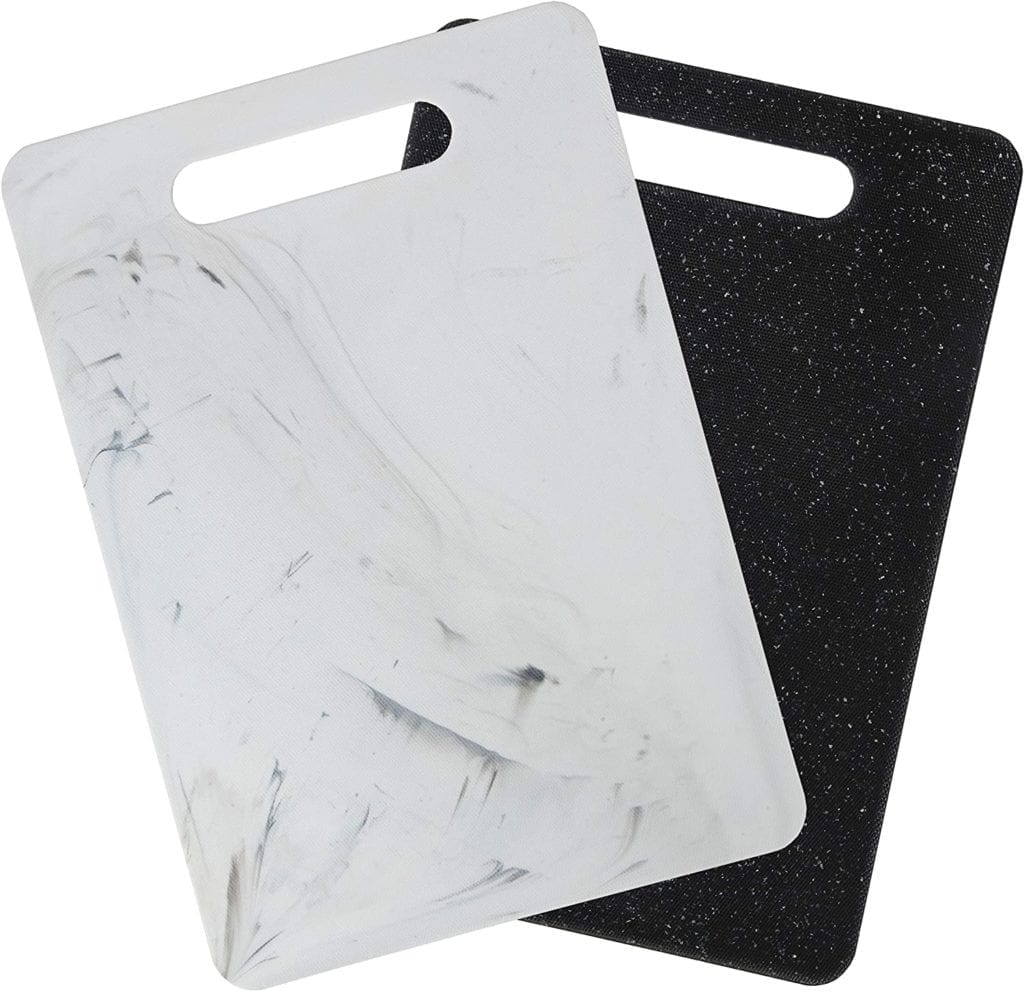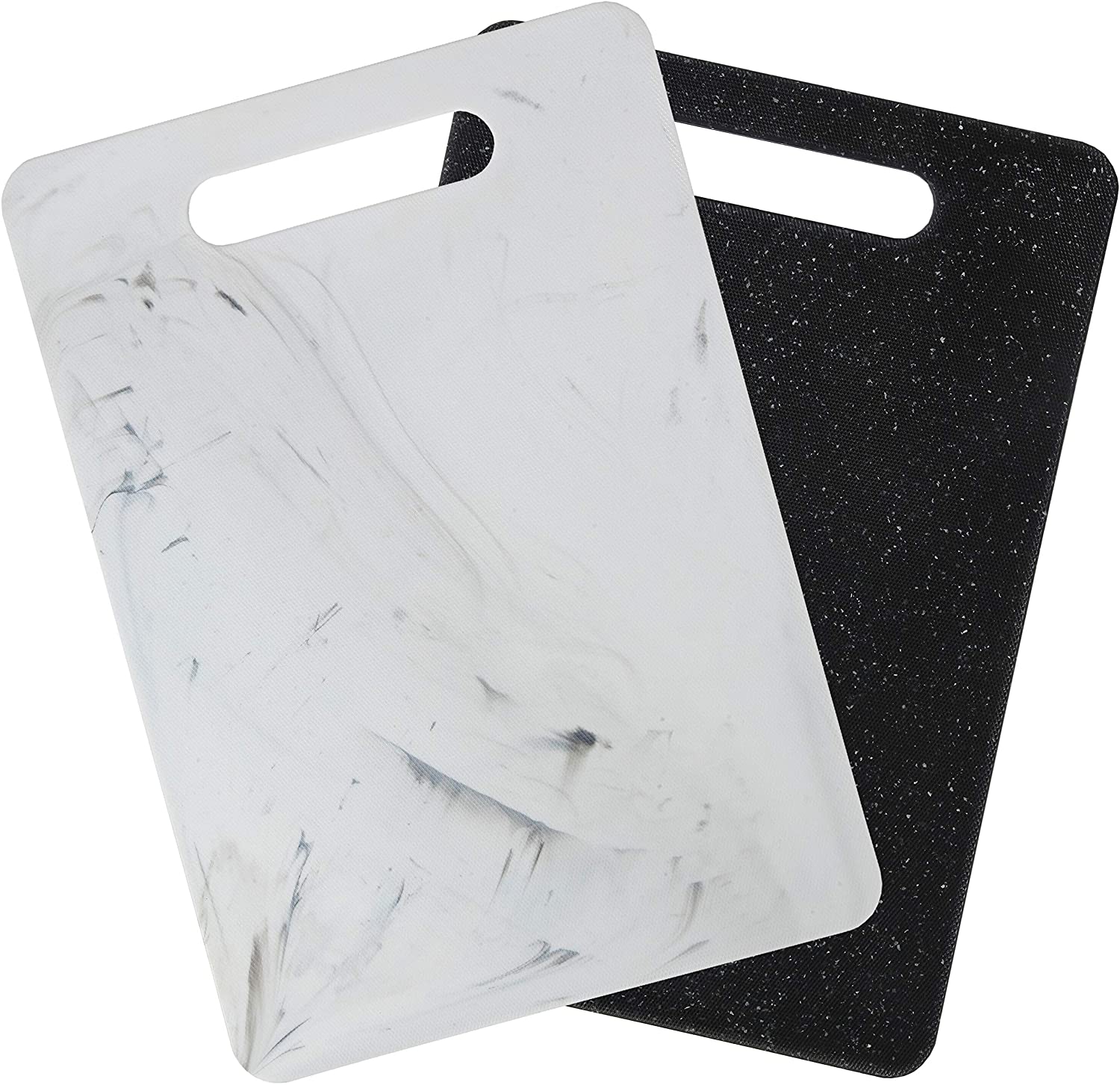 But instead got this: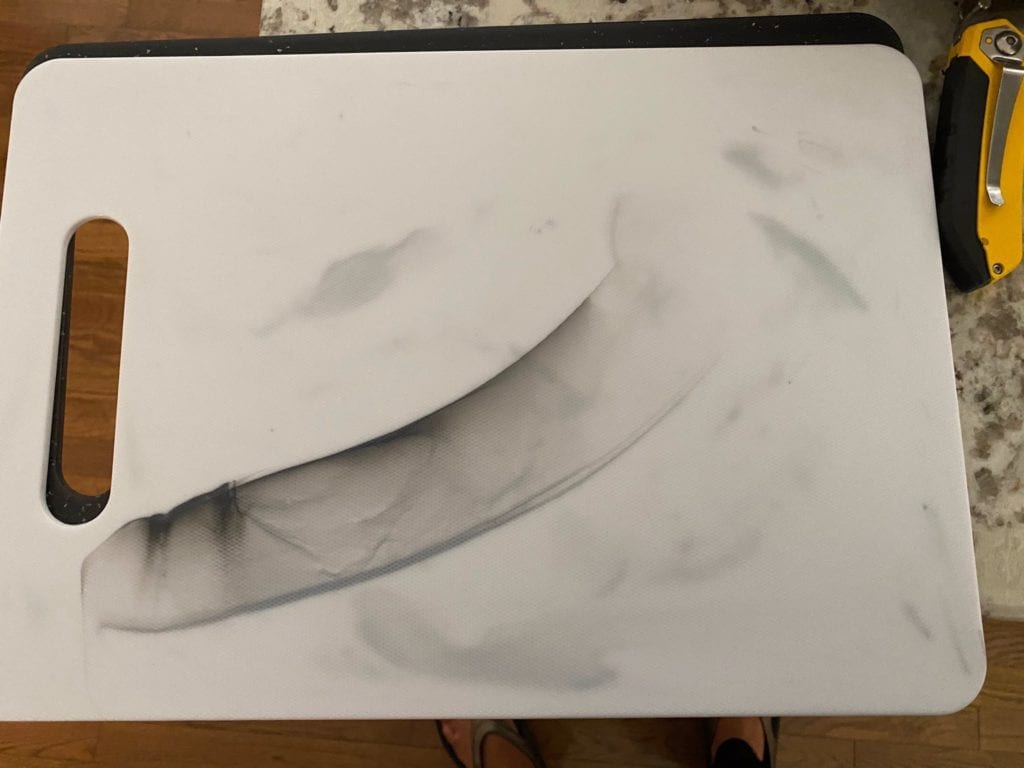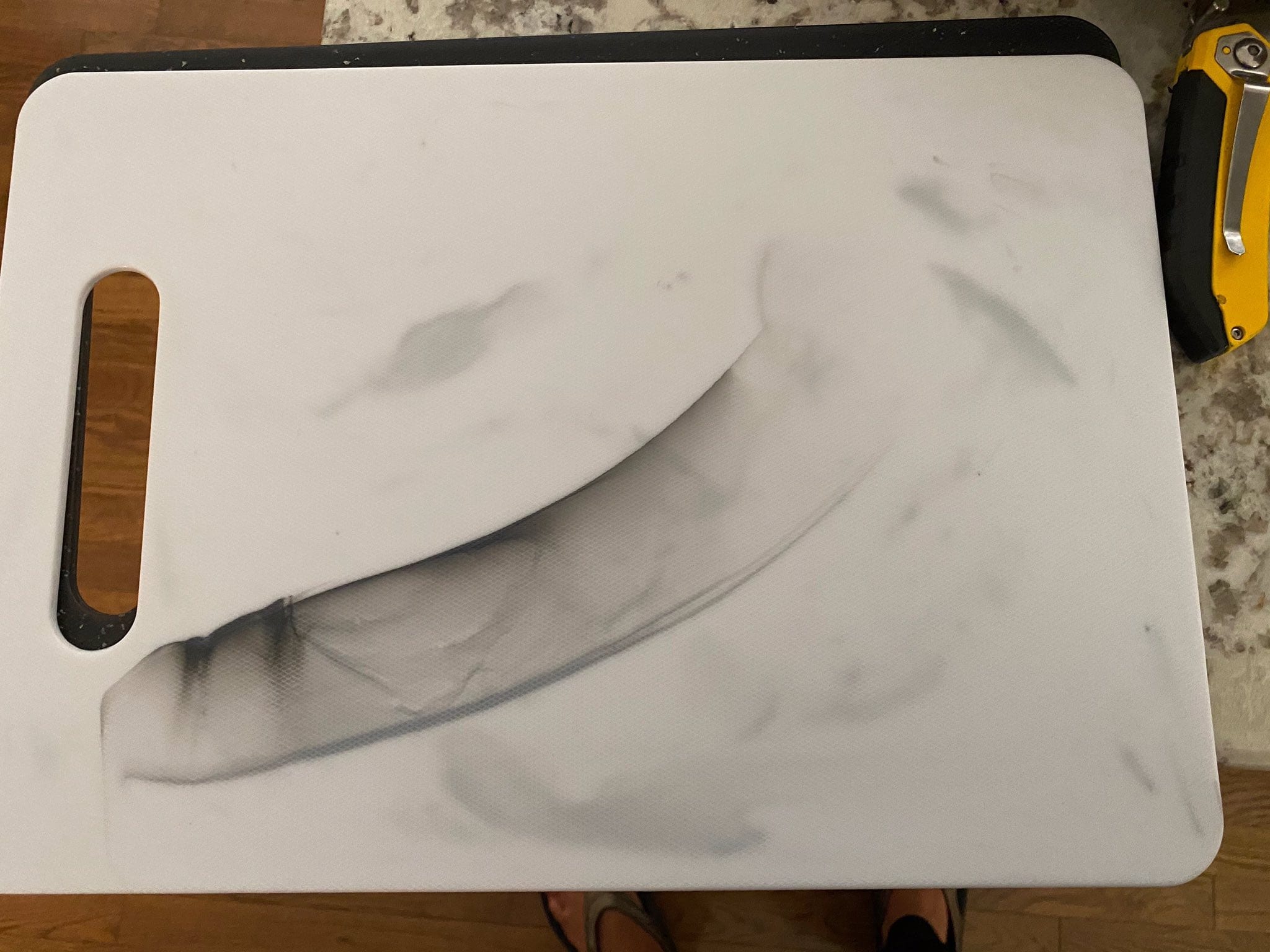 And yes, that is a penis. There. We said it.
According to an article in Buzzfeed News, the lucky recipient of the banger board is 21-year-old Arkansas college student, Georgia Rogers. She is currently spending the summer working in New York City as a nanny. She asked her mother to order a few things for her apartment back home and I'm pretty sure a cutting board with phallic-shaped veining wasn't on the list.
And yet, here we are.
Her mother ordered the "Lily's Home Kitchen Cutting Board (2-Piece Set)" off of Amazon.
The set includes both a black-fleck finish and a marble finish BPA-free plastic cutting board for the low low price of $14.99. With a 4.4 star rating and reviews like these ones, it's no wonder it's an "Amazon's Choice" winner.
Stylish, quality board for the price!
And:
These cutting boards are very nice. They are lightweight, easy to handle and soo easy to clean. I highly recommend. Plan to purchase a few of these for extra Holiday gifts for my grown children who love to cook.
(You may want to rethink that plan, Diane.)
According to the product description, the boards have the following features:
SAFE, DURABLE & EASY TO CLEAN – A non-porous, strong cutting surface is gentle on cutlery and knives and can be put in the dishwasher for quick, easy cleanup.

GOOD CUTTING SURFACE – Crafted from a strong plastic, our BPA-free cutting boards provide a hypoallergenic food prep surface for every meal.

CUT YOUR MEAT AND VEGETABLES SEPARATELY – Use one color for meat and one color for fruits and vegetable

GREAT FOR KOSHER KITCHEN – Use one color to cut meats and one color to cut cheese
I'll let you guess which one is for the meat…
Upon receiving the package, Rogers' mom sent a picture to her daughter. Because sharing is caring, Rogers shared photos of the cock block on her private Instagram account.
A friend asked to tweet it and it took Twitter all of .002 seconds to see what every one of us with a 12-year-old boy's sense of humor, sees.
PEEN.
Except for this woman. Whose inner boy was apparently sleeping for the first 5 minutes:
Fr staring at this pic for 5 minutes like, "wtf is the issue, they got the patent marble finish? There's two in the box? Like what?"

Then, "—ohhhhhhhhh" pic.twitter.com/EMRmPNvwSw

— ??? (@MickeyMarie1313) July 31, 2020
The tweet has gone viral with over 295K likes and 26K retweets. Because let's face it, penises are funny.
And people thought this obscene watermark was bad pic.twitter.com/SAWEyUC6Q3

— Rich (@RichPedro) July 31, 2020
Especially when the dick jokes pretty much just write themselves.
Ordered plastic and got wood

— phil (@advicefromphil) July 31, 2020
For making dill dough, obviously

— theLimerickMan (@theLimerickMan) July 31, 2020
As funny as it is, we have questions.
Well, one question mostly. Who in their right mind looks at this and doesn't see a ding-a-ling-a-ding-dong? I mean, how did this possibly pass through manufacturing, quality control, packaging, and shipping without anybody noticing?
Because me, you, and 295K Twitterers have noticed.
And some of us? Want one of these, apparently.
that's crazy i'll buy it off her pic.twitter.com/1hbqOTmheq

— Sullivan (@__Grisaille) July 31, 2020
I want a veiny penis board!

— QueenLaQueefah (@Kayleidogyn) July 31, 2020
Really, who doesn't want to stare at a schlong when you're slicing sausage? Or peer at a pecker when you're paring potato?
Me and John Bobbitt, that's who.
that's a template so you don't miss

— ??andark (@lil_mandark) July 31, 2020
As for Rogers, it doesn't sound like she has any plans for returning the board to Amazon.
"Friends have offered to buy it from me and others want me to use it as a charcuterie board,"
— Robin (Raw Binh) (@Rockin__Robin1) July 31, 2020
As for the rest of us? May we all learn from Rogers' experience. Let this be a warning (or incentive) to us all when ordering things online. "Products may not be exactly as shown." Oh no. You may just get a "weenie" bit more than you bargained for.